Imagine waking up and knowing that the day ahead is wide open to whatever you want. You're free to enjoy coffee on your patio or take a leisurely stroll around the community without a care in the world, knowing that your comfortable, single-level home has your back.
At NewStyle Communities, we believe the best things in life are maintenance-free. Especially when it comes to your life in one of our communities. Which is why we take care of all maintenance for you. Forget about removing leaves, stressing over gutter repairs, or mowing your lawn. We have it covered.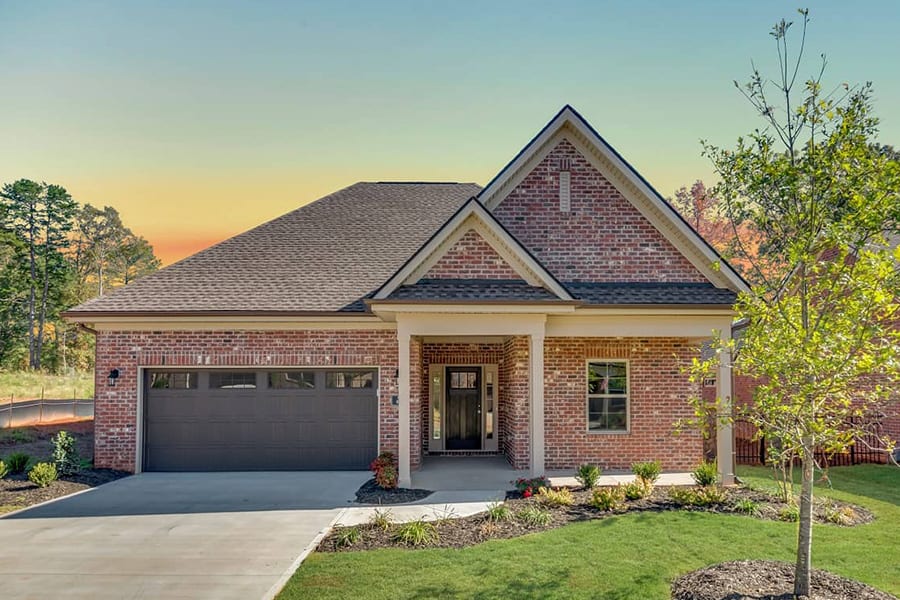 Landscaping and lawn maintenance includes weekly mowing, edging & blowing, seasonal tree and shrub maintenance, fertilization & pruning as needed, pine straw and/or mulch replenishment twice a year, entry flower annuals planted in spring & fall, and weed control in planting bed areas.
Exterior maintenance includes exterior light fixture replacement, shutter repairs or replacement, stucco, siding and trim repairs or replacement, shingles or metal roof repairs or replacement, gutter clean-out once a year, gutter and downspout repairs & replacement, exterior door & window caulking, and exterior pressure wash every two years, if needed. Front entry doors are stained every two years, courtyard exterior doors are painted every two years, and siding, trim, columns & stucco are painted every five years.
Community maintenance covers common area & amenity lighting, repairs to paved driveways & alleys, and cracked sidewalks, repairs to mailboxes & mailbox kiosks.
At NewStyle Communities, we don't just build homes; we create lifestyle communities where you experience the best of life. When you live in one of our gorgeous ranch-style homes, life is yours to enjoy. Because the things you love are finally more important than work. Your only job is to sit back, relax, and start living the lifestyle that you choose.