If there's one thing that's a certainty, it's that homebuilding keeps changing. Every year, there are new trends in home design, fixtures, and building materials. It can be overwhelming to figure out what you really want and need. So, how do you figure out your must-haves when building a new home?
Start by walking around your current home. What is it missing? Do you need an extra room, better layout, more storage, upgraded fixtures, or any combination (or all of the above)? Think about what it would take to make your home ideal – especially if you want to be able to age in place as time goes on. Keep a list of the features that appeal to you so you have it when you're talking to your builder.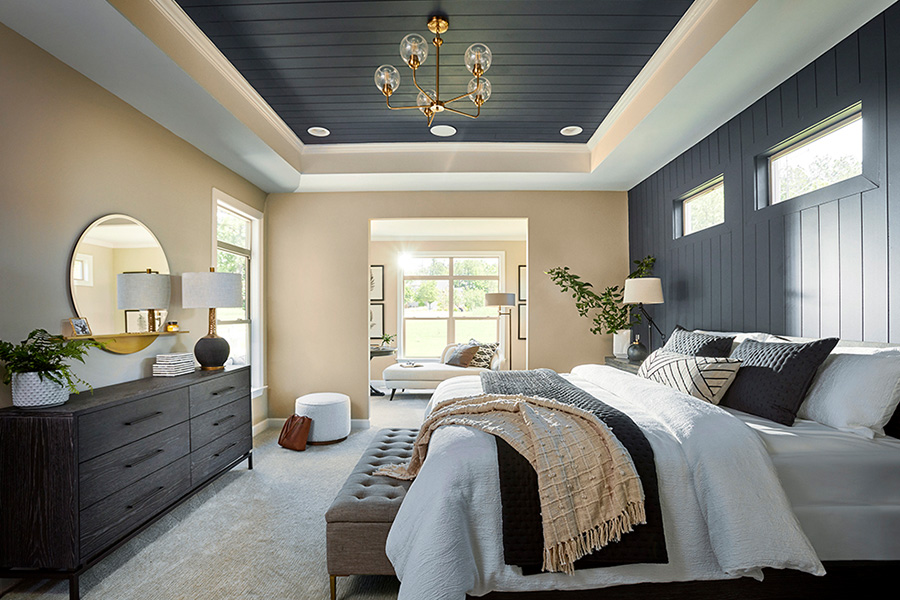 Here are 10 features that NewStyle Communities considers to be must-haves when building a new home.
1. Wood floors in the main living area. Whether you choose hardwood or luxury vinyl plank, wood floors add beauty to your home. When the sun beams in, the grain in the floors is stunning! Carpet is great in the bedroom, but when it comes to the main living area—including the kitchen—you won't go wrong with wood floors.
2. Main floor owner's suite. The convenience of having this suite in close proximity to the main living spaces of the home can't be overstated. It also adds to the home's resale value and allows for aging in place.
3. Oversized showers. Always go for the bigger shower in the owner's suite! You'll never regret having more space in a space you use everyday. Add a built-in seat and whatever else you need. You'll be thankful when you plan ahead to make your shower more functional.
4. More drawers in the kitchen. When planning your new kitchen, drawers in the bottom (base) cabinets are a smart choice. Drawers are so much easier to use than cabinets. Pull out a drawer to find what you need rather than dig around in a cabinet.
5. Built-in microwave. Get that appliance off your counter! Have it mounted into a space within your cabinet area or above your stove. You might even want to put your microwave under the counter on your kitchen island—anywhere but cluttering your counter space.
6. Ample under-cabinet lighting. The countertops under the cabinets are often too dark to make it a safe and useful workspace. Under-cabinet lighting brightens up the area and expands your kitchen's usefulness.
7. Flex spaces. Some floor plans have a room by the front entry and call it a den, office, bedroom, or study. Maybe you don't want your flex space right by the front door. A den or studio, for example, would benefit from privacy and quiet to promote relaxation or creativity. Look for a floor plan that offers flex space where you really want it. (Maybe even a bonus room upstairs!)
8. Closet organization. Shelves are a great start, but wouldn't you like to move into your new construction home and find closets that give you more ways to organize? It's so much easier to do before you start stashing your stuff here.
9. Laundry room near the owner's suite. Most laundry (bedding, clothes, and towels) is generated near the bedrooms. It's easier, safer and more sensible to situate the laundry room near the bedroom.
10. Storage, storage, and more storage. When buying a new home, storage is something that can easily get overlooked… until you move in and don't have enough room for all the holiday decoration boxes, luggage, or whatever else you're storing! Even if you are right-sizing, you want a home that utilizes every bit of space in all those nooks and crannies that most builders don't take advantage of.
BONUS MUST HAVE: Universal design features. A zero-entry front door, wider doorways, zero-entry showers, lever door handles, open floor plans and all rooms on one level offer great peace of mind from the day you move in.
The ability to get what you want is a major reason people choose a new home over a resale. Plus, the new home buying and building process is easy and fun, when you choose the right builder. NewStyle Communities has a variety of communities and homes for sale in Charlotte, NC, and Greenville, SC. We'd like to show you our unique approach to new construction homes. Get in touch with us to get the must-haves when building a new home!