Nothing beats the feeling of finding a comfortable, cozy place to call home surrounded by beautiful scenery and neighbors you can call friends and family. Living close enough to the adventures of a downtown area, while having a private oasis of your own to retreat to. At NewStyle Communities, we know that life is sweetest when you love where you live. That's why we're excited to introduce you to our newest community, Stillwaters On Lake Robinson in Taylors, South Carolina.
The Lakefront Lifestyle
Stillwaters On Lake Robinson is positioned right along Lake Robinson where many days can be enjoyed taking in the beautiful view. Post up on the dock and feel a wave of calmness wash over you as the sun glistens over the water. Wake up every morning to the wonderful benefits of living by a lake, such as fresher air quality for a long healthy life. There are so many moments of bliss to be had by the water. However, if you prefer a little more excitement or activity, the lake offers that too. Spend a day full of water recreation like fishing, swimming, boating, jet skiing, kayaking, and so much more. The lake access of this community alone makes it a great place to call home.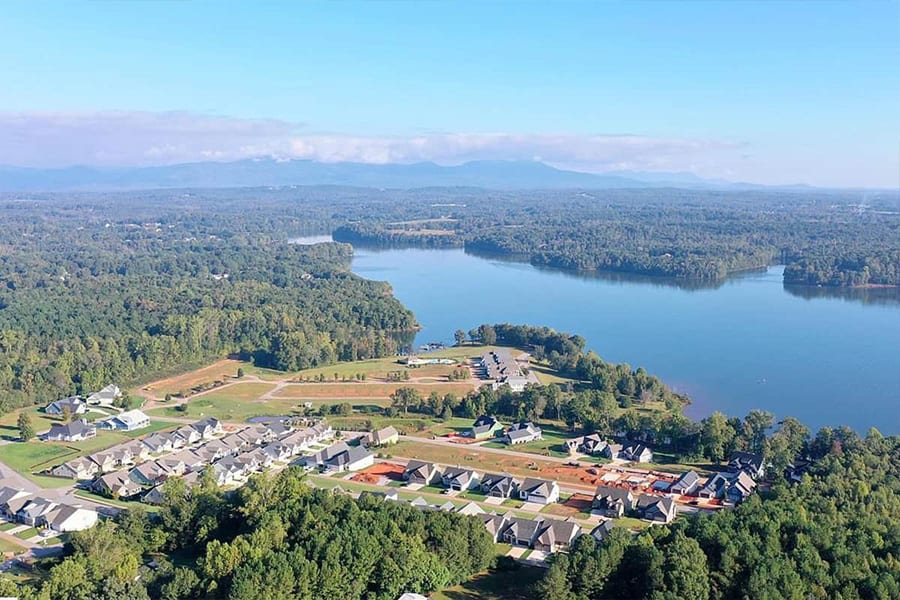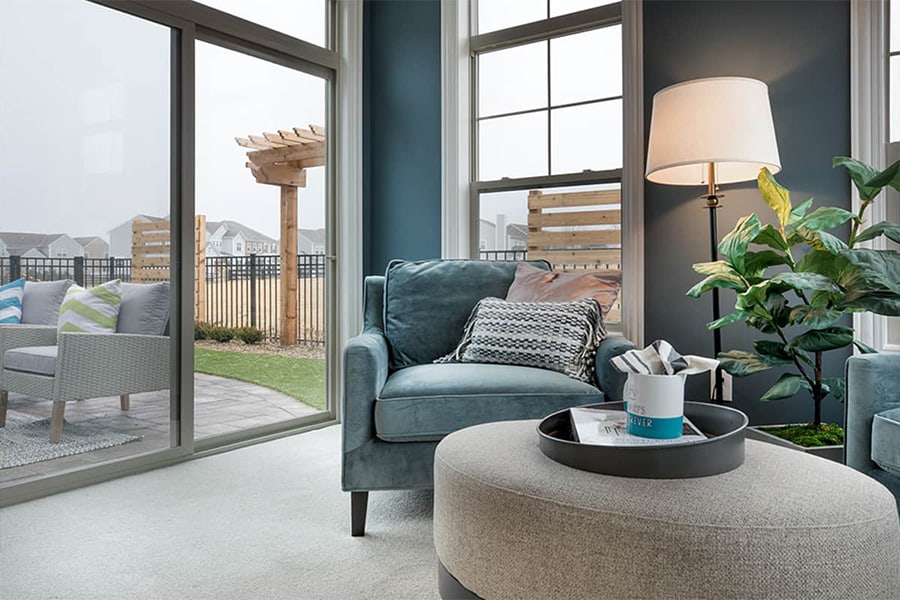 Build Friendships at Amazing Amenities
Opportunities for connecting with friendly neighbors are everywhere at Stillwaters On Lake Robinson with its wonderful amenities. Along with the beautiful lake, you'll find a pool and pavilion to enjoy. South Carolina offers a wonderful moderate climate, so these amenities can be used nearly all year long. The pool is perfect for a casual swim or a chance to unleash your inner Michael Phelps. It can also be the ultimate day of fun splashing with visiting grandkids. A great way to build lasting relationships is by meeting up with friendly residents at the pavilion. There's a grill and fire pit where you can exchange stories over a delicious burger or laugh it up with friends and neighbors while sipping hot cocoa by the fire. Heck, bring a guitar and start a sing-along.
Superb Location & Comfortable Homes
This community is conveniently located in Taylors, SC, the largest suburb in the Greenville-Spartanburg Metro Area. Plus, it's just 25 minutes from downtown Greenville, where you can have both the peace and quiet of a warm community, and easy access to unlimited social, cultural, and recreational opportunities. Combined with the comfortable, stylish homes we build there, Stillwaters On Lake Robinson has it all.
Here you'll find a peaceful oasis where your best days unfold. Our single-level homes boast award-winning, traditional, all-brick architecture with interior features that expand what it means to live your happiest life. Relaxing private courtyards, large kitchens with granite countertops, wide-open living and dining rooms, and stunning owner's bedrooms are just the start. Each floor plan includes universal designs, meaning you don't have to worry about accessibility. Even better, they're maintenance-free, so you can spend time doing all of the things you love.
A community with stylish, cozy homes, a beautiful lakefront view, many ways to connect with neighbors, and a great location may have seemed unheard of before, but we're happy to let you know it's true. Take the first step to your future lakefront lifestyle by connecting with us online or reaching out to our trusted sales team noted below.