New home design trends seem to change more frequently each year so it feels harder to keep up. Don't worry! NewStyle Communities is here to give you the details on a few of the trends in 2023. Like the exciting new home design trends, there are many more wonderful things to look forward to this new year. One thing you can count on to never change is the dedication of our team to provide you with the best homes for those 55 and better. Our homes will always be designed to keep your needs in mind and include quality features and stylish finishes to enhance your everyday life. Without further ado, let's look at some of the trends expert designers expect to see throughout 2023.
Bringing Some Nature Inside
Bringing a bit of nature into the home offers a calming effect that will add an extra layer of comfort for you and your guests. Whether that's the addition of indoor plants or including natural elements and materials. You can achieve this look by simply going outside and snipping branches and adding them to earth-toned vessels. Consider pieces and decor with natural materials such as bamboo, pinewood, stones, and plants.
The "Wow" Pieces
A good statement piece will always be on trend and have visitors saying, "Wow!" In the new year, experts have a few different options for what items you should consider. Rugs create balance in a room, but can also be an eye-catching work of art that makes the space unique. You'll also see lamp shades with traditionally-applied fabrics and patterns (even ceramic shades) becoming popular.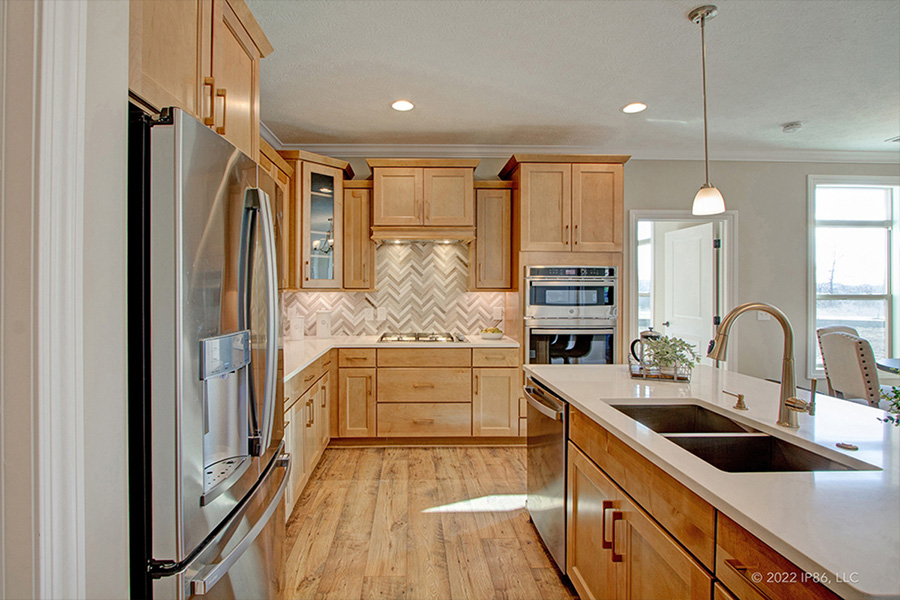 Special Thrift Store Finds
Designers expect to see a lot more unpredictable accessories this upcoming year. There's a great want for homes with interesting and sentimental designs. You can find treasures at your local antique or thrift store. Better yet, bring out one-of-a-kind family heirlooms or vintage pieces to really make it feel like home.
Arches & Other Architectural Elements
Beyond decorations, changing the very construction of your home's design can add a little extra something to a space. Arches will become a big trend that brings classic timelessness and softness. You may even see some inspiring architectural changes to door frames, trim, and ceilings. If the idea of making structural changes to your home is too much, don't worry, you can find many workarounds with a quick online search.
Gold is the Way to Go
Black finishes will still remain a popular, bold choice, but as we see more people leaning towards warm versus cool tones, gold will be the way to go. Just a few accents of gold can add a touch of regality without looking gaudy.
Bold Patterns
Bold colors have been and will remain a trend in the new year. Not surprisingly, a new love of bold patterns has emerged, too. Stripes, florals, plaid, and even checkerboard are making a comeback in a big way. You can achieve this by simply adding touches of bold patterns with a tone-on-tone look like similar red tones versus the high-contrast look of the past.
Wellness Rooms
At this stage in your life, it's all about staying healthy physically and mentally. Welcome to the very popular trend of wellness rooms. You can turn your flex room or any spare space into a wellness room. These dedicated rooms provide much-needed relaxation and give you an area to escape. With many people still spending more time at home, it's a great option for mindful practices like yoga and meditation.
Are you ready to try a few of these new home design trends? No matter which one interests you, NewStyle Communities is here to help inspire your personal space and style. Take a look through our available floor plans and our community galleries to get some ideas on how we design. If you see something you like, don't hesitate to contact us for more information. We can't wait to help you into your new home in 2023 and beyond!