'Tis the season of love! And at NewStyle Communities, we have a lot of love to give. After years of building homes that make active adult lives better, we still look forward to sharing all there is to love about our communities in North and South Carolina. These states represent a sweet southern hospitality that perfectly aligns with our mission to provide excellent customer service during the home-buying and home-building experience. We want those 55 and better to experience the finest qualities and best moments of life. That's why we build communities in convenient locations surrounded by amenities that make a positive and vibrant impact on your life.
Whether you're looking for a peaceful place to live or ways to get out and meet new friends, our newest NewStyle communities in Greer, SC, and Cramerton, NC are sure to have it. Let's dive into why you'll love living in these communities.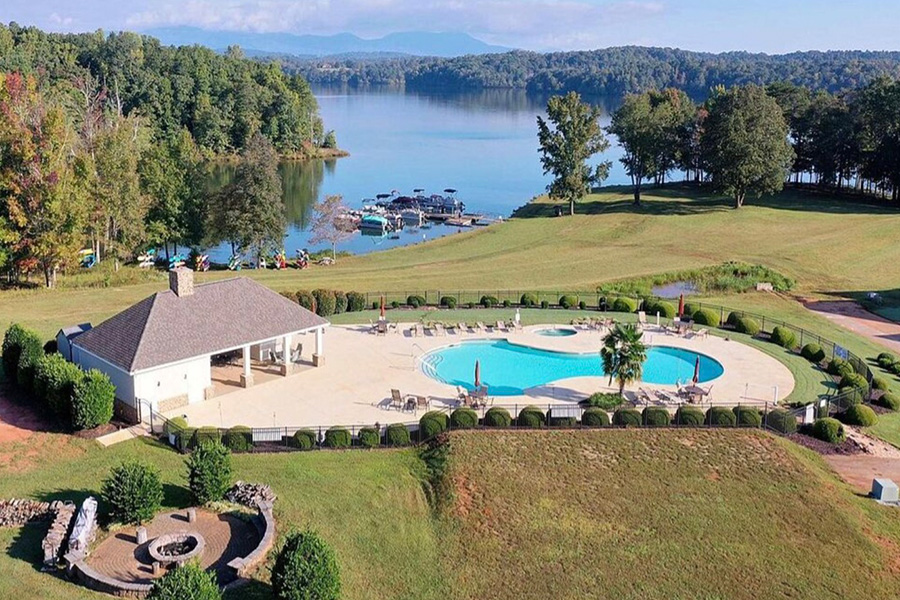 Amazing Amenities
Blaize Ridge is a fun community built for enjoying every aspect of life. If you love relaxing, staying active, and socializing with your closest friends, this community is for you! There are amazing amenities that let you do all of that. Get into the best shape of your life or just stay healthy with a visit to the fitness center. You can also enjoy a brisk walk around the community taking in the beautiful South Carolina weather. The clubhouse is the ultimate spot for gatherings and parties. Seize the opportunity to make new friends and build on existing friendships. Lastly, you'll absolutely love the heated pool. It's a great excuse to invite the grandkids over for a fun day of swimming.
Vibrant Location Near Greenville
Within the beautiful foothills of the Blue Ridge Mountains sits Greer, an incredible town that's traditional and modern, tranquil and vibrant, and filled with charm that makes you feel right at home. The excellent location of Blaize Ridge is surrounded by stunning mountains, lakes, and rivers, as well as a historic and quaint downtown. It's also just east of Greenville by about a half hour drive and 20 minutes to downtown Greenville. Greenville offers great restaurants, performing arts, museums, the Greenville Zoo, and more. Plus, the Greenville-Spartanburg International Airport is one of the top ten airports in the country.
Stillwaters On Lake Robinson
The Lake Lifestyle
Stillwaters On Lake Robinson is positioned right along Lake Robinson where many days can be enjoyed taking in the beautiful view. Post up on the dock and feel a wave of calmness wash over you as the sun glistens over the water. Wake up every morning to the wonderful benefits of living by a lake, such as fresher air quality for a long healthy life. There are so many moments of bliss to be had by the water. However, if you prefer a little more excitement or activity, the lake offers that too. Spend a day full of water recreation like fishing, swimming, boating, jet skiing, kayaking, and much more.
Outdoor Amenities
In addition to the beautiful lake, Stillwaters On Lake Robinson has some incredible amenities that'll feed your outdoor adventure cravings. There's a wonderfully refreshing community pool for casual swimming or fun splashing with visiting grandkids. If you prefer to stay warm and dry, you'll love spending quality time with friends and family gathered around the fire pit at the pavilion. You can also take advantage of the grill for outdoor BBQs. The great outdoors of Stillwaters On Lake Robinson in Taylors, SC, offers even more adventures close by as it's just 25 minutes from downtown Greenville.
The Courtyards On New Hope
Peaceful Community
The Courtyards On New Hope offers a peaceful setting in Cramerton, NC. There are only 30 homesites, so you'll be able to connect closely with neighbors and make long-lasting friendships with friendly, like-minded folks. Another great way to connect with friends and neighbors is with an invitation to your private courtyard. Yup! The homes in this community are not only maintenance-free, giving you a well-deserved break from outdoor chores, but they have private courtyards to enjoy the beautiful North Carolina weather. Here, you'll have peace of mind and lots of outdoor space.
Convenient Location Close to Charlotte
Cramerton is a lovely small-town oasis just a short drive away from Charlotte, NC. This way you can enjoy a great balance between small-town pleasures and big-city adventures. You'll have easy access to everyday conveniences, like grocery shopping at Harris Teeter and dining at Amber Jack Seafood & Steaks while being a short 25-minute drive to downtown Charlotte. If you have family and grandkids that live in the Charlotte area, The Courtyards On New Hope is the ideal opportunity to be closer to them. This maintenance-free community gives you more time to do the things you love and if you love traveling its proximity to the Charlotte Airport (just 15 minutes away) is another reason to live here.
From NewStyle Communities, we hope you have a lovely Valentine's Day! Please, contact us today to learn more about our maintenance-free communities in North and South Carolina.