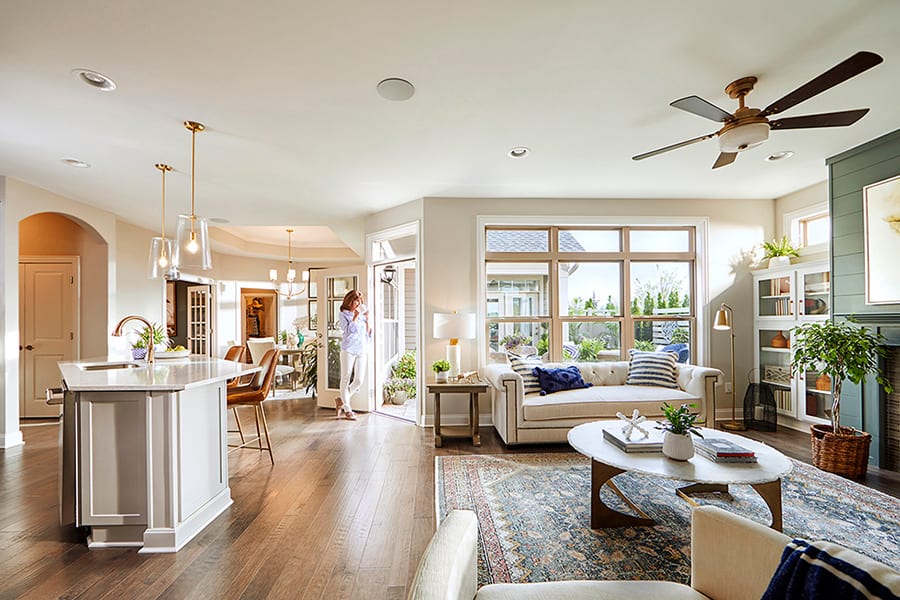 If your life was a blank page, what would you do with it? Would you explore the highways and byways, teach your grandchildren how to fish, or volunteer with your favorite charity? Whatever you've been meaning to do, living in a NewStyle community lets you do it.
How do we do it? We know the secret to a happy life… Simplify! But before you envision a stripped-down monk's cell, let us explain. To us, simplifying doesn't mean sacrificing or "downgrading". In fact, NewStyle communities make your life better, because everything is planned so that you can experience superb quality, thoughtful design, and the best moments of your life.
In one of our maintenance-free communities in Charlotte or Greenville, luxury amenities, the friendliest neighbors, and a world of possibilities are right outside your door… When you choose to right size, everything is just right!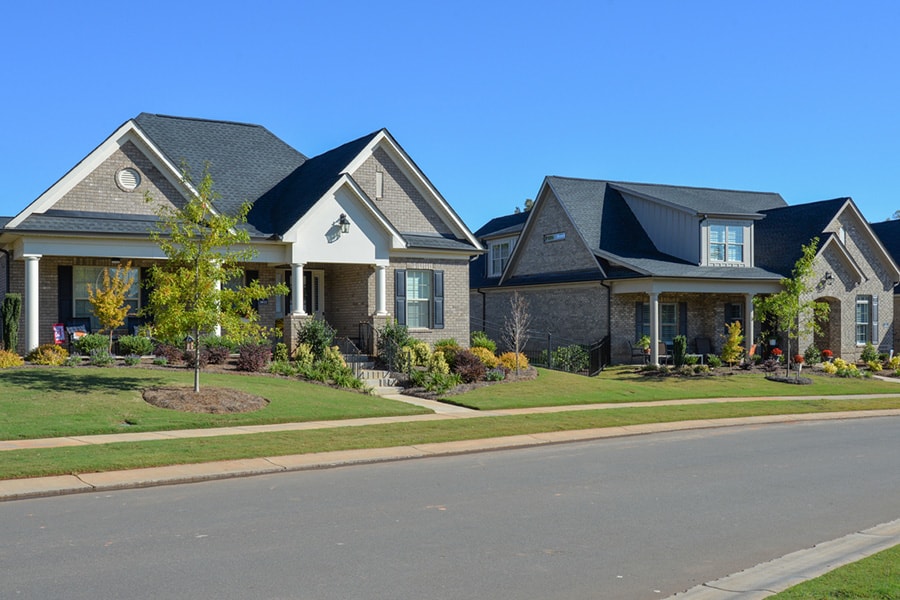 Single-Level and the Living's Easy
Step into your NewStyle Communities home and feel the warmth of a space that is just the right size. Our bright and spacious single-level homes are crafted with the highest-quality building materials as well as the greatest care. With features like all-brick exteriors, spacious primary bedrooms, gourmet kitchens, tons of storage, structural options like sunrooms, and age-in-place design (all on one floor!) you have everything you need to live comfortably within your reach.
In your home and community, we want you to do everything you want to do without having to worry about accessibility or accidents.
Ready, Set, Go
When you're recently retired or empty-nesting, it's the right time to think about finding a community that has your back, so you can "lock and leave" whenever you want. In a NewStyle community, there's nothing standing in your way from taking the leap and seeing the world, whether your destination is 3,000 miles away or right in town. Thinking about the upkeep of your home while you're off on your journey? Not anymore. NewStyle takes care of your exterior maintenance for you, so you'll never have to worry about coming home to a mess (or any stress). This means that returning home is just as easy as jetting off.
A Beautiful Day in the Neighborhood
Right sizing doesn't mean losing the essence of what makes your house a home. Our close-knit, active adult communities are always just the right place.
There's always something fun and exciting waiting just around the corner. Staying active in the fitness center or in the pool. Meeting up with new friends in the clubhouse or pavilion for happy hour. Or heading into town for dinner or a shopping excursion. (Every NewStyle Community is built conveniently close to everything you need.)
The heart of any great community is the people that live there. In our communities, your neighbors will immediately make you feel right at home, becoming friends and turning everyday moments into unforgettable memories!
At NewStyle Communities, whether you love to relax and mingle or travel to the ends of the earth, your lifestyle is more than welcome. There's never been a better time than now to start living the life you've always wanted. For more information on our low-maintenance homes and communities in Charlotte and Greenville, please contact us at the information below. We look forward to helping you find your forever home!