The holiday season is here, which means it's time to plan warm, fun-filled celebrations with those we love most. Whether that means a full-course holiday dinner, gift opening get-togethers, or just cocktails with close friends, your home will become the epicenter of your holiday festivities.
Make it easier on yourself by entertaining in style in a spacious, open-concept, "main-level living" home from NewStyle Communities. Main-level homes are easier to live in, easier to entertain in, and easier to host guests in. No more going up and down steps from room to room, and no more worries!
Instead, you'll have friends and family over to celebrate in a wide-open, uninterrupted space, so that everyone can enjoy the festivities together. There's also the added bonus of having direct access to your back patio, so that folks can spread out and get fresh air if they'd like, without ever being too far away.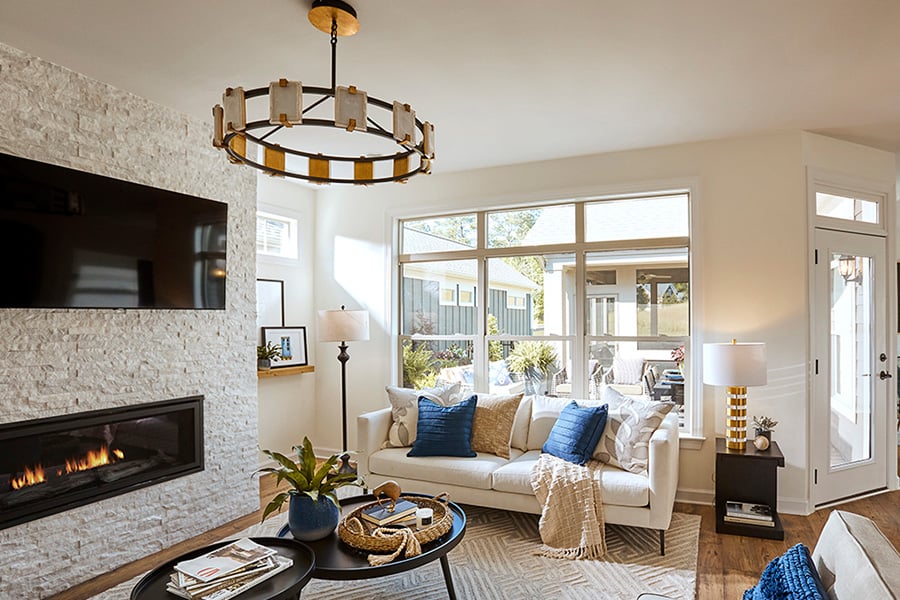 In a new NewStyle home, cooking is a dream. Kitchens are spacious and thoughtfully planned, so they never feel cramped — even with a crowd. Appliances are fast and energy efficient, no matter how long they're on. And those beautiful kitchen islands? Perfect for little bowls of cereal in the mornings or serving large platters of food in the afternoons.
With open-concept living, you can still have designated stations for serving, eating, and relaxing, so that guests won't bottleneck in any particular area. In any of our expertly-designed floorplans, there's enough room for everyone and everything you love. Plus with all the different amenities our communities offer — like tennis courts, pavilions and clubhouses, there's always another fun place for the grandkids to hang out.
You can be in one of our beautiful new homes for the holidays next year, leaving you to plan your most memorable holiday celebration yet! Please contact us for availability and pricing.