It's an age-old real estate question. If you are a homeowner and you're finding that your existing living space just doesn't fit your needs anymore, should you do a gut renovation of your current home to suit your changing needs, or start fresh and build a new one? Of course, at NewStyle Communities, we believe that building new is almost always the right answer, but we also know that there are situations where a renovation is the best alternative. In this article, we'll weigh the pros and cons of each. In the end, if you decide that building new in 2022 is right for you, then connect with us; we'd be honored to be your home builder!
Building New
A new home looks great, works perfectly, and heck, even smells good (that fresh cedar scent!), but it's got even more going for it than meets the eye.
PROS
More Control — You'll have more control over your project, from the design and layout to how it flows and functions.
Universal Design for Accessibility — NewStyle designs feature functional living for active adults with every ability level. Things like comfort-height toilets, barrier-free showers, and adult-height vanities.
All-New Everything — We're talking about what's in the walls — insulation, wiring, plumbing, and systems.
Up to Code — Everything in your home will meet or exceed existing building codes — no retrofitting involved.
Predictable, Streamlined Process — Once your design plans are set, sit back and let the process unfold.
Fixed Cost — Once selections are made, there's no danger of going over budget.
Built-in Resale Value — New homes are built to appeal to a wide audience, so it's easier to sell years from now if necessary; the value is already built in.
CONS
More Expensive — A new build can sometimes be more expensive than a gut renovation – this is actually a misconception! When you build a new home, you get to decide up front exactly what your costs are and that doesn't always mean more money.
Longer Timeframe — This is another misconception. Most of the time, the renovation takes longer than anticipated.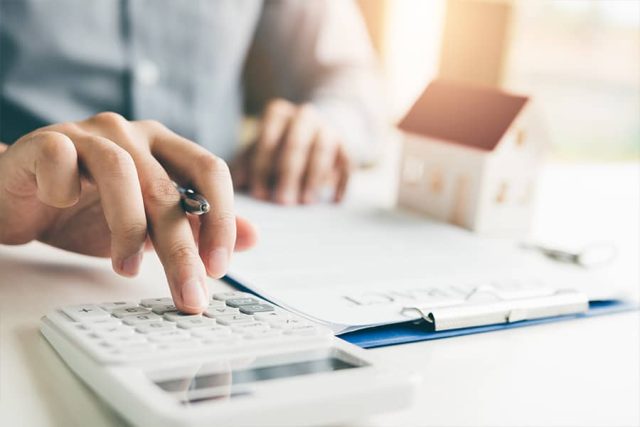 Renovating
If you're in a neighborhood that you love or absolutely must stay in (to be close to family and grandkids, for example), doing a gut renovation of your existing home may be the best choice. Our best advice is to plan ahead, prepare for the unexpected, and over-budget, since renovation projects are notoriously unpredictable. But there are a few pros, too.
PROS
Add Value to Your Home — If done properly, a gut renovation can add to your existing home value. But you have to be very careful not to spend more than what the max value of your home is.
Perceived Shorter Timeframe — Small renovations can be done in a short time frame, but gutting and rebuilding takes WAY longer than you might think. Just ask anyone who has ever done it!
No Moving — Stay in the neighborhood without having to relocate.
CONS
Less Control — There are more design restrictions because you're bound by the size and structure of your existing house. Plus, you may not be able to fit all of the functional features included in a NewStyle Communities design.
Unpredictable — You can never be sure what you'll run into once you start tearing down walls and ripping up flooring.
Costlier Than Expected — The older the building, the more costly it is to renovate, because you'll need to bring everything up to code. There may even be mitigation work required if there is lead paint or asbestos involved.
Inconvenient — You may need to move out of the home or lose use of an important room for a time — like the kitchen or a bathroom.
Overwhelming — If the homeowner assumes the role of Project Manager and is managing the process and contractors, it can get overwhelming very quickly.
May Not Add Value — The renovation may not always translate to increased home value, especially if the design is too personal or the use too niche.
Easy to go over budget — According to the 2020 U.S. Houzz & Home Study: Renovation Trends, one-third of renovations go over budget.