One of the most exciting times in your life can be deciding to buy a new construction home. Here at NewStyle, we know that choosing the right floorplan depends on how you use your home and how it fits with your lifestyle. From the size and shape, to where the rooms are located in relation to each other, every part of the home can affect your experience, so knowing what you really want is crucial. We have five tips for choosing the right floorplan for your new home in the Charlotte, NC or Greenville, SC area.
1) Figure out what size of home will best suit your needs.
Choosing a floorplan should start with how you envision living in your new home, what type of layout works best, and how you would use each space. Though important, square footage should be your secondary consideration. How many sleeping spaces do you need? Will your kids or grandkids be visiting? Could a guest room double as a hobby room or home gym if it won't be used often? Do you need a certain amount of storage space? Think about the space you wish you had (or don't need) now and prioritize your most important needs.
2) Choose a floorplan based on your lifestyle. 
Everyone has their own style, so choosing a floorplan that meets your needs is essential. Do you have a hobby you wish you had more space for? Do the grandkids need a play room? Do you prefer to exercise at home, rather than the gym? How about a multi-purpose, flexible space that can change as your needs change? Think about the space you need to be comfortable based on your daily activities.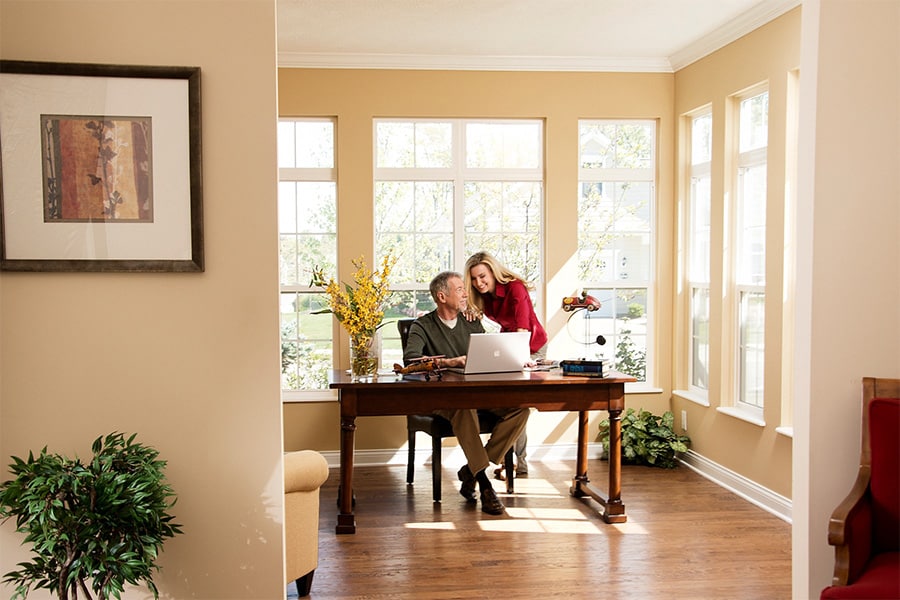 3) Trust your instincts on what "feels" right when choosing a floorplan.
All of us know when a space feels comfortable. Take these instincts into consideration when looking at different floorplans. Someone who hosts a lot of dinner parties may want more space in the dining room. Others who host overnight guests often may want two owner's suites.
4) Be honest about your needs and lifestyle.
Preferred features in a home differ depending on what stage of life you are in. Before choosing a home design, ask yourself:
Will you need guest rooms for overnight visitors?
What about additional living space for visiting kids or grandkids?
Are you approaching retirement? Should you choose a plan that's great for aging in place?
How do you entertain? Do you need a space to prep food and hide the mess? Do you want formal spaces or more relaxed gathering rooms?
Do you travel frequently and need a safe place for deliveries or a smart home system that you can control from anywhere?
5) Don't forget to consider your hobbies.
Do you have any hobbies or special interests that might require special rooms to enjoy them? Do you need lots of attic or storage space to store your treasures?
Answering these questions honestly will ensure that you choose the right floorplan for your lifestyle now and into the future. For inspiration, you can view our complete floorplan collection HERE. If you need help narrowing it down, just contact us!