There's something special and intriguing about the way colors can effect us. Some colors can make us feel a range of emotions, like happy or sad, excited or subdued. When it comes to choosing paint colors for your home, it's an important decision that can really change the entire look and feel of a space. But how do you know which colors are the right ones for your home? When settling into or building your NewStyle Communities home and it's time to tackle the interior design, use these tips as a guide to choosing the right paint colors.
1) Try a color in a small area. If you're not sure about a color, paint a small room or area with it, and then live with it for a while. You may love it… or decide it's best used only in small amounts as an accent.
2) Consider how the room is being used. Designers tend to paint kitchens brighter colors because they are high-energy spaces, full of activity and people. Bedrooms need to be more private and tranquil, so softer, muted colors are used more often.
3) Select a color from something you already own – a piece of art, a rug, or a piece of furniture. If you like the colors of those items, it's more likely you'll love them on your walls. If you're unsure, use technology! There are apps like ColorSnap® by Sherwin Williams, that can take the colors from an inspiration piece (vase, artwork, rug), and create a complementary color palette.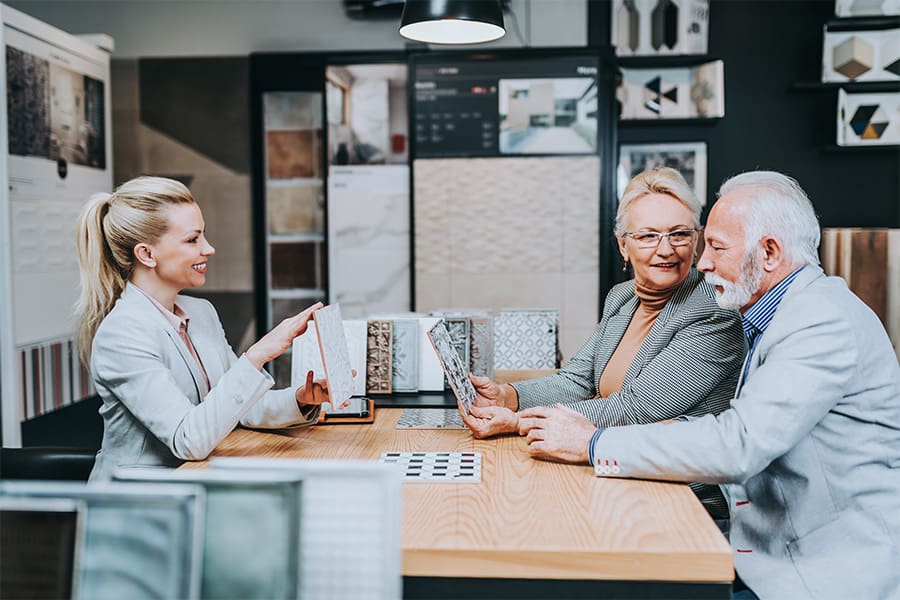 4) Pay attention to the light. Natural daylight shows a truer color; typical light bulbs bring out yellow tones; fluorescent lighting casts a cool, blue tone. Test the color with the main light source in the room to get an accurate idea of what the true tone of the color will be.
5) Consider how wall colors will impact adjacent rooms. If you're in one room and you see a piece of another room, do the colors work together? Do they clash or flow together? Even though you may use different colors in different rooms, walking from space to space shouldn't be a jarring experience.
6) Try a monochromatic scheme. Using one color in different finishes and hues can be very striking. You can create variations with contrasting paint finishes (matte vs. glossy), or by selecting a warmer or cooler shade within your main color group. You can use a white or off-white tint as an accent.
7) When in doubt, look at the color wheel. It's a great tool for figuring out which colors go well together. For example, red and green are complementary (opposite) colors, so they are very intense when used together. The color wheel also shows whether a color is warm or cool. Follow the yellow-green mark on the color wheel all the way down to the red-violet, and you'll see that all the colors on the left are warm and the colors on the right are cool.
Whatever colors you end up choosing, the process of decorating your home should be fun and exciting! Once you're ready to start decorating your NewStyle Communities home, feel free to check out the photos in any one of our community photo galleries for inspiration.
Not a NewStyle homeowner yet? Give us a call at 704-837-8301 or contact us online for more information.