If your life was an open book, what would you do with your time? Would you go kayaking on Lake Wylie, teach your grandchildren how to cook, or learn a new hobby? Whatever you've been meaning to do, living in a vibrant, maintenance-free NewStyle community lets you do it.
Our secret to a happy life is simple: simplify. But simplifying your home doesn't mean sacrificing quality. In fact, downsizing has nothing to do with the word "down," and everything to do with the word "right."
In one of our maintenance-free communities in North and South Carolina, a luxurious and cozy new home fits your needs, allows you to live on your terms, and opens new doors each and every day.
Peruse each of our 55 Reasons to Buy a NewStyle Communities Home below and decide for yourself.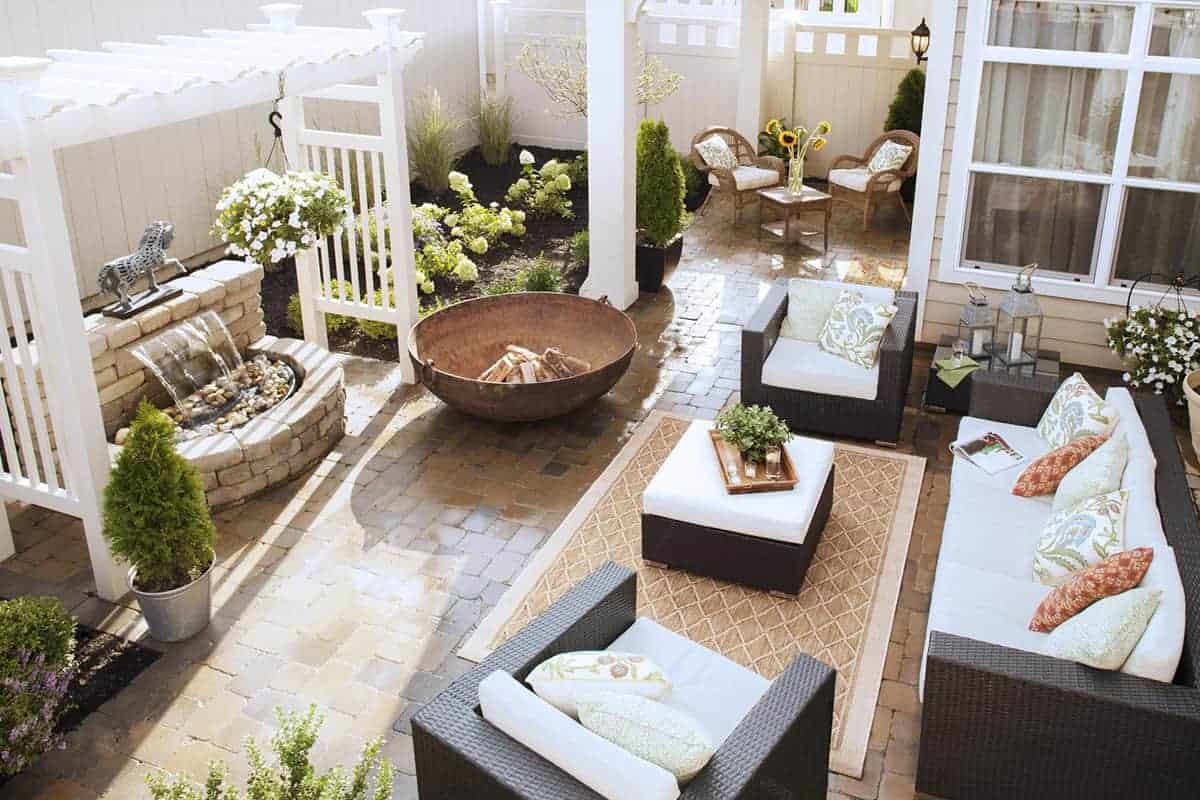 #1: Maintenance-Free Living
Full Exterior Maintenance from "Top to Bottom." From roofs and gutters to sidewalks and driveways - and everything in between - your homeowner's association is responsible for all home maintenance.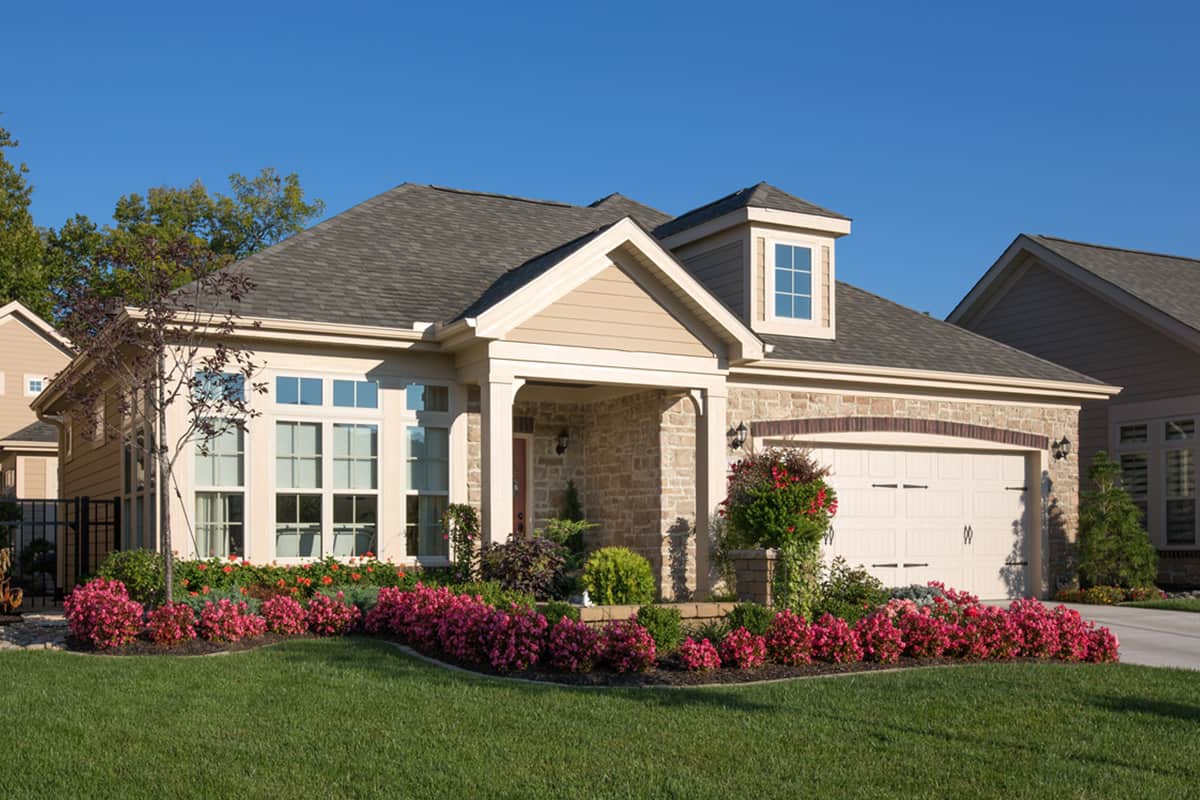 #2: Single-Story Architecture
We Know How Much You Dislike Stairs. At NewStyle Communities, we believe there should be No Stairing.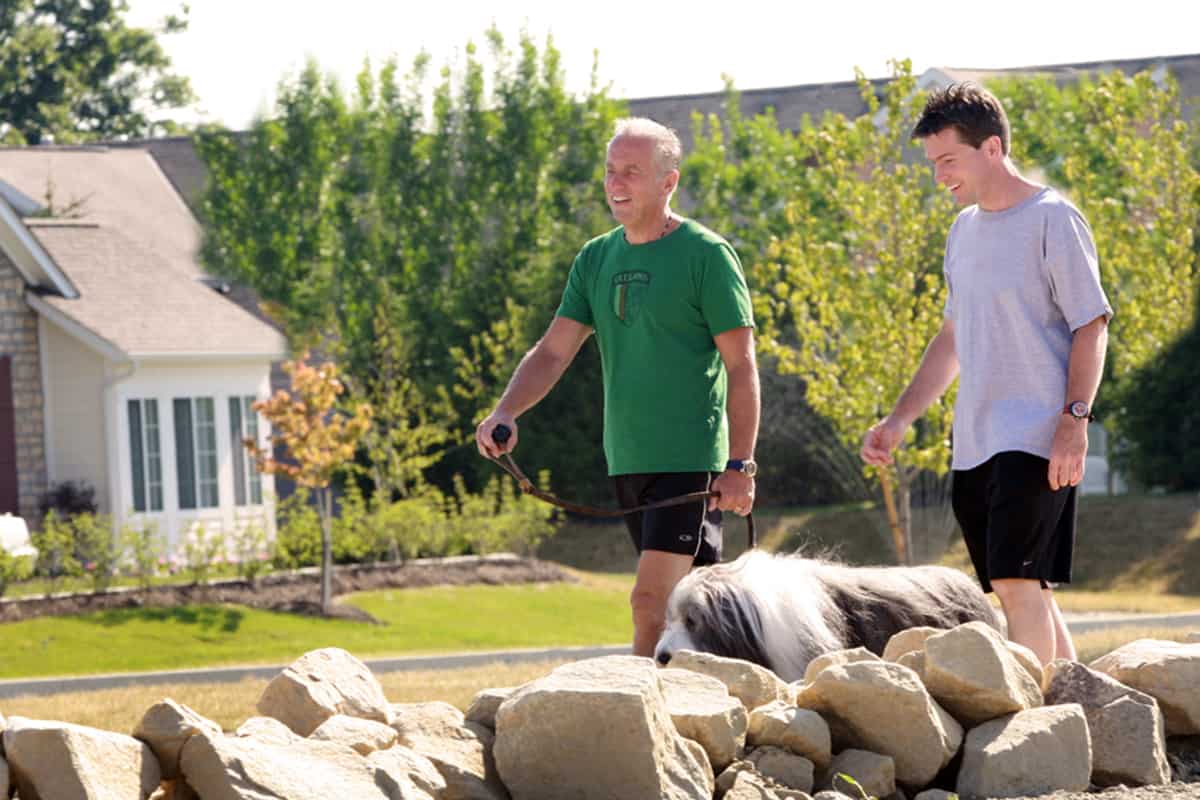 #3: Close Proximity to Medical Care
It's a reality that comes with aging: being close to medical care, if possible, provides peace of mind.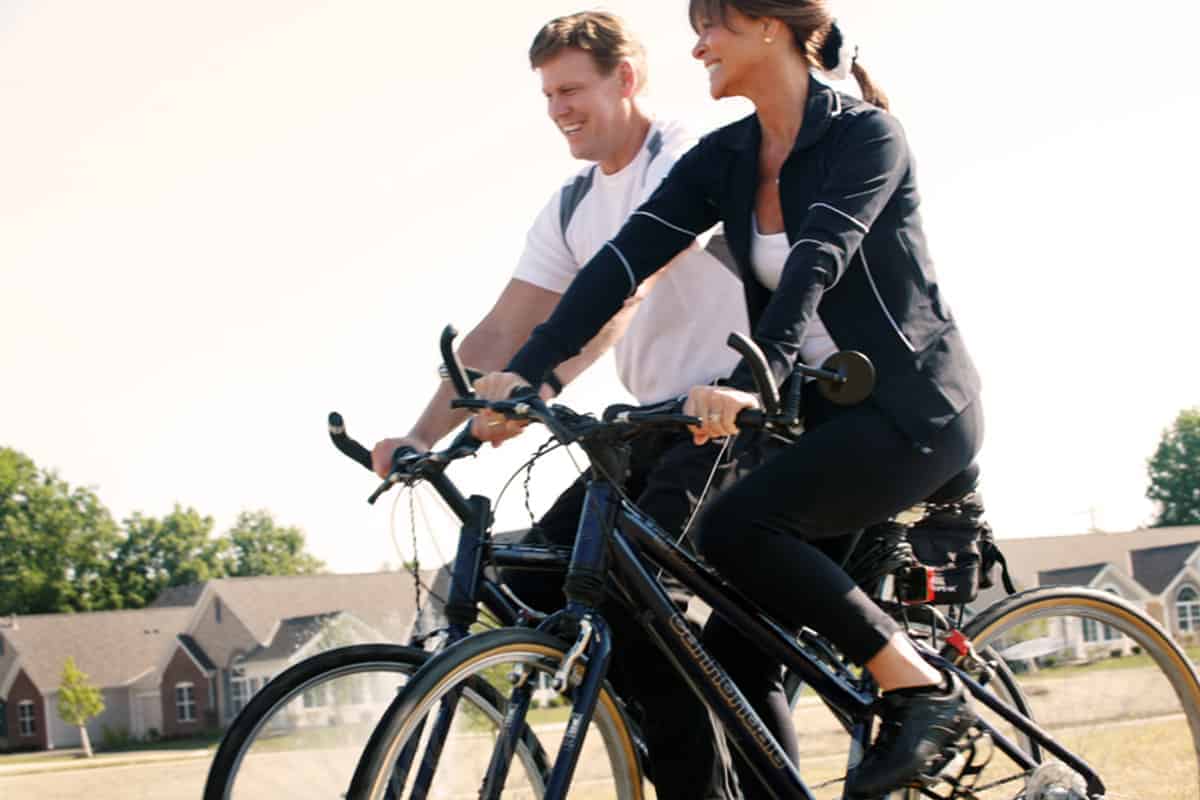 #4: Only Minutes to Shopping, Dining and Entertainment
What's our company's criteria for selecting the ideal location? Two turns and two minutes. That's how far you'll be from conveniences like grocery shopping, the pharmacy, entertainment and other daily activities.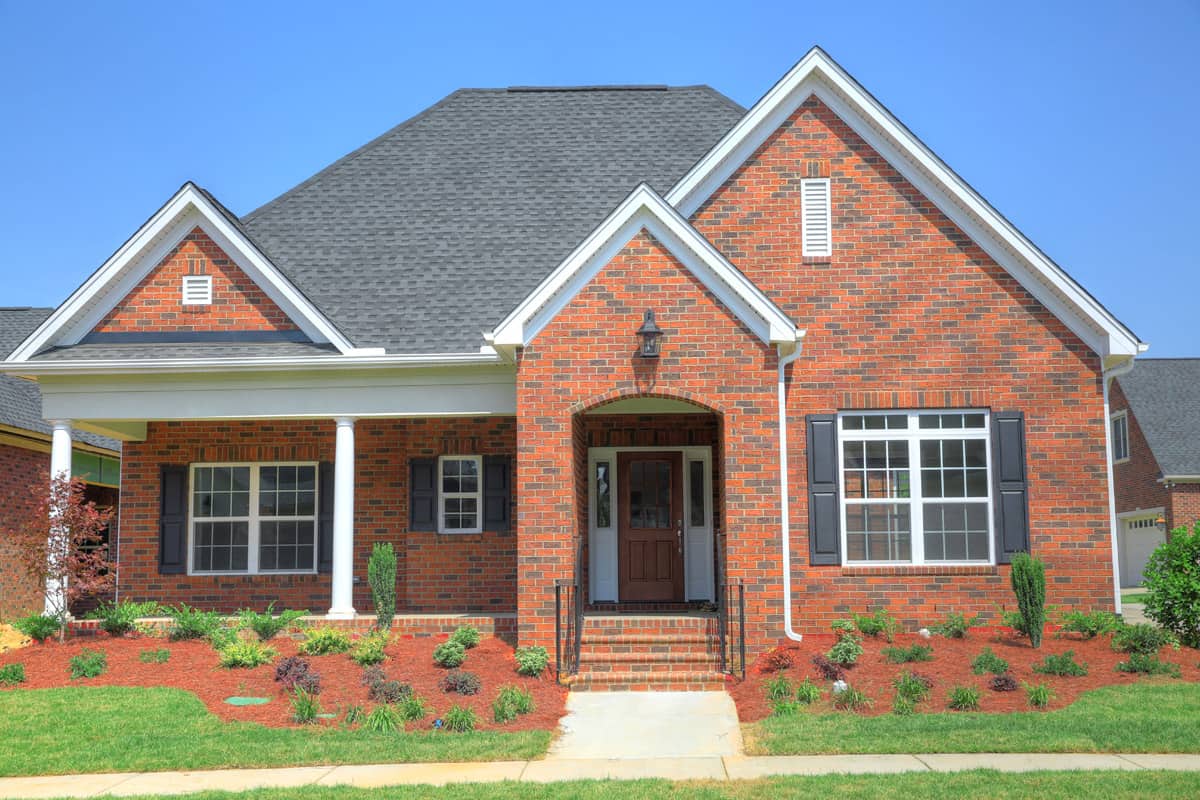 #5: Full-Brick Exteriors
In a time when most homebuilders have transitioned to vinyl or composite siding, we believe in the lasting value of brick - on all four sides of your home.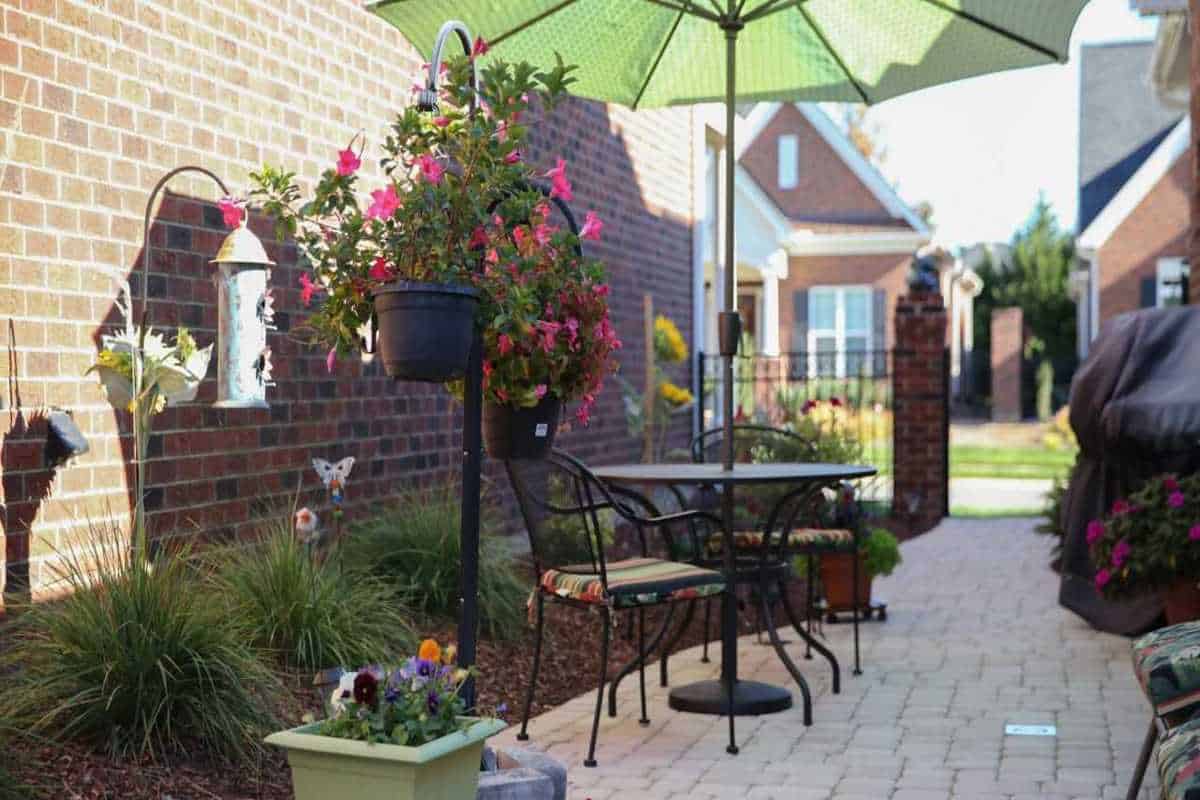 #6: Private Courtyard Setting
Living in a right-sized home doesn't mean you have to compromise on outdoor living space. Our courtyard homes have some of the best-designed outdoor areas which serve as an extension of your home's interior.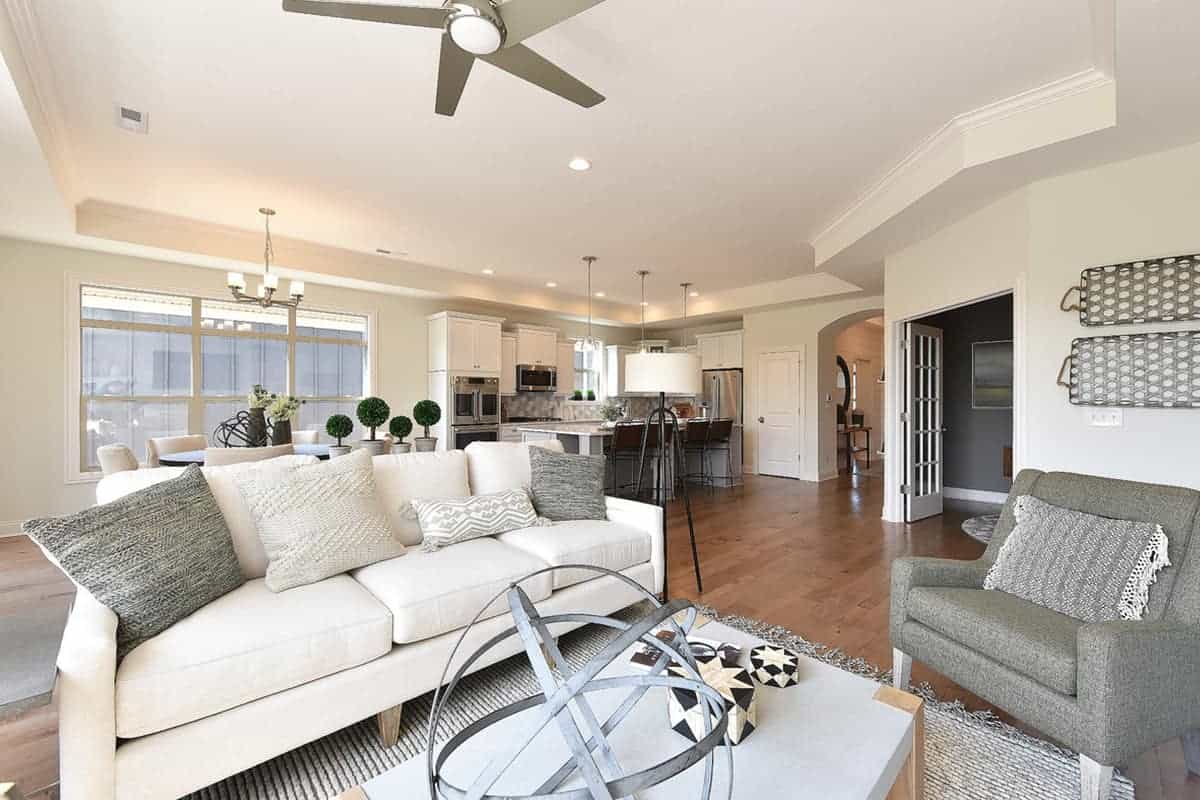 #7: Aging in Place
Aging in place in a NewStyle Community looks nothing like an Old Folks Home. We include wider doorways, zero-entry showers, elongated toilets and lever door hardware - just to name a few, stylish accessible features.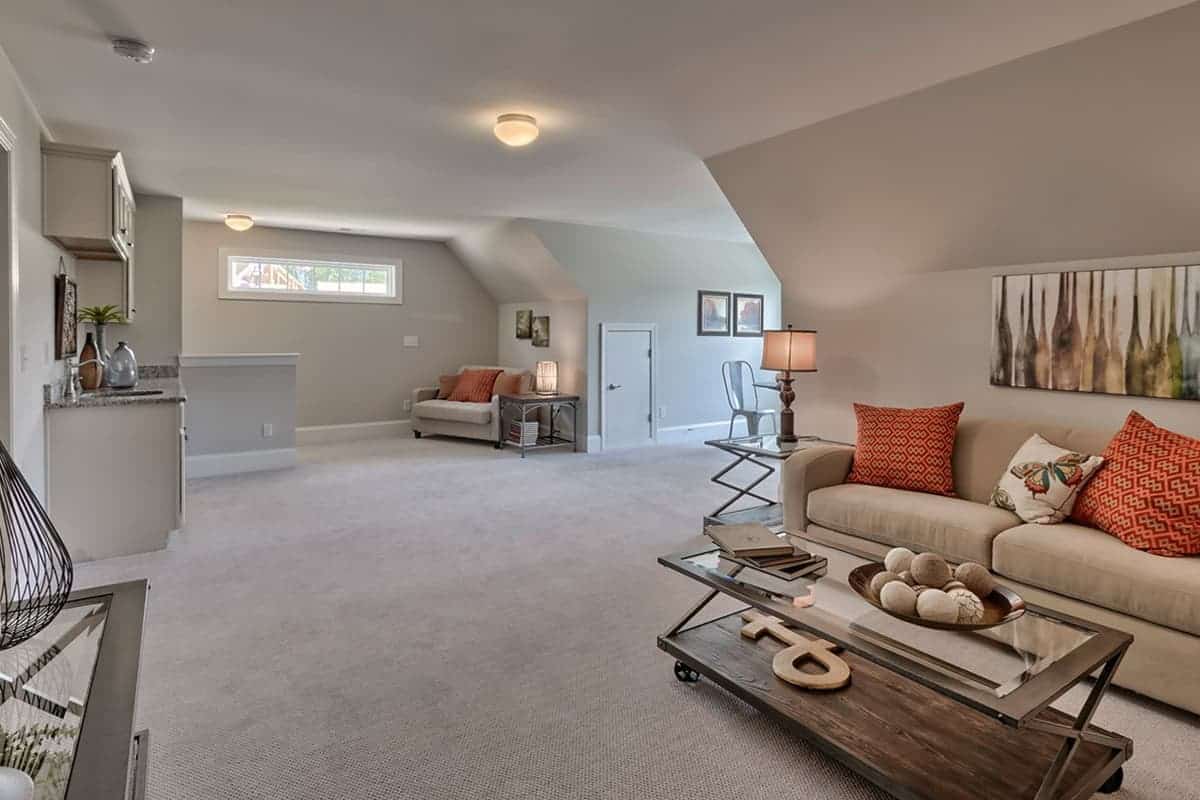 #8: Bonus Space
Each of our home designs offers an optional 2nd story, perfect for Caretaker's Suite, aging parent, friends from the old hometown or Man Cave, the second-story Bonus Suite offers a full Living Room, Bathroom and Bedroom - plus storage.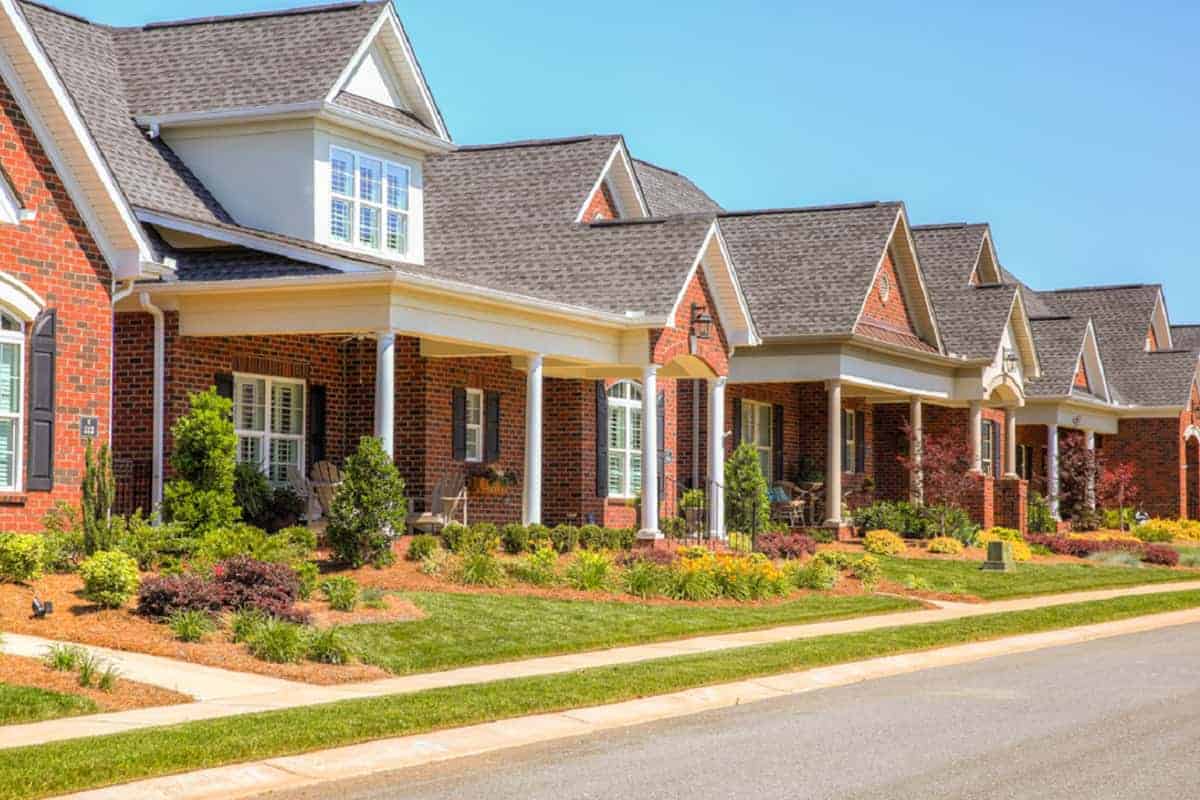 #9: A Neighborhood Designed with You in Mind
We know you better than you know yourself! Our franchisor, Epcon Communities, has dedicated more than 30 years to understanding the 55+ buyer - and our home designs and neighborhoods show it.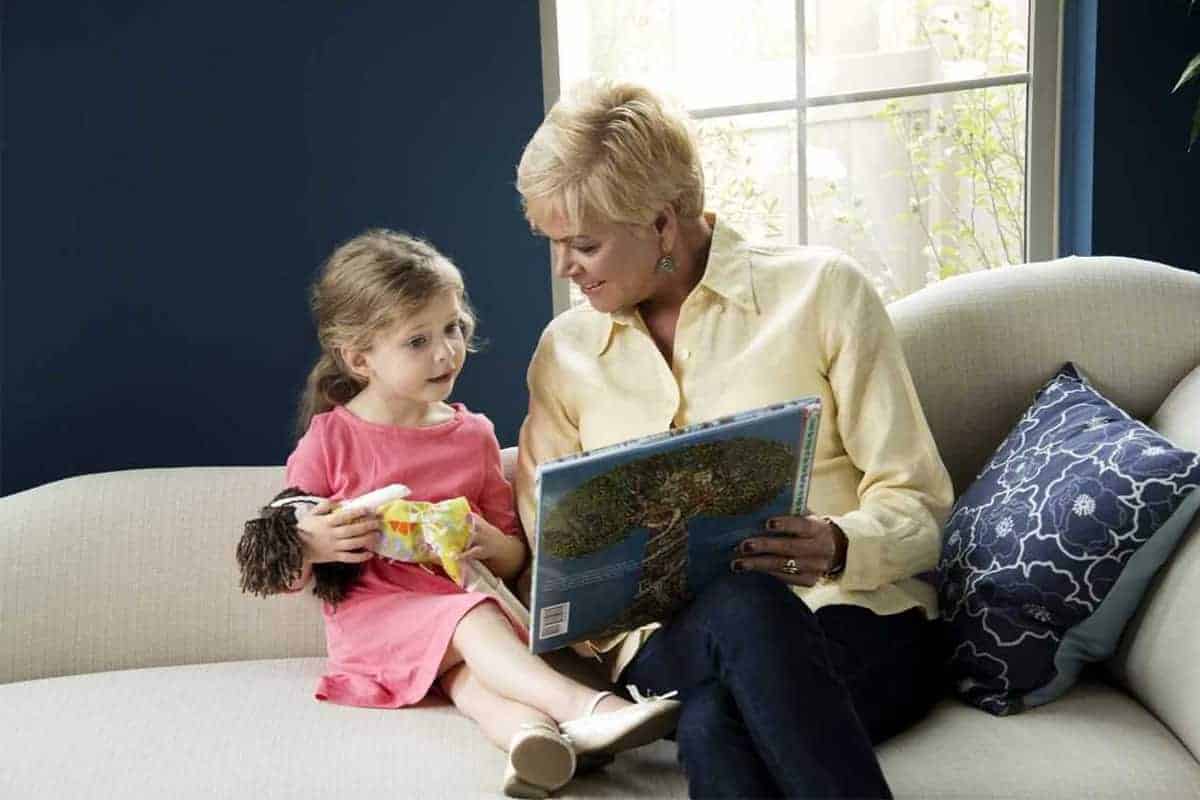 #10: More Free Time to Enjoy…
Aging in place in a NewStyle Community looks nothing like an Old Folks Home. We include wider doorways, zero-entry showers, elongated toilets and lever door hardware - just to name a few, stylish accessible features.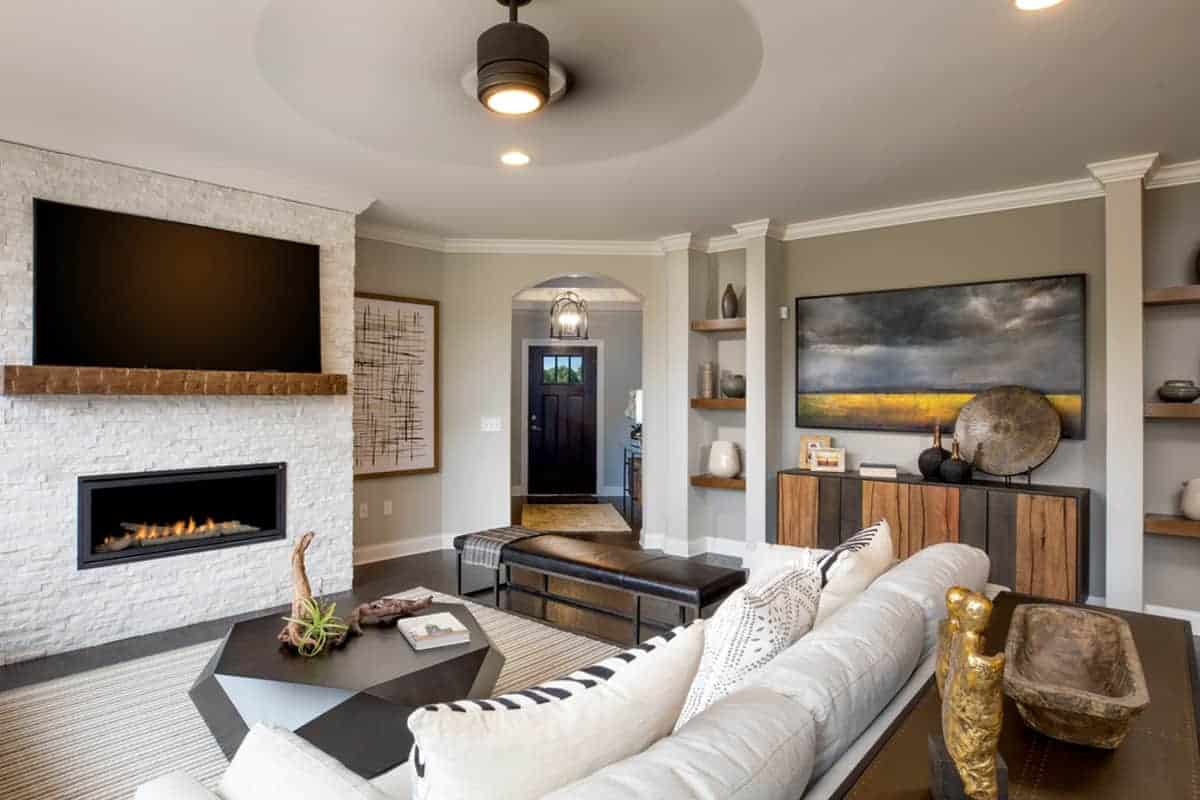 #11: Freedom to Choose
From more than 1,000 Personalized Features. Whether it's cabinets, flooring, fixtures or decorative accents, you'll have enough options - but not too many - to ensure your home is one-of-a-kind.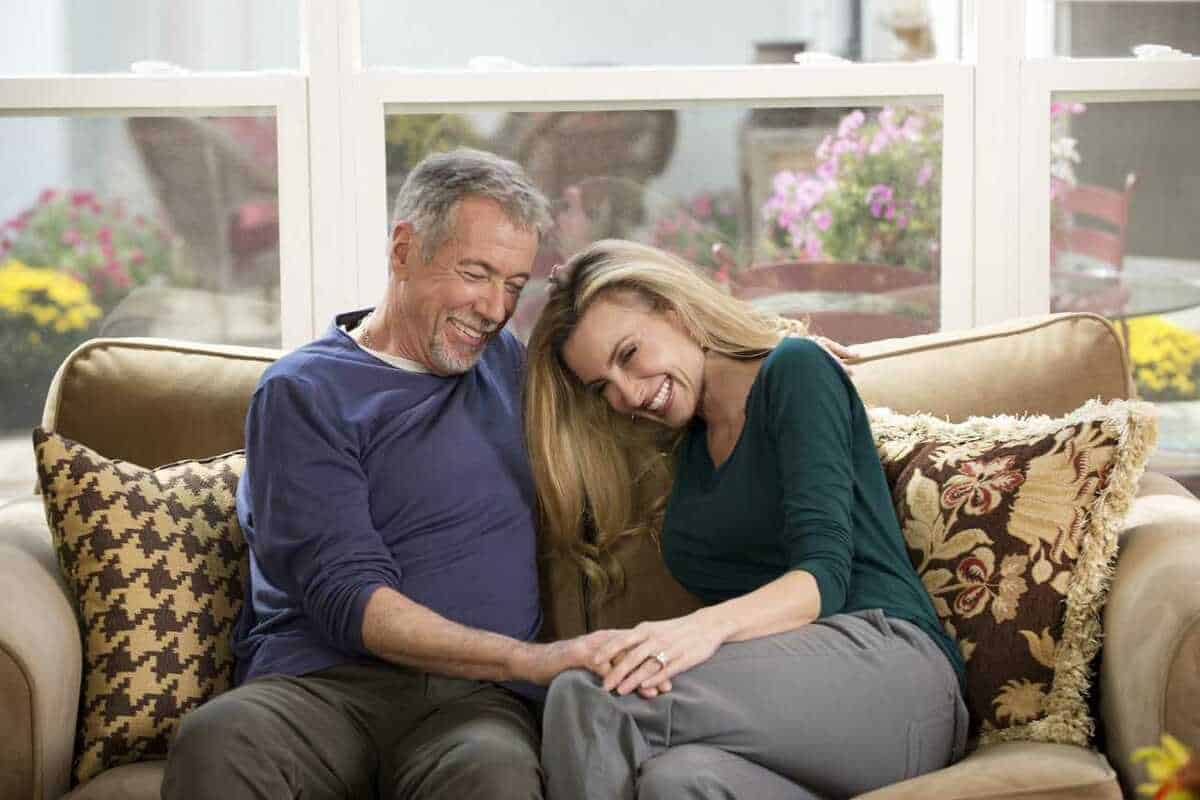 #12: Peace of Mind
Comes from building a new home with one of America's most trusted builders. Since 1986, Epcon Communities has been building 55+ communities and is known for its quaint communities and innovative architecture.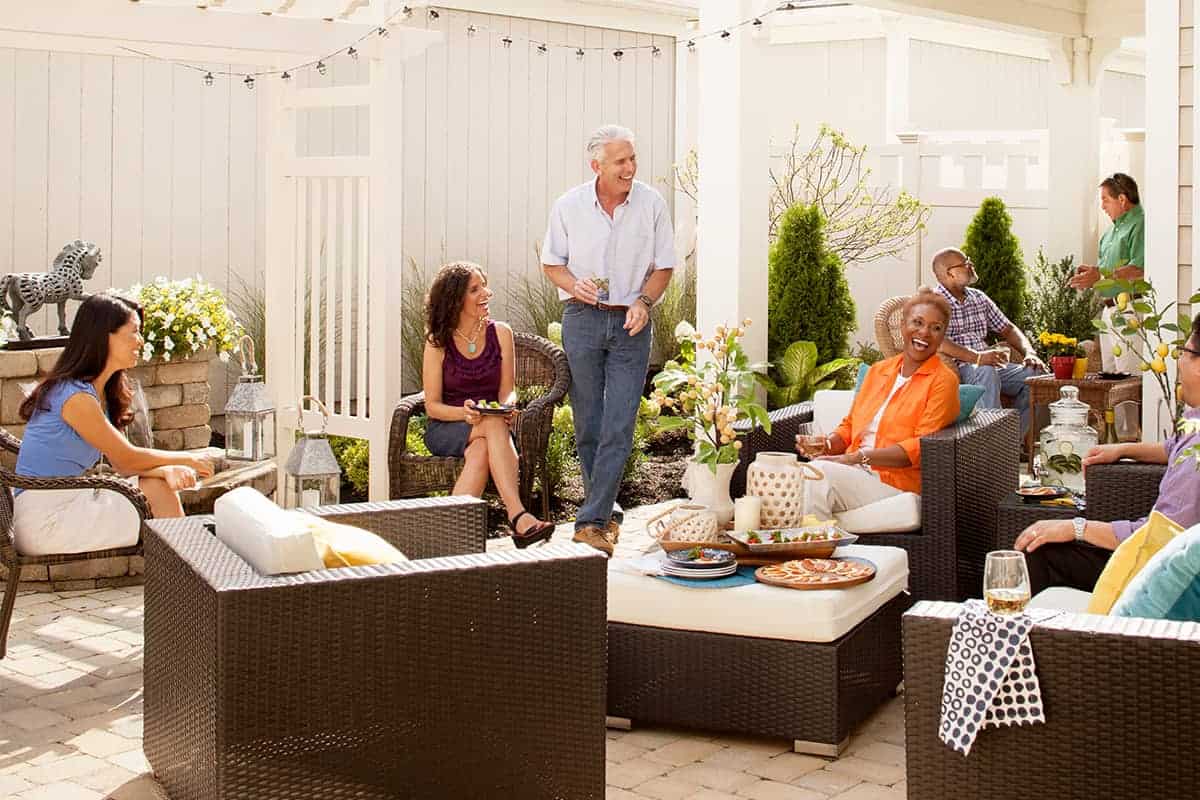 #13: To Foster New Relationships
Is your neighborhood the same as it was the day you bought? Probably not. You've seen neighbors come and go. There are faces you don't recognize. Living in a NewStyle Community means fostering new relationships with like-minded folks.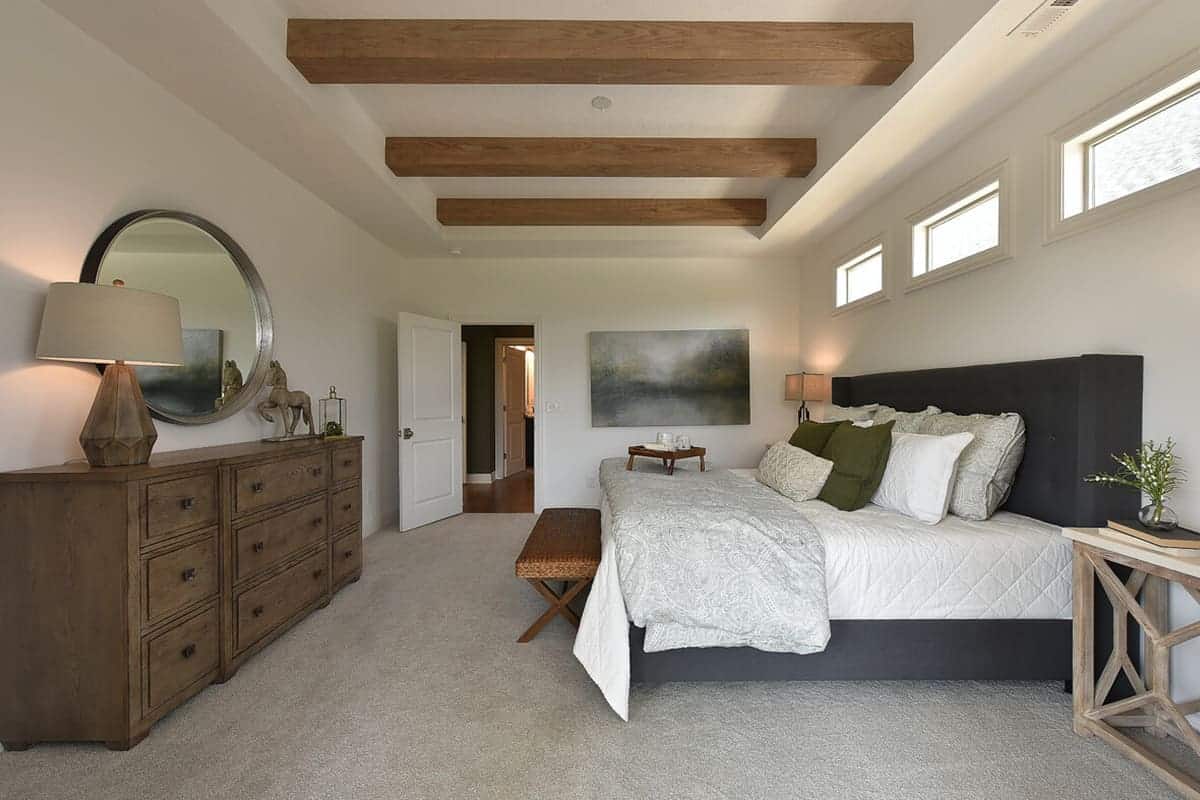 #14: Start Fresh. Buy New.
Buying a new home is better than buying a used home. There are no fingernails in the carpet, the toilets are brand new, the drains are free of other people's hair and you have a new home warranty.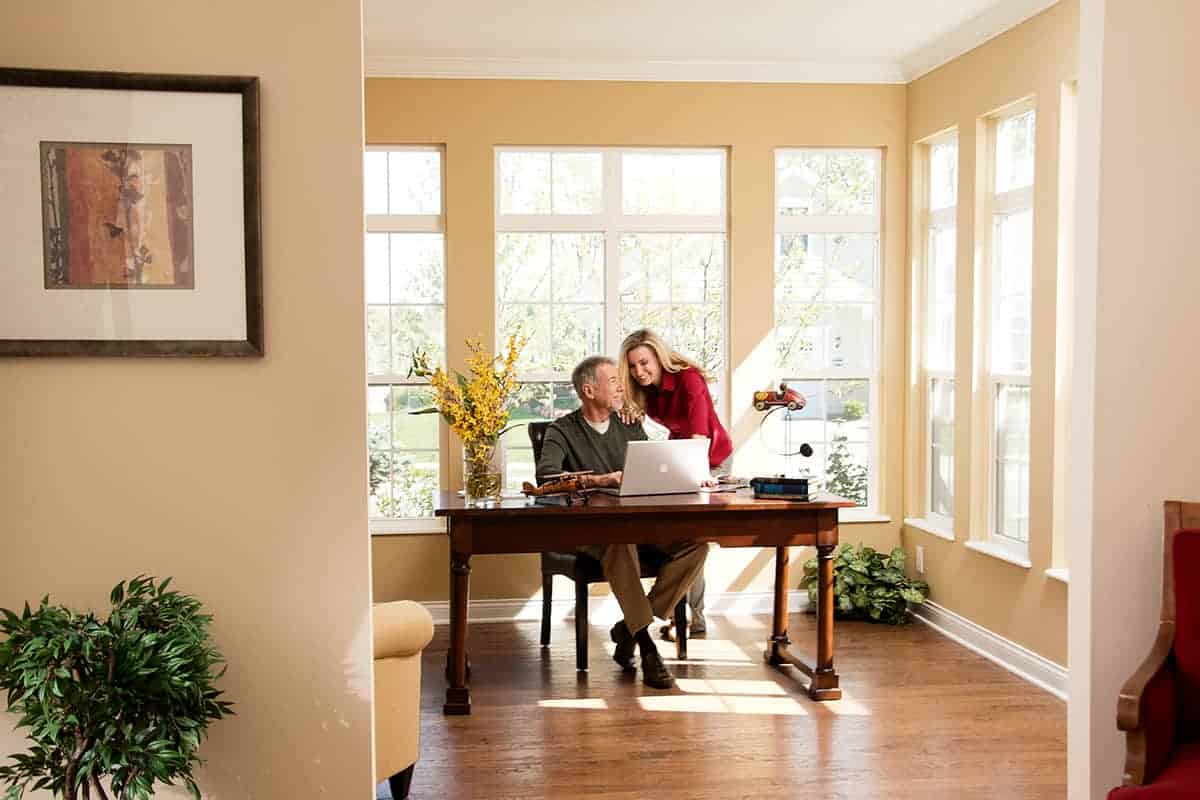 #15: We Respect YOUR Budget
We are mindful of financial decisions which align with retirement and our homes are priced to capture those looking to spend between $250,000 and $500,000.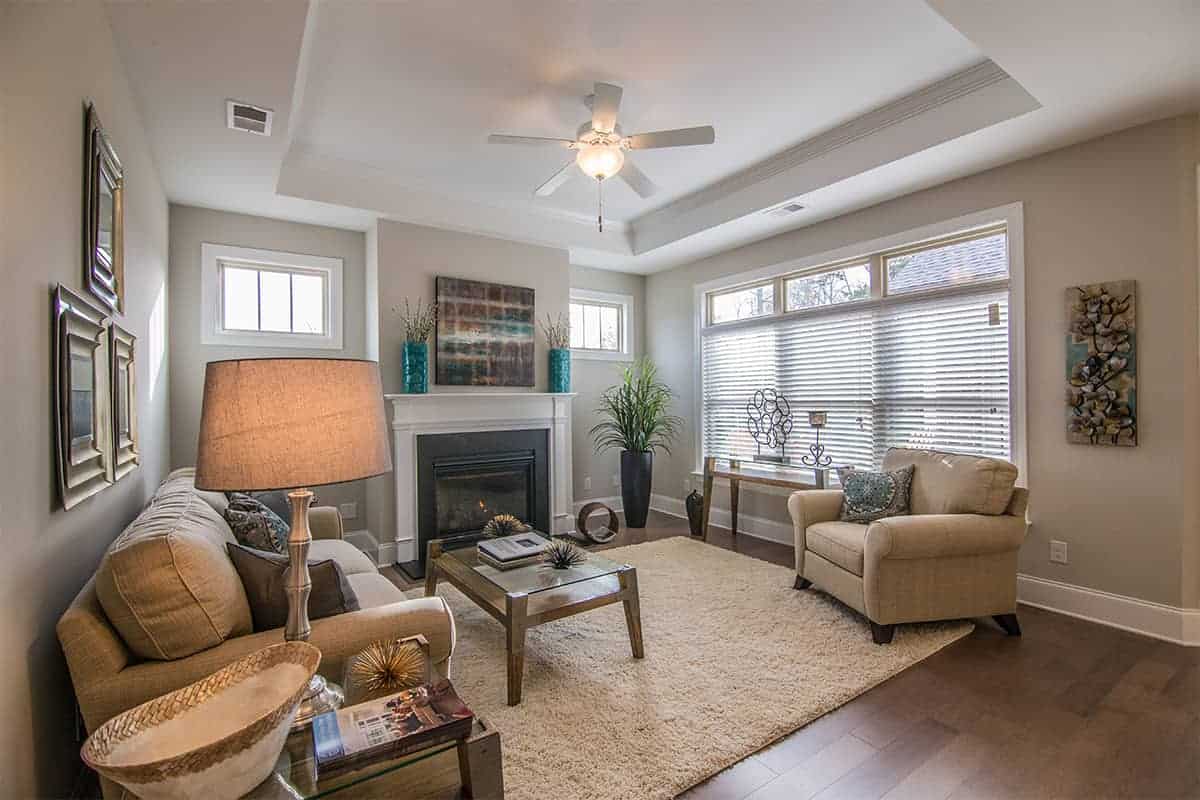 #16: The Portico Floor Planaging in Place
Sometimes Practicality Just Makes a lot of Sense. The Portico, our most popular plan, is maybe the best-designed home in American under 2,000 square feet.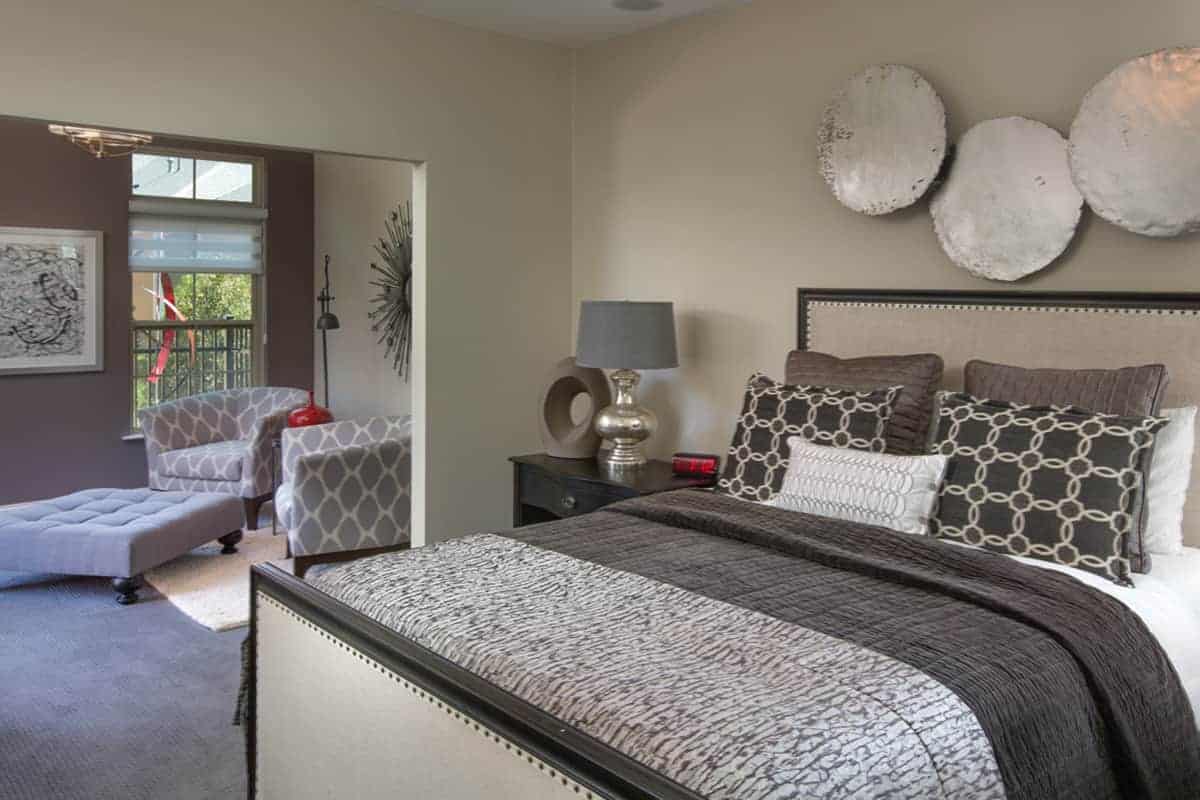 #17: You Like Saving 10% on Monthly Utility Bills
We use Zip System exterior sheathing for your home's building envelope. What does that mean for you? Less air leakage, water resistance and, best of all, 10% savings on your monthly utility bill (based on your current home's utilities).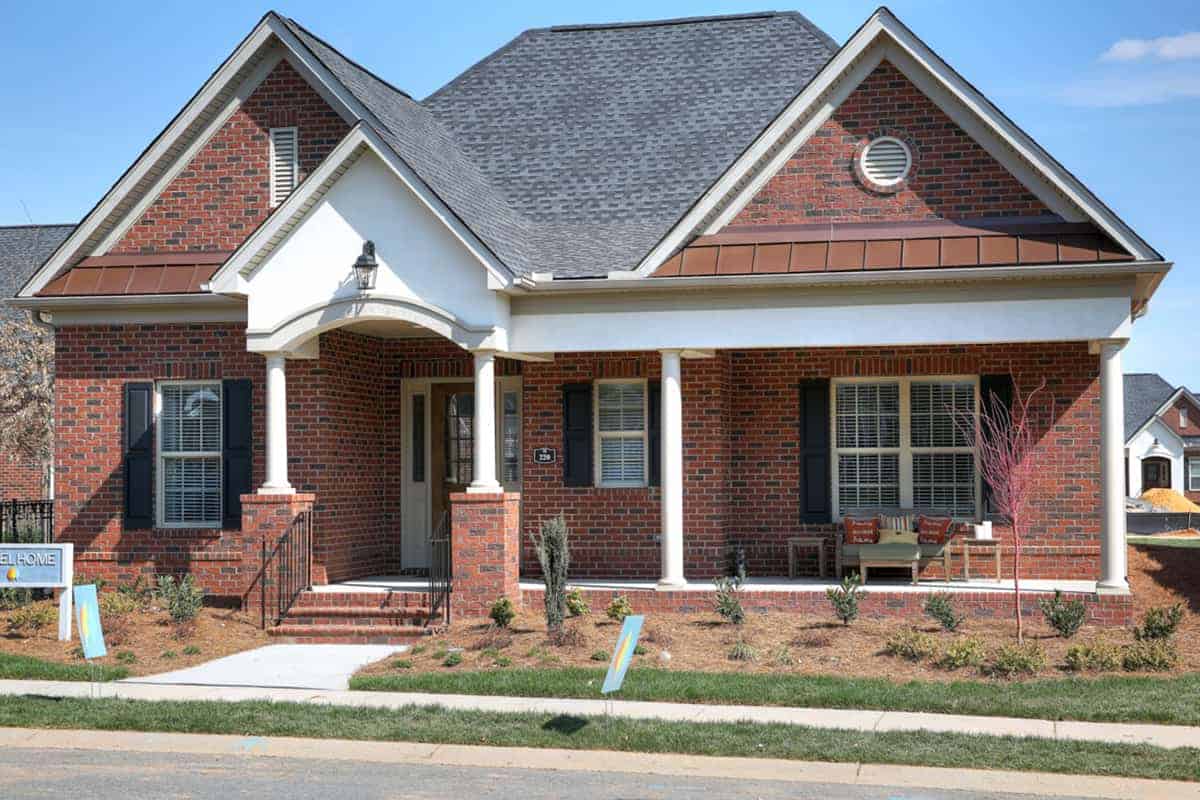 #18: The Vita Floor Plan
An Impressive Foyer to Greet Your Arrival; and a Great Room Which Shouts, "You Have Arrived." Oh, and this home has two Master Suites. Not all love birds sleep in the same bed!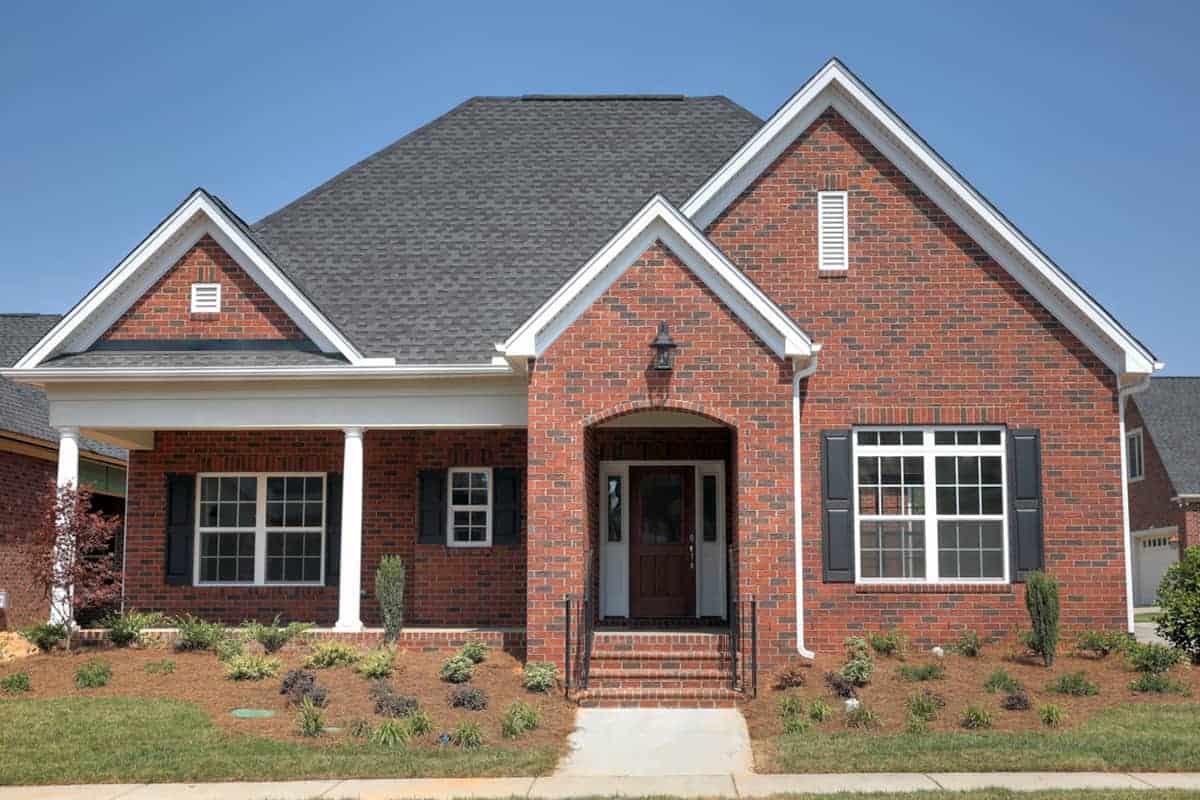 #19: All-Brick Exteriors. First Class. All the Way Around
Brick is classic and timeless. It's not a fashion statement and it never goes out of style. Just like a classic tuxedo, our home designs are meant for lasting beauty.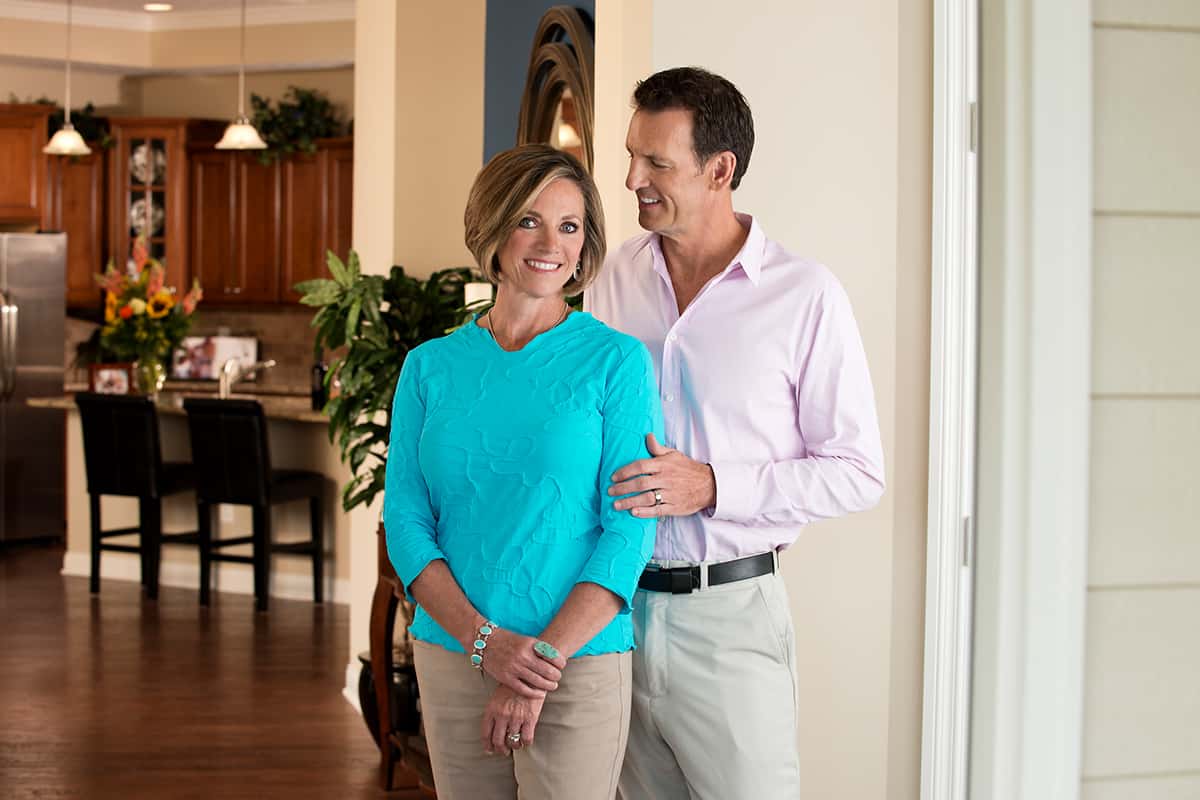 #20: Our Existing Customers Love Their New Homes
With a 90% recommendation rate, we know that we have satisfied customers.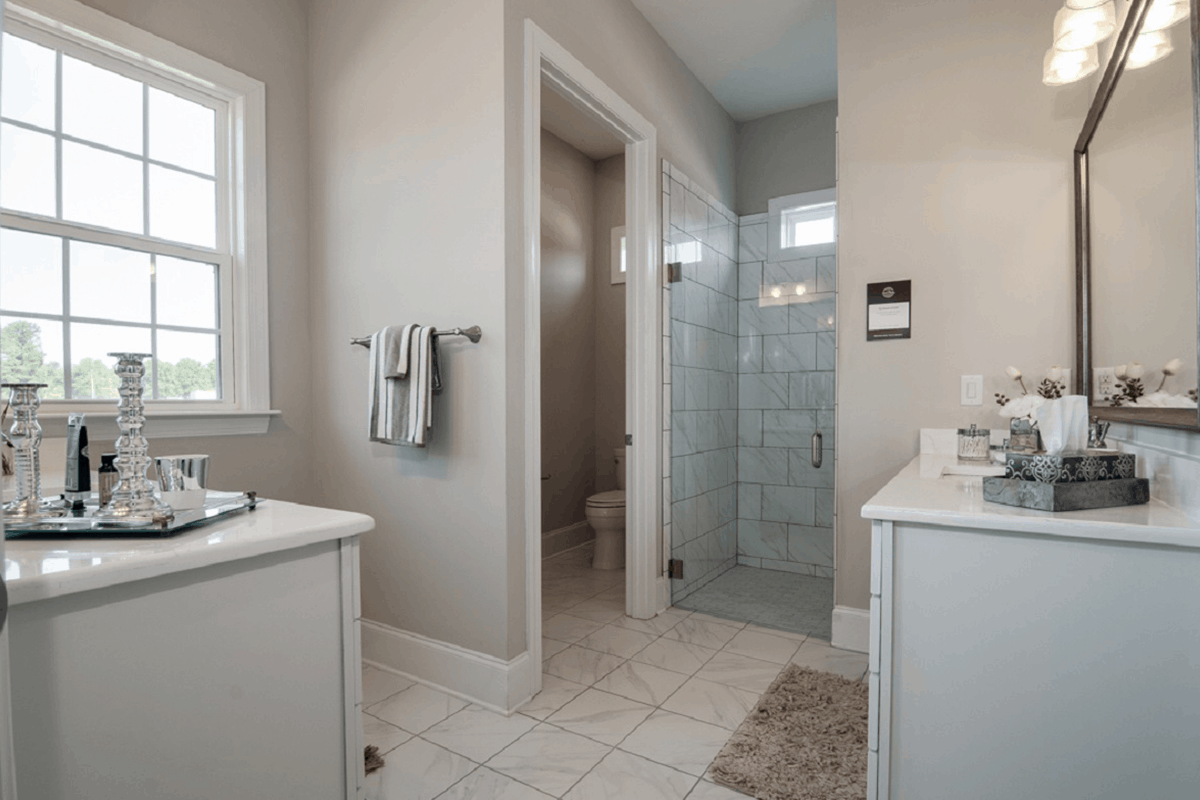 #21: Universal Design Features
Zero-entry front door, wider doorways, zero-entry showers, level door handles, open floor plans and all rooms on the main level make aging in place - a primary benefit to universal design - a smart trend.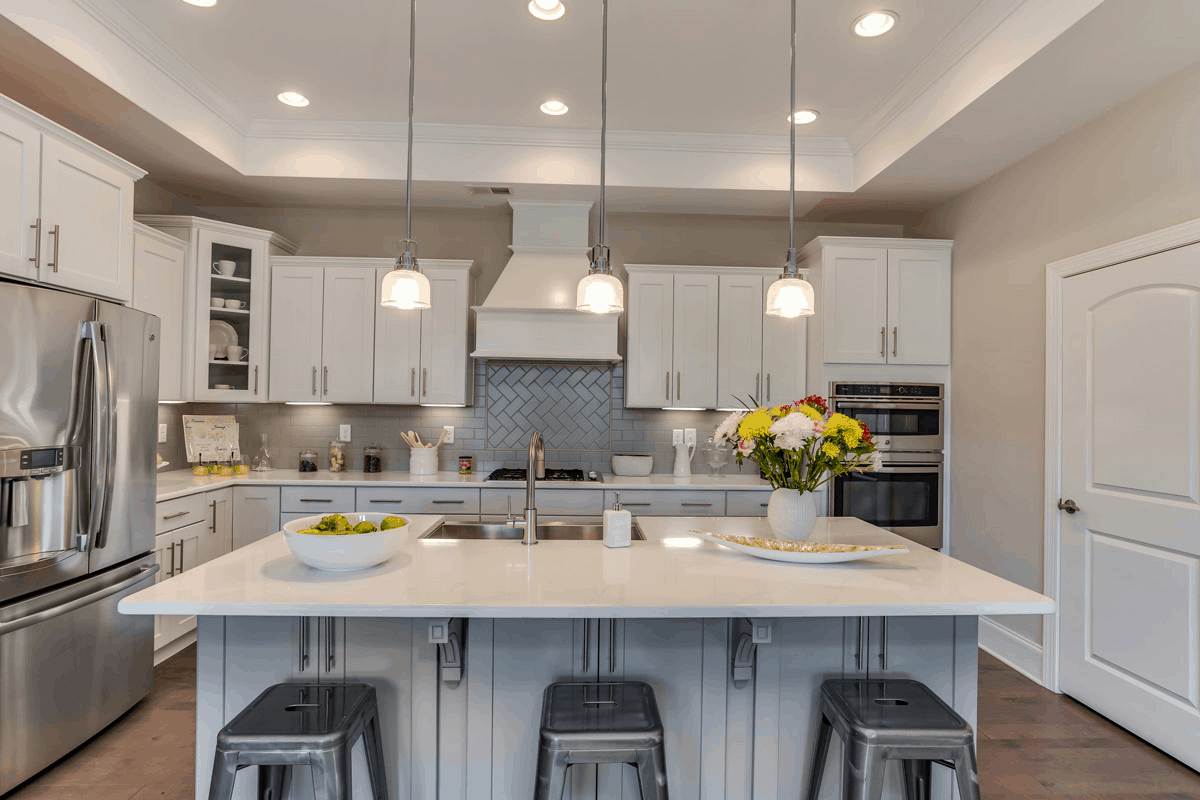 #22: A Gourmet Kitchen
You deserve your dream kitchen with ith spacious island, skyline cabinets with soft-close technology, glass accents, decorative shroud, double ovens and cooktop – the Perfect Place to Entertain.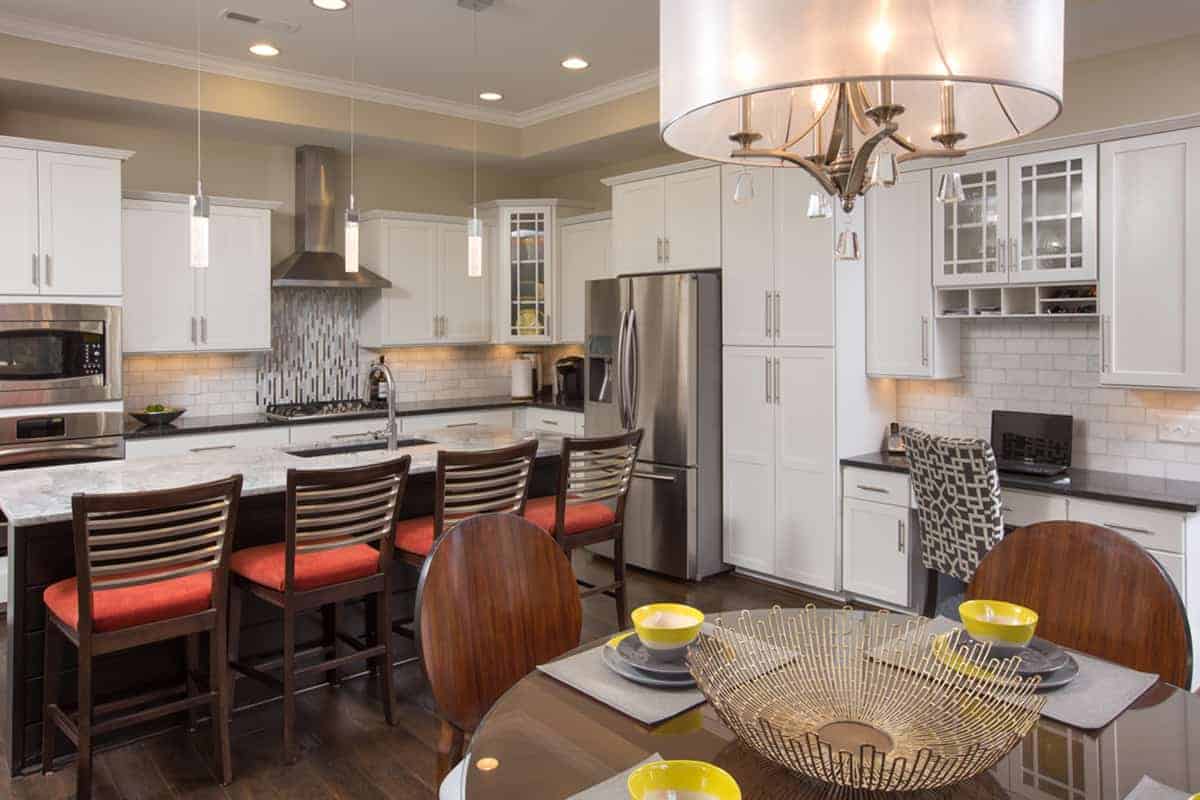 #23: Stainless-Steel Appliances
Enjoy cooking with brand new, state of the art, efficient appliances by GE - all in stainless steel.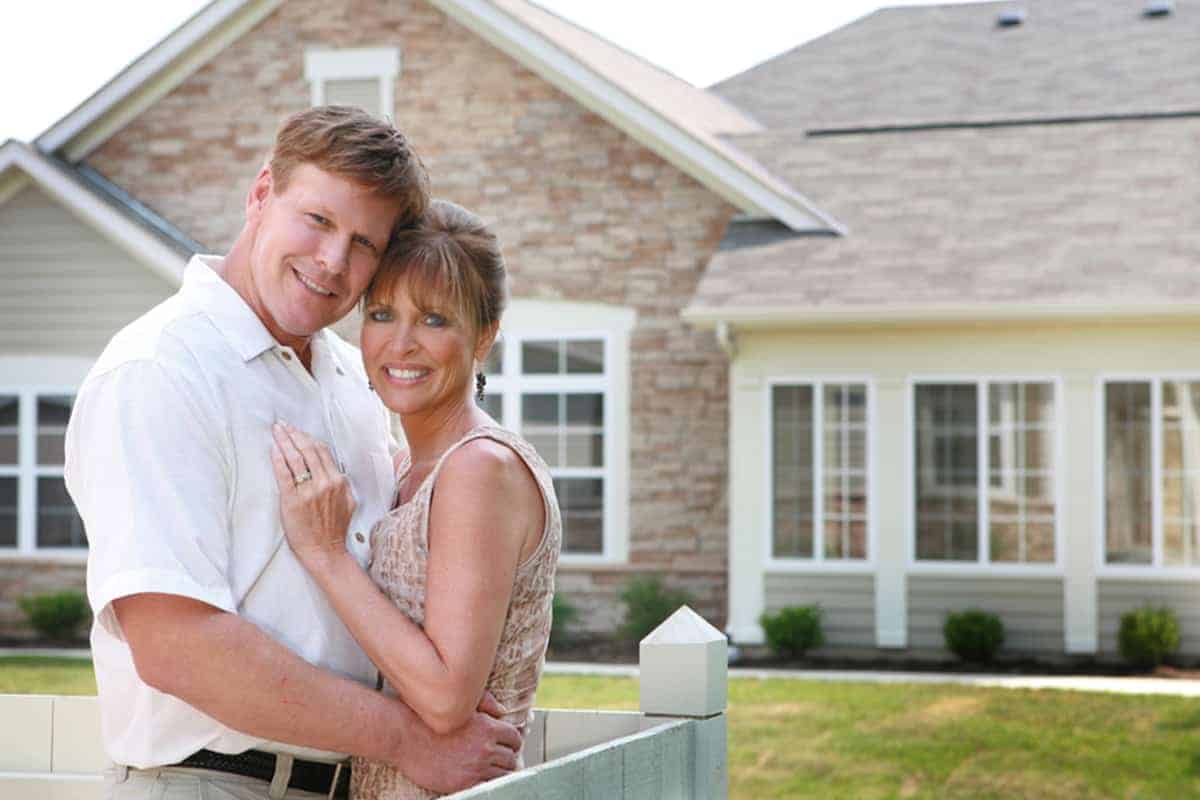 #24: Home Prices Which Hold Their Values
Studies show that homes governed by a property owner's association hold their values better than ones without. Plus, we build quaint neighborhoods which means, down the road, you won't be competing against your neighbors for resale value.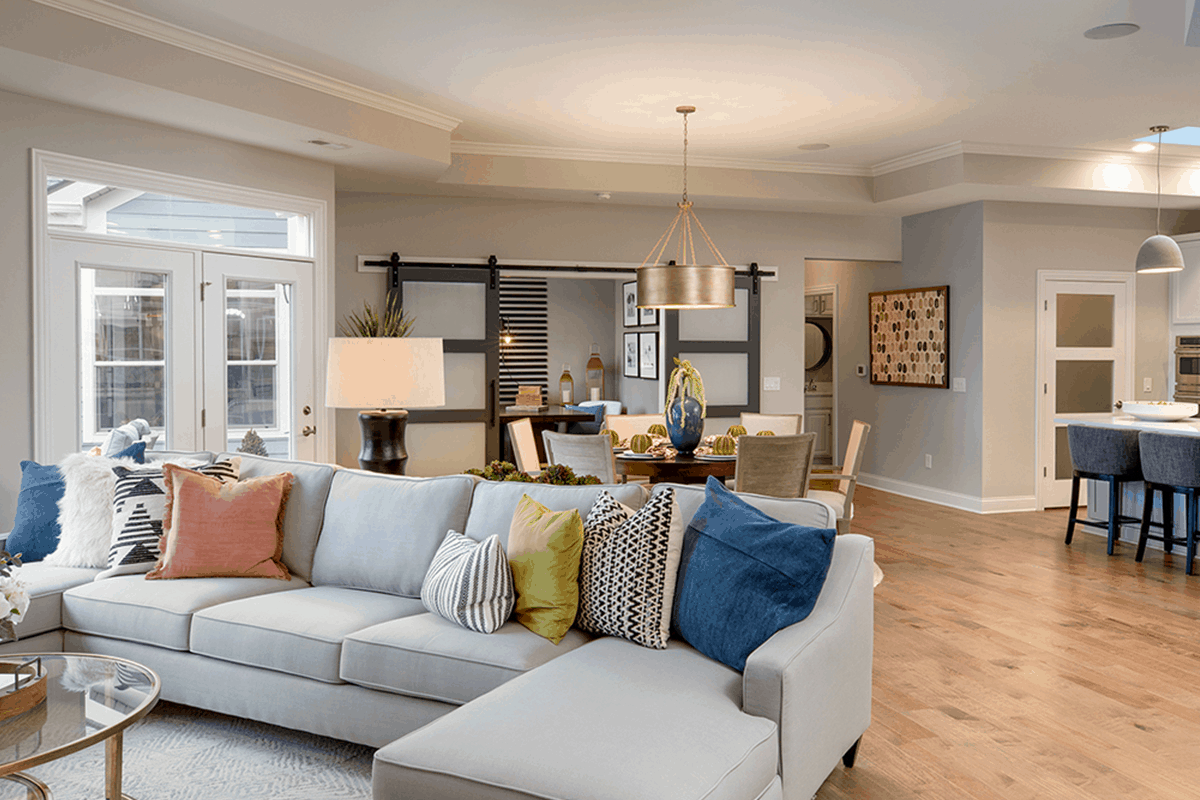 #25: The Promenade Floor Plan
Who Said Anything About Downsizing? It's more about the design, layout and efficiency than the square footage.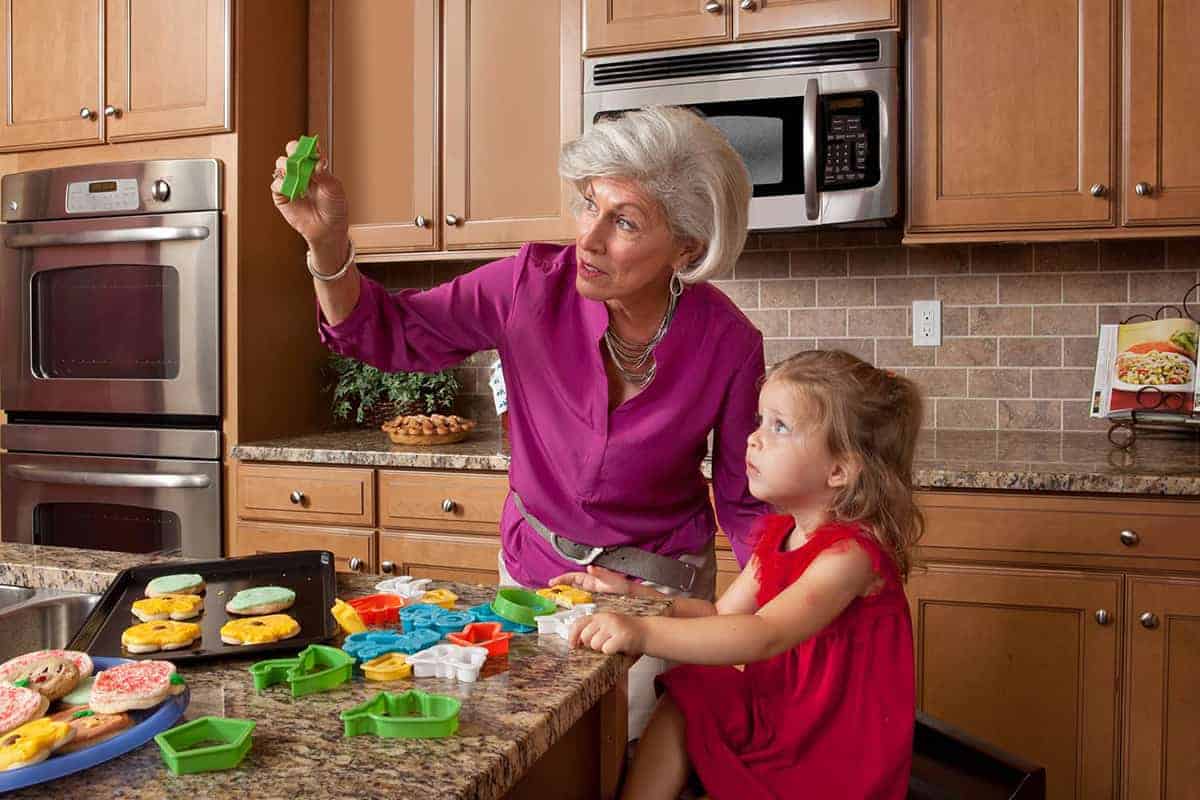 #26: Forget Anything at the Store? Don't Worry
You Can be at the Store and Back in Less Than 10 Minutes.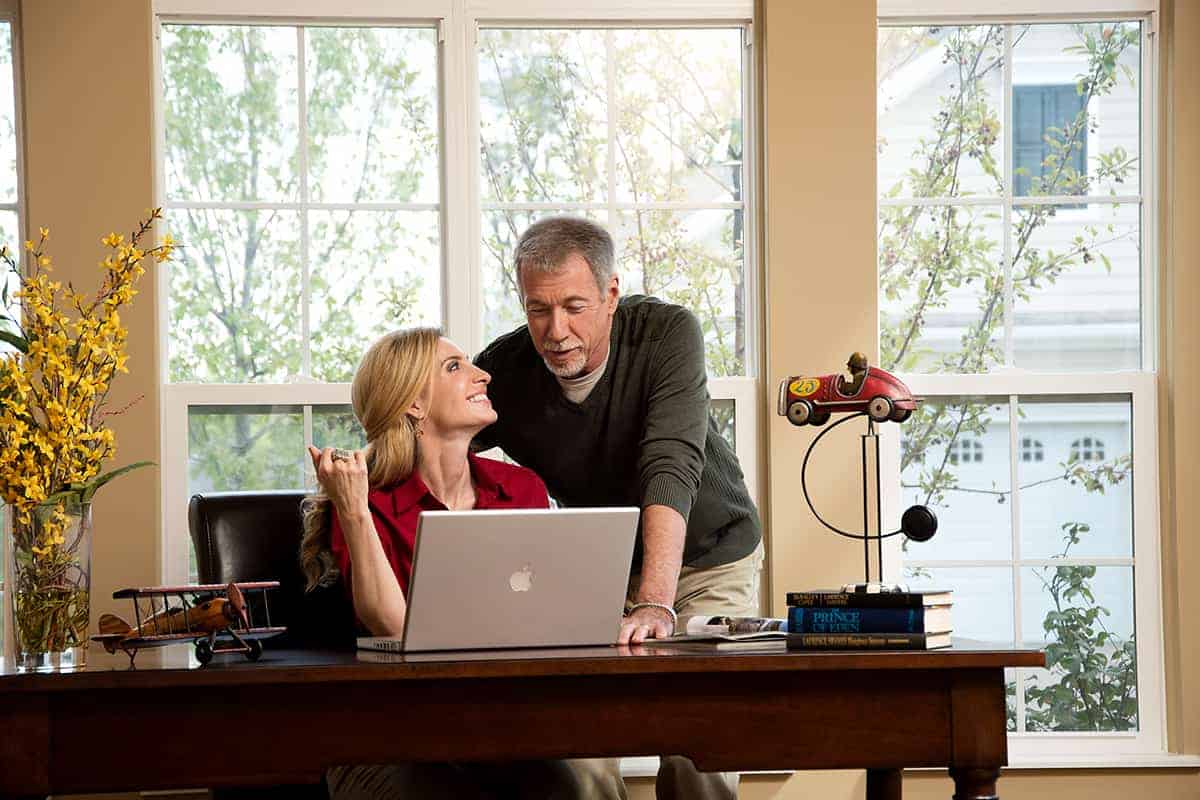 #27: The HECM Loan Program
Live Mortgage Free with Only 55% Down. The Home Equity Conversion Mortgage is a way for those 62 and older to purchase a home with a one-time payment of about $175,000 and have no monthly mortgagae payments for as long as you live in the home.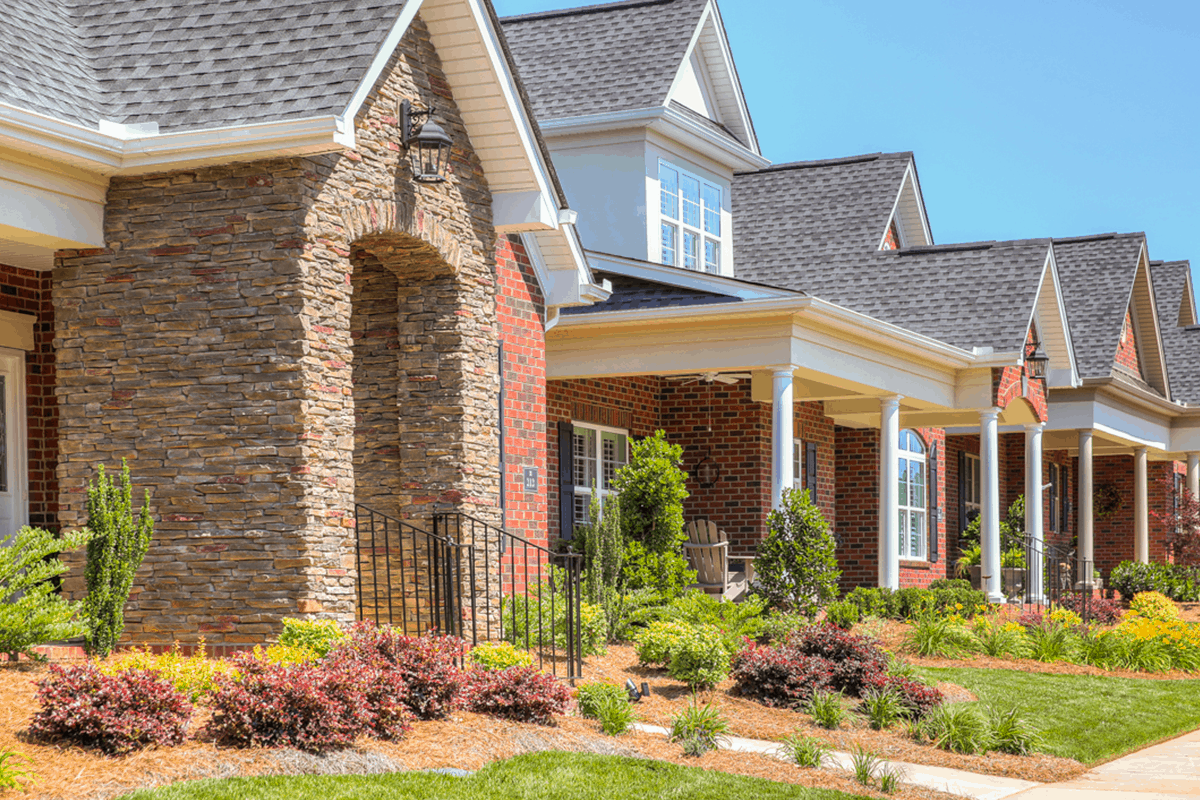 #28: Warranty
Buy a new home and you'll be protected by a warranty for years to come (limitations apply). Plus, extended manufacturer's warranties continue for many, many years after closing.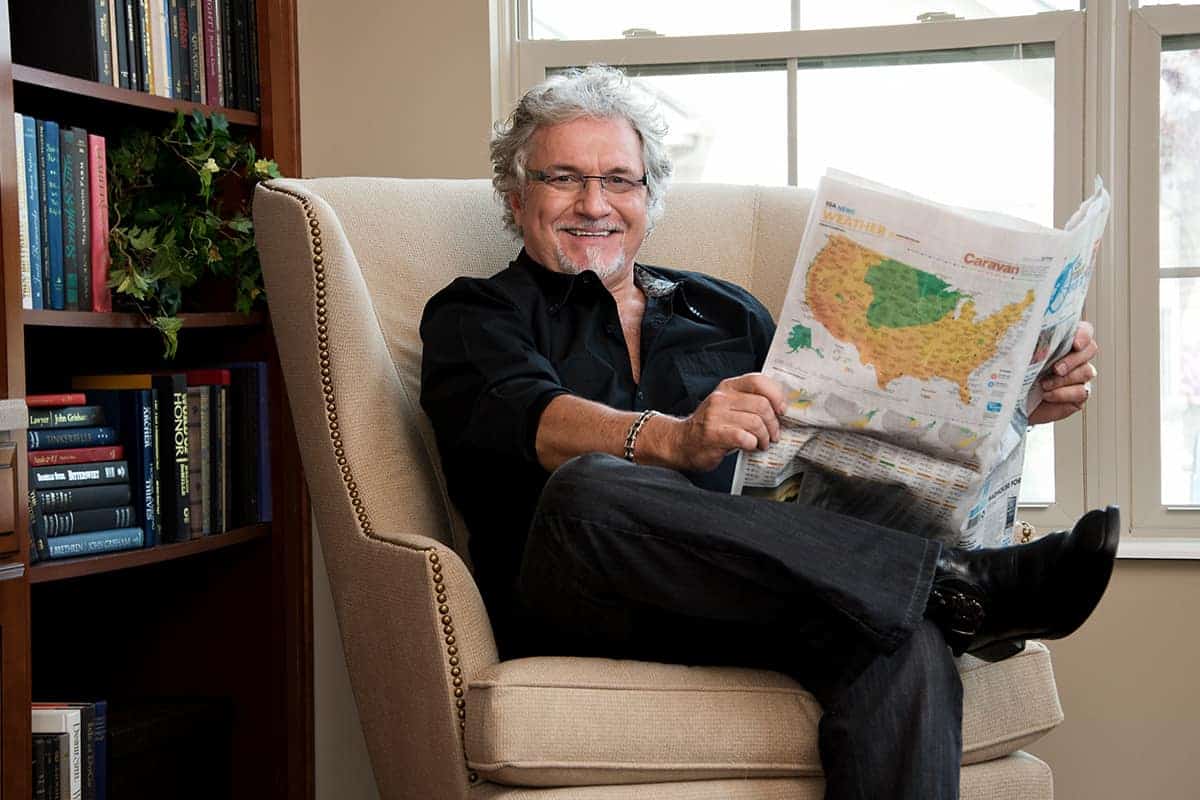 #29: No More Home Repairs
Last year, homeowners spent $90,000,000 more on repairs and maintenance than owners of newly-built homes.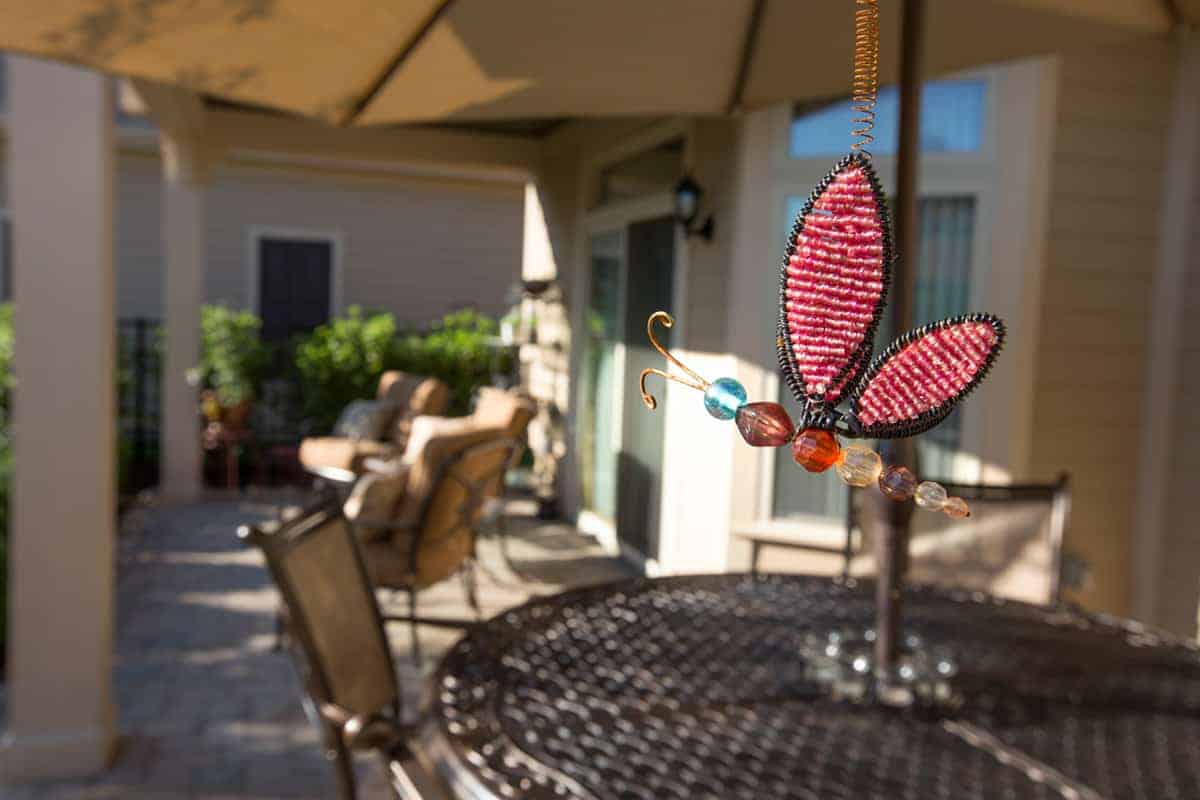 #30: Used Homes Cost More Than You Think
Do the math: Is your home energy efficient? Does it have the latest technology? Do your windows whistle when the wind blows? Do your wood floors squeak?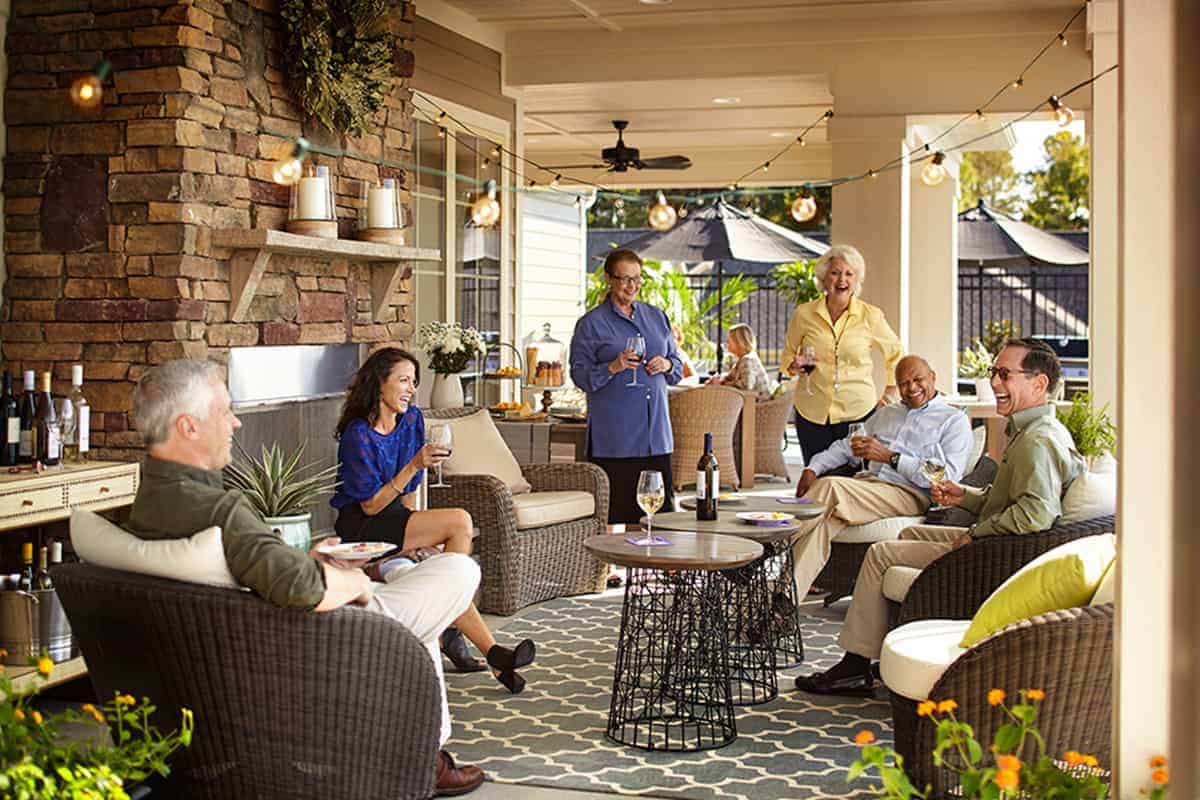 #31: You Now Own an Entertainer's Home
Owners of new home are more likely to host a Football Party/Easter Brunch/Backyard BBQ/Shower for Granddaughter/Christmas Party/Bridge Club/Thanksgiving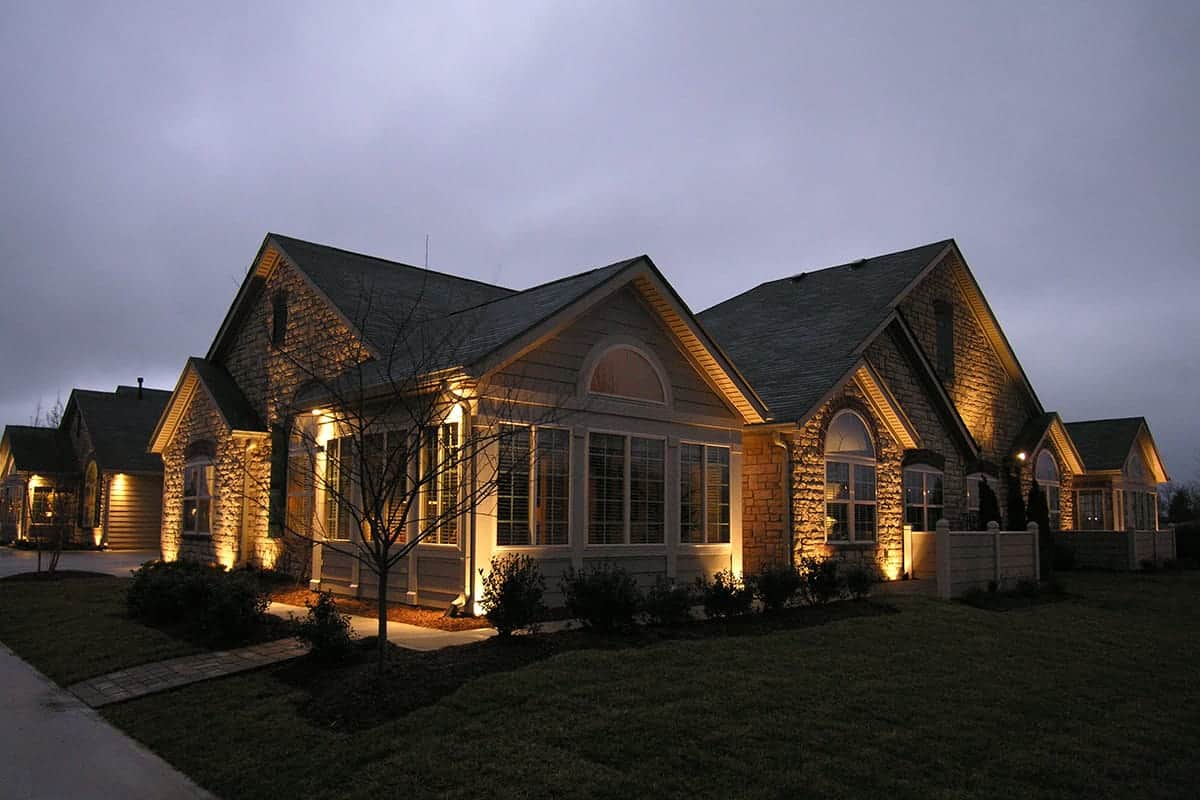 #32: You Want the Best Deal
Many of our homes sell before we begin start construction activities. Those who purchase early save the most money. Be the first to learn about our up and coming communities.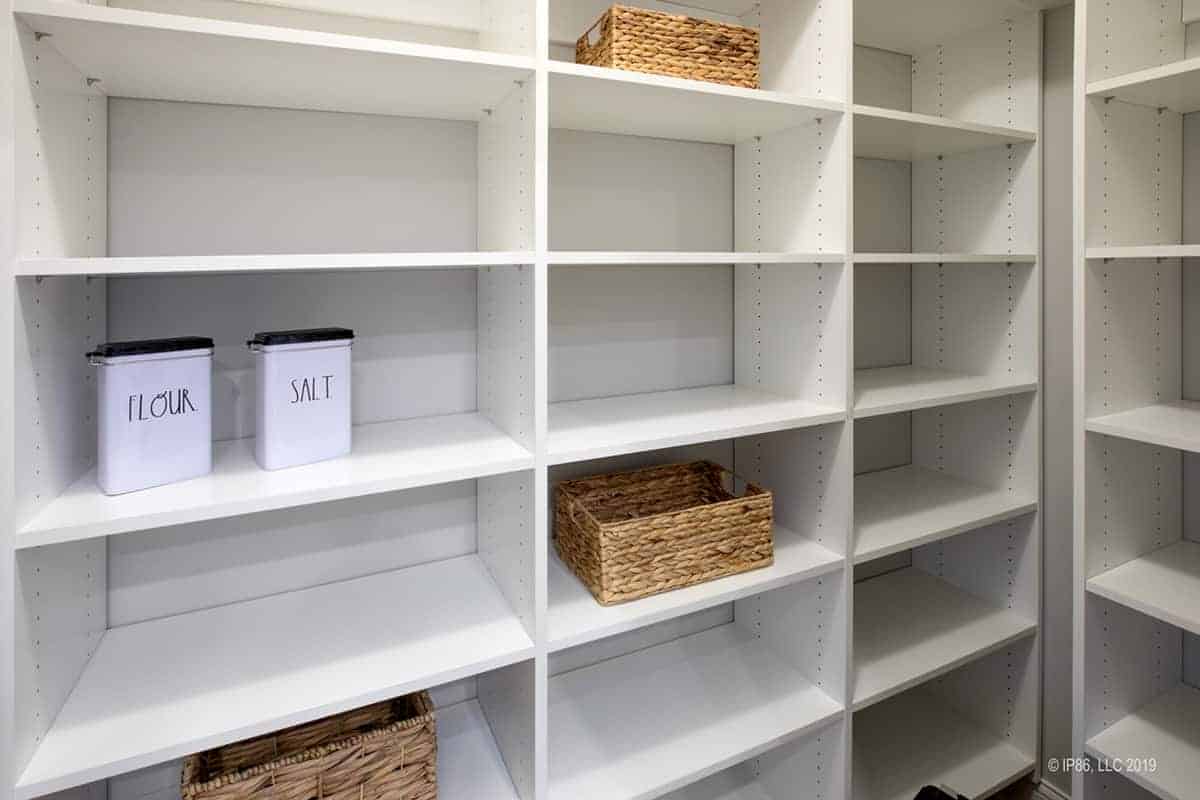 #33: Storage Space
We know you've spent a lifetime accumulating stuff and, as such, Each of our plans is designed to maximize storage. Oversized garages and well-located storage throughout the home provide room for keepsakes that don't end up at Goodwill.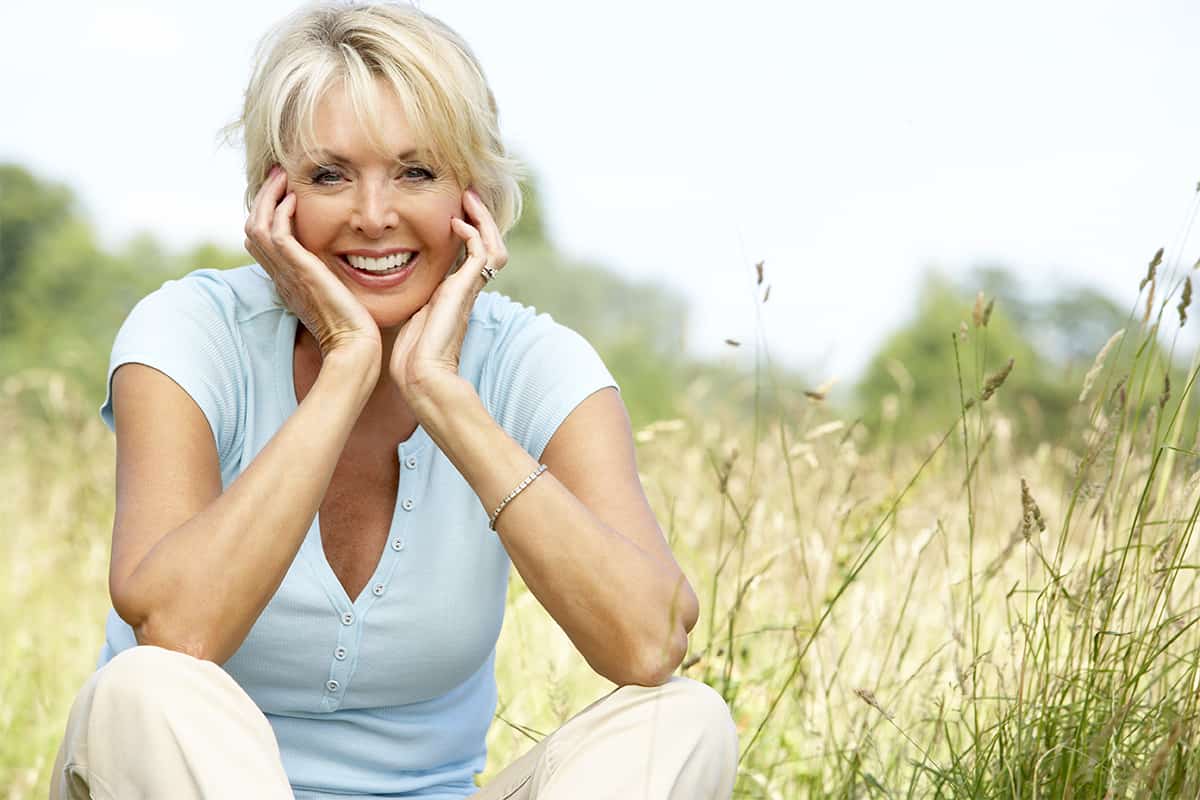 #34: Change is Good
Embrace it! There are many people, just like you, who have taken that step. Once you are settled you'll only wish you had done it sooner! Your pain - the pain of climbing stairs or mowing the lawn - won't stop until you make a change.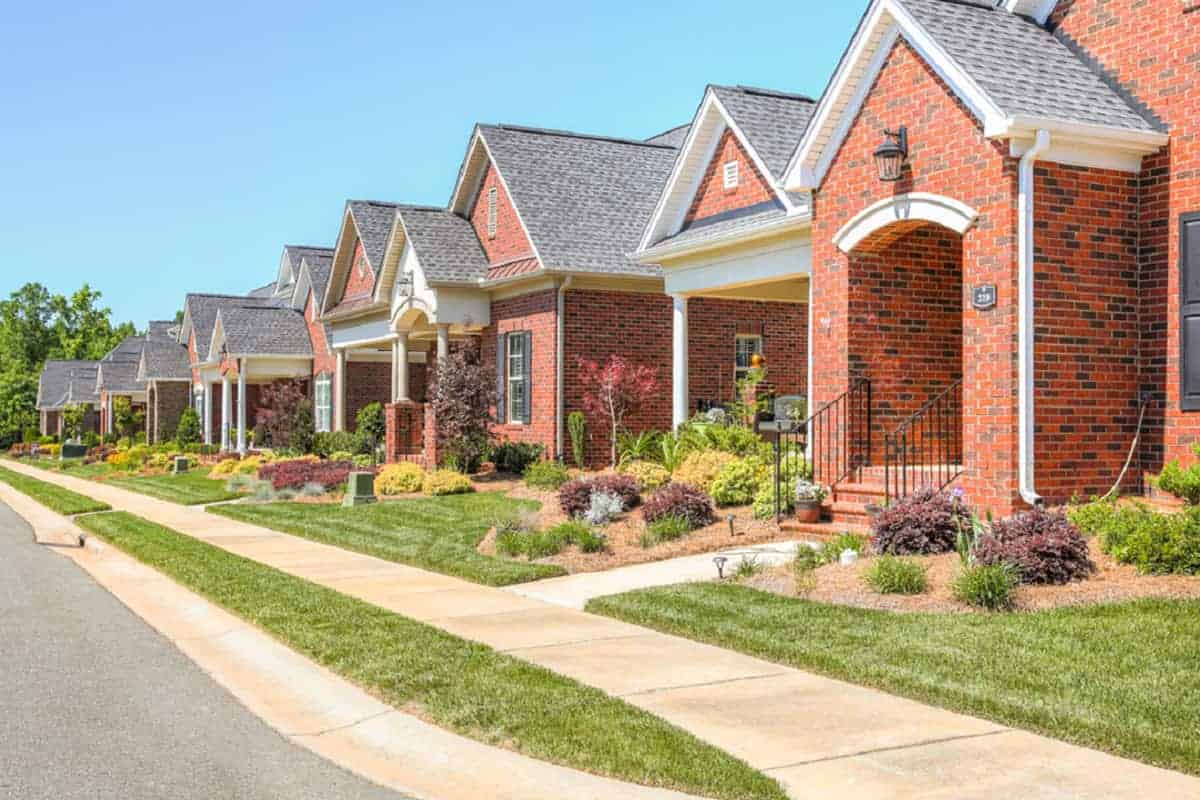 #35: Lower Taxes
The State of South Carolina has some of the lowest taxes in the Country! Couple that with great weather and a centralized location, what's not to love?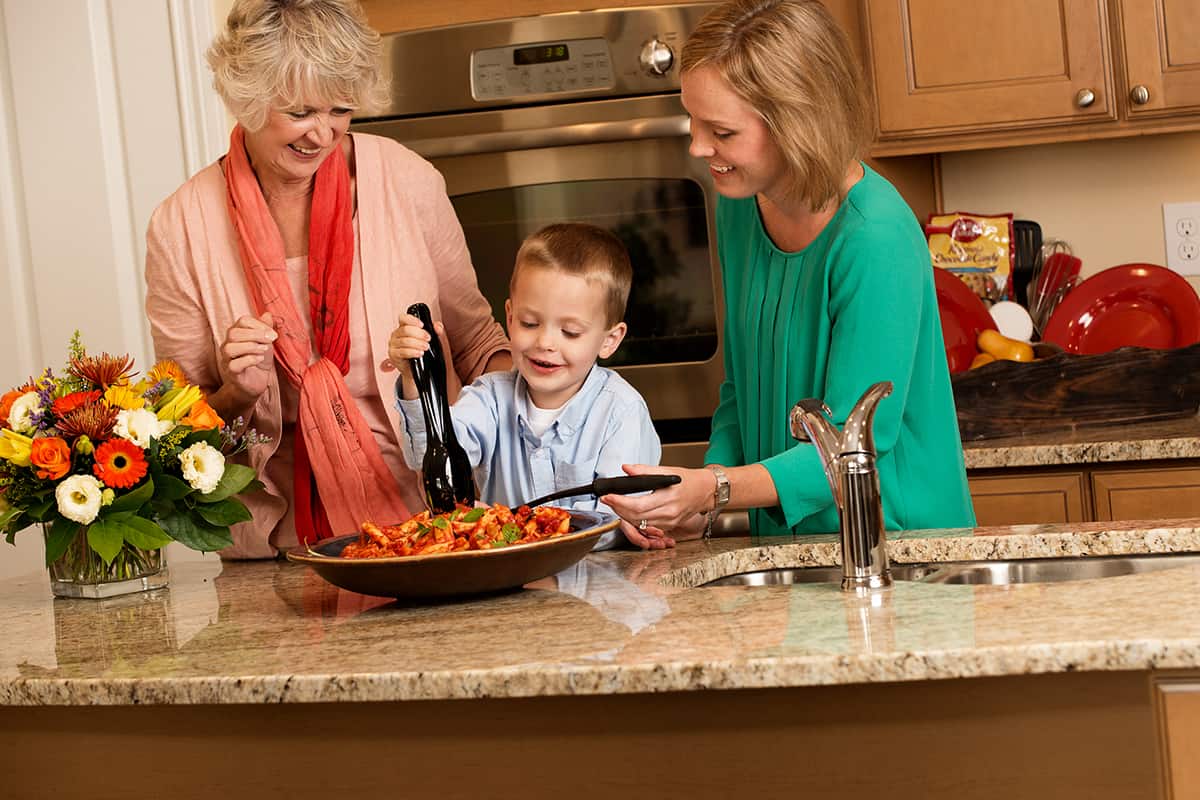 #36: You're a trailing parent
You want to be closer to your children and grandchildren. We see an ever-growing number of buyers who move, sometimes cross country, to be near their families who moved away years ago.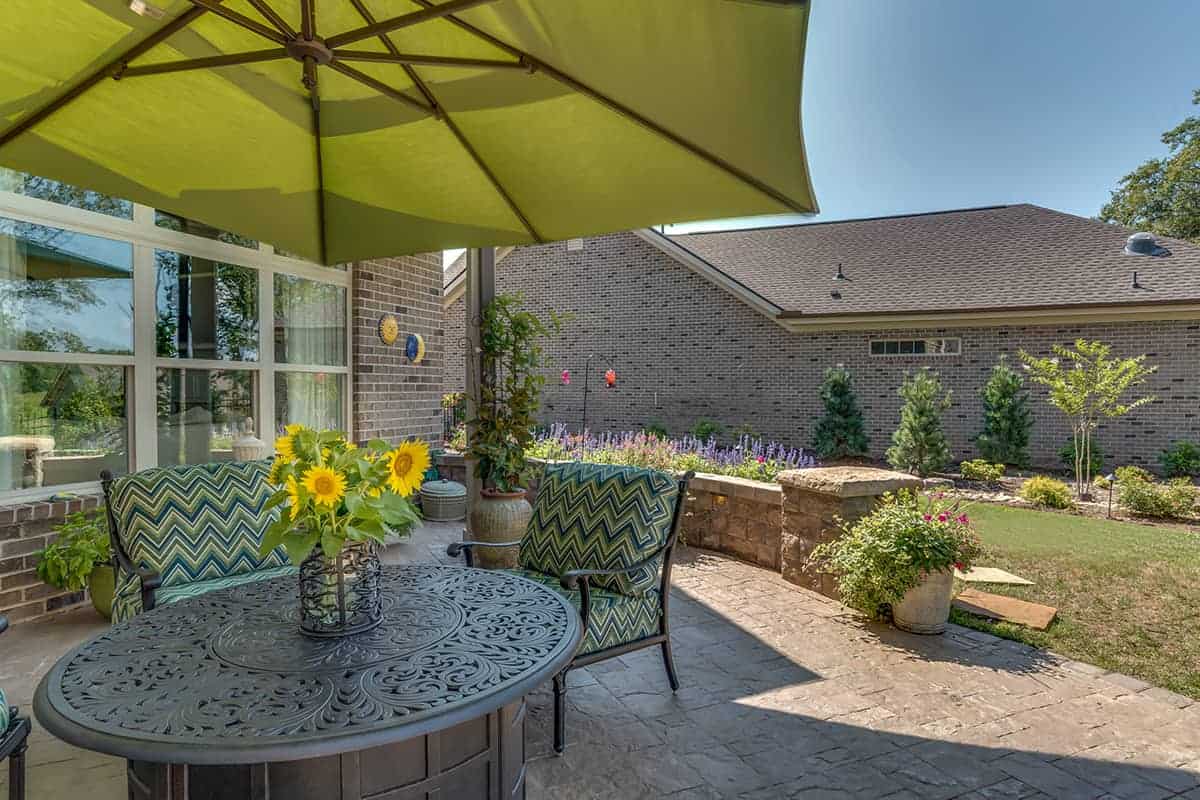 #37: Sunny Spaces, Inside and Out
Greenville County has about 221 sunny days each year, and you need a home that will "let the sunshine, let the sunshine in."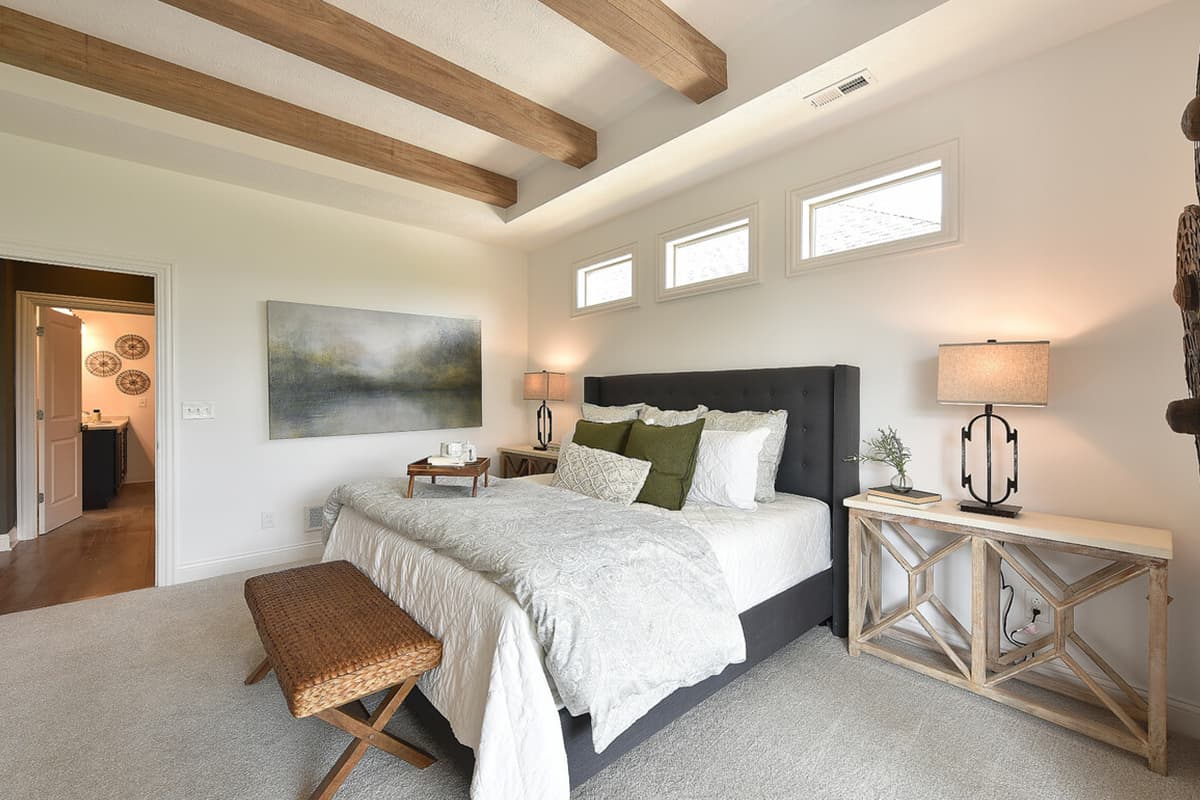 #38: You're Eagerly Embracing the Future
After all, who wants a home that looks way too "lived in"? You deserve a home designed just for you.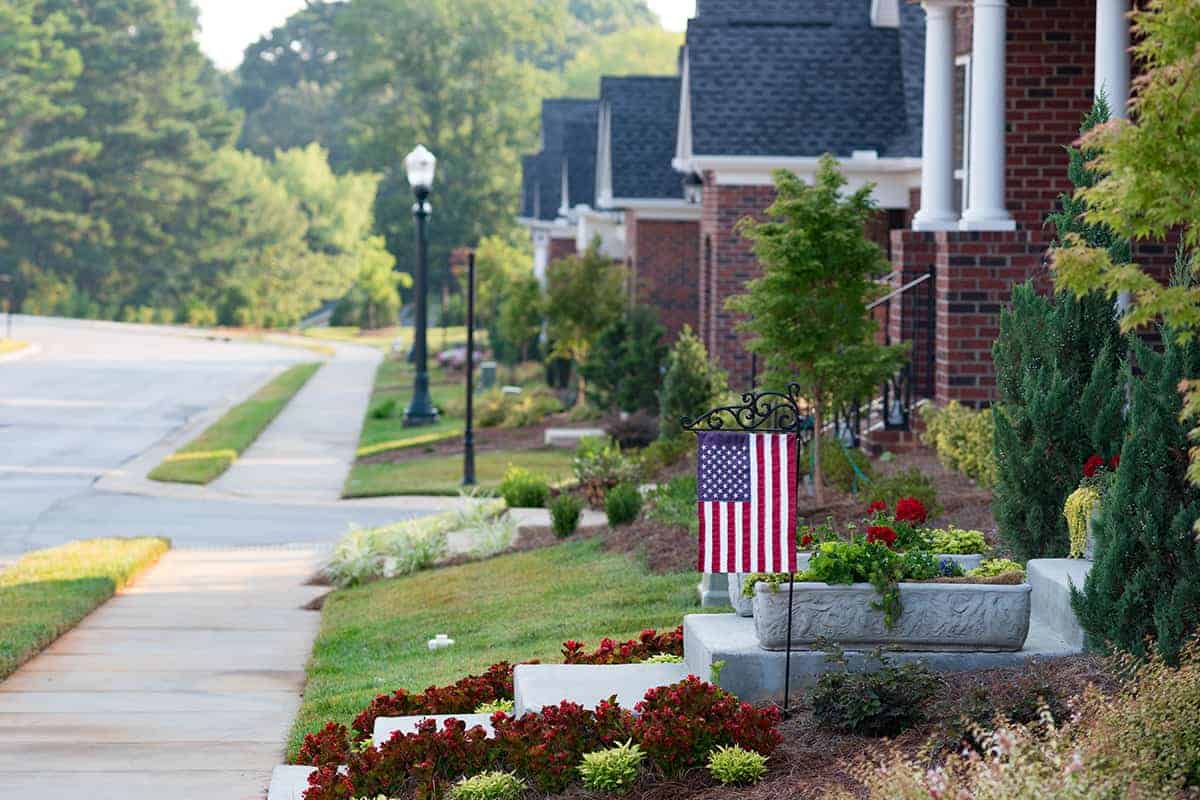 #39: Townhomes are so 2005
Our homes are not only maintenance-free but they are completely detached from one another. As more and more builders move to attached housing, we believe the future lies in designing quality, well-priced, single-family homes.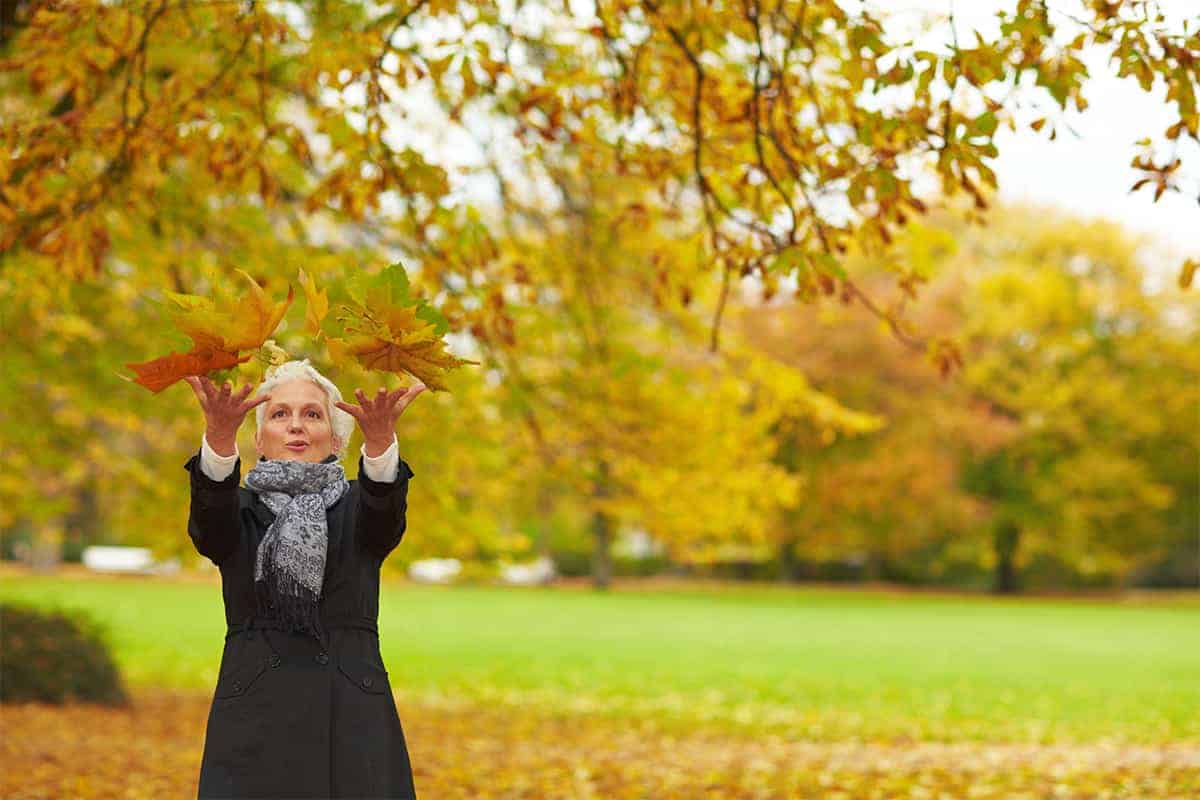 #40: It's Time for Your Mower to Retire
They've served you well over decades of home maintenance -and they've earned some time off.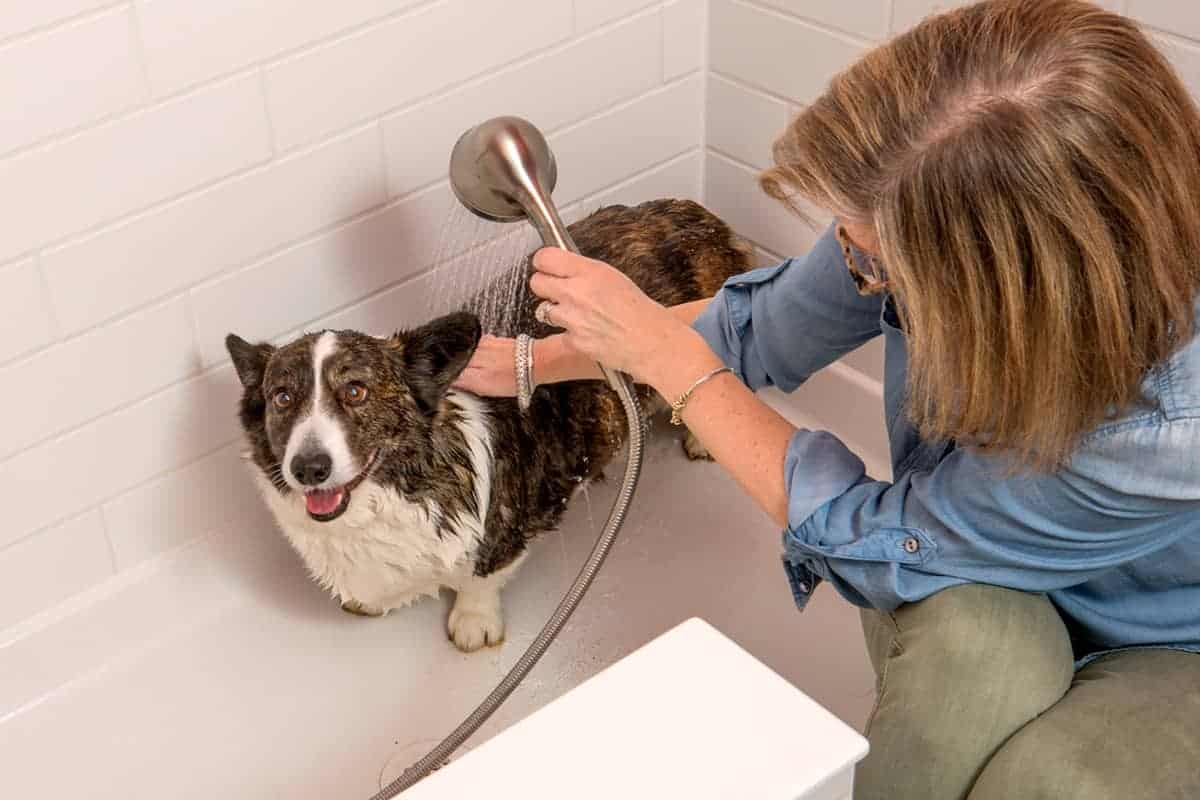 #41: Don't Forget about Your Four-legged Pets!
They love our homes, too. Each of our homes has an enclosed, private outdoor courtyard - perfect for your pooch.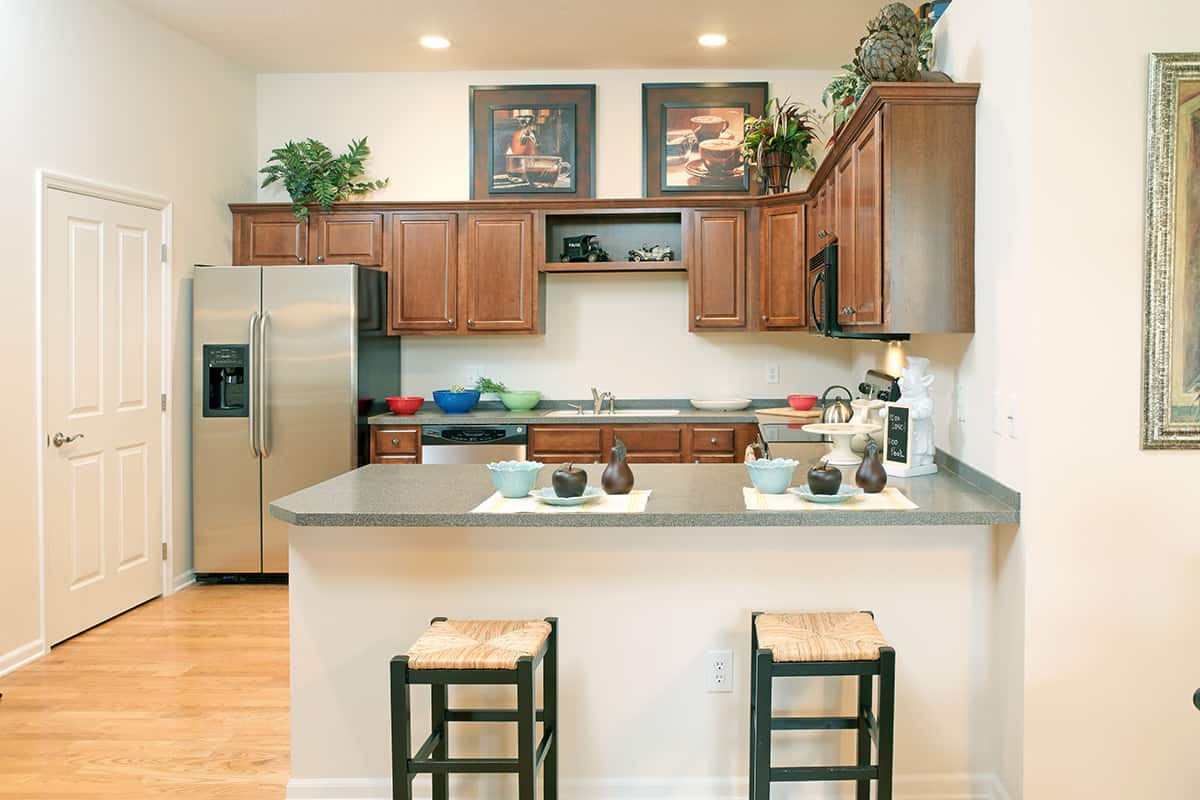 #42: Have You Had Work Done?
Used homes, the more they age, require more and more work. That puts a drain on savings and, more importantly, your time.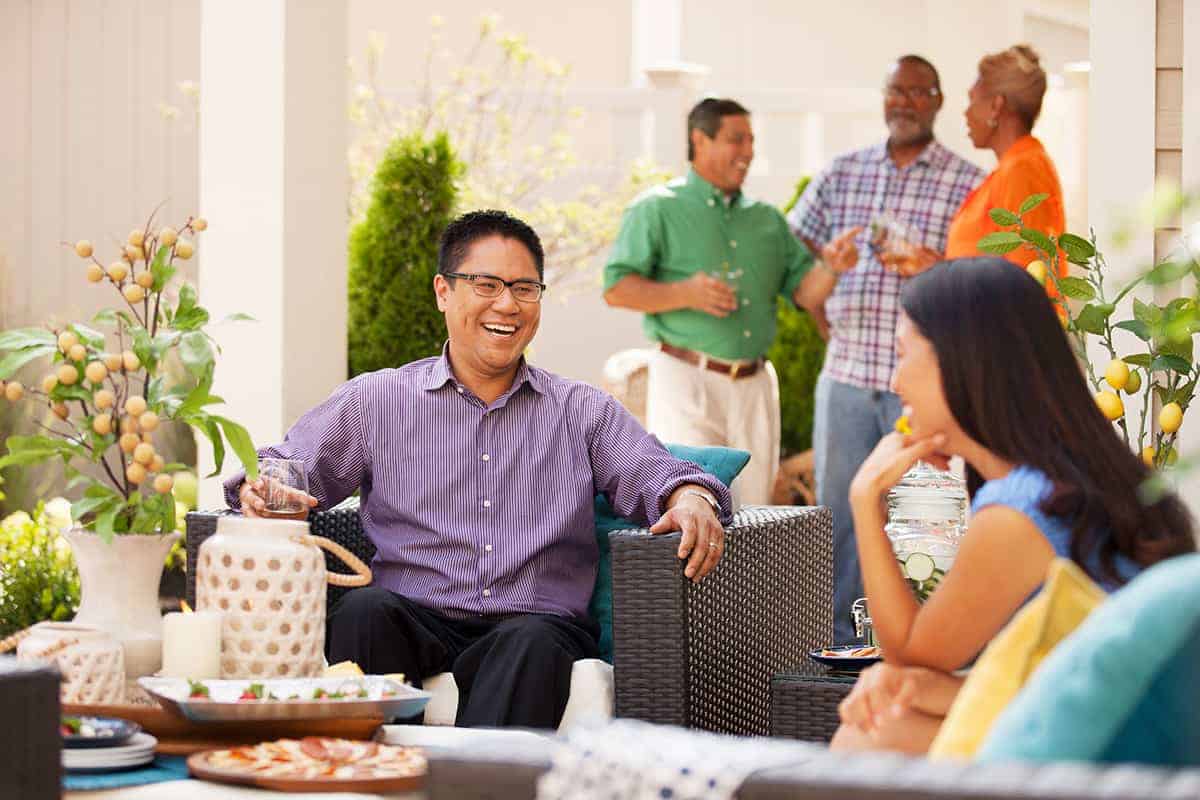 #43: Making New Friends
Hello, my name is … Imagine living in a communty where eveybody knows your name. No nametages are needed in a quaint NewStyle Community. Your social network is right outside your front door.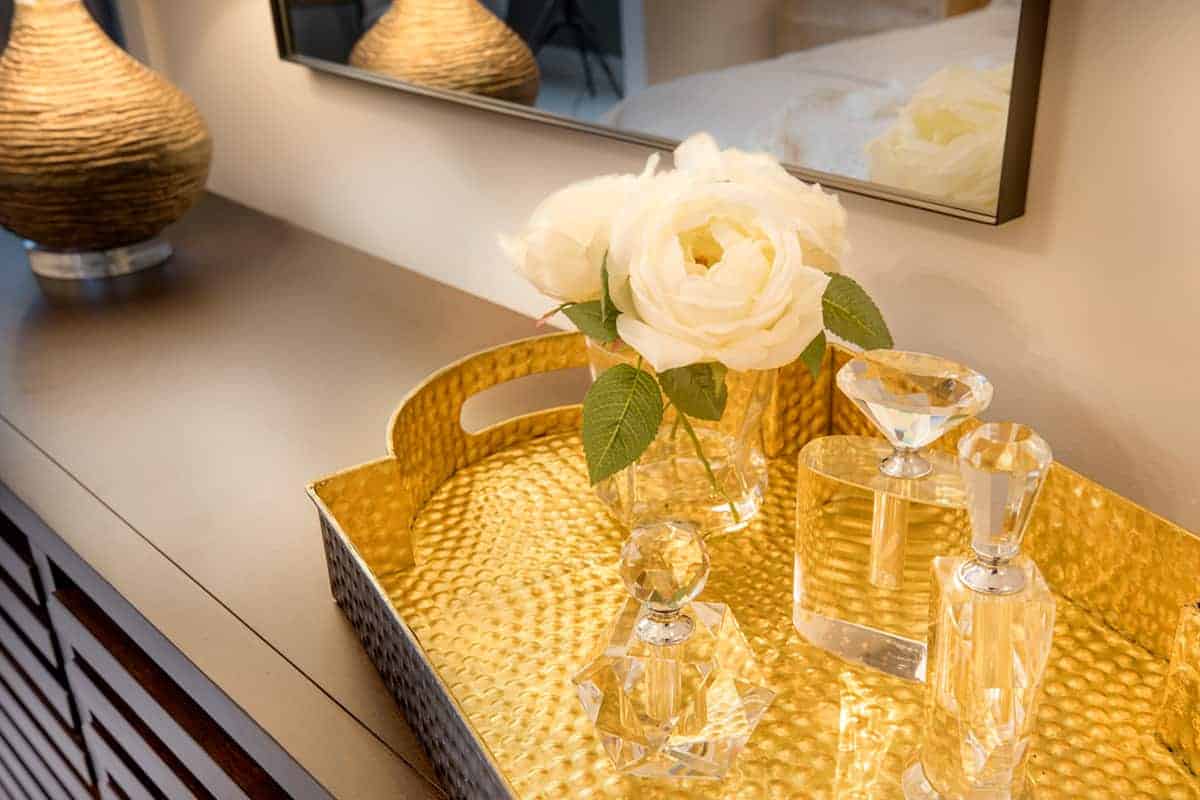 #44: You Have an Eye for Detail
And our homes have lots of detail. From long-lasting shingles to color-coordinated trim and accent, full-brick exteriors, quality landscape packages, crown molding, zero-entry showers and gas log fireplaces, the products featured in our homes are teeming with detail.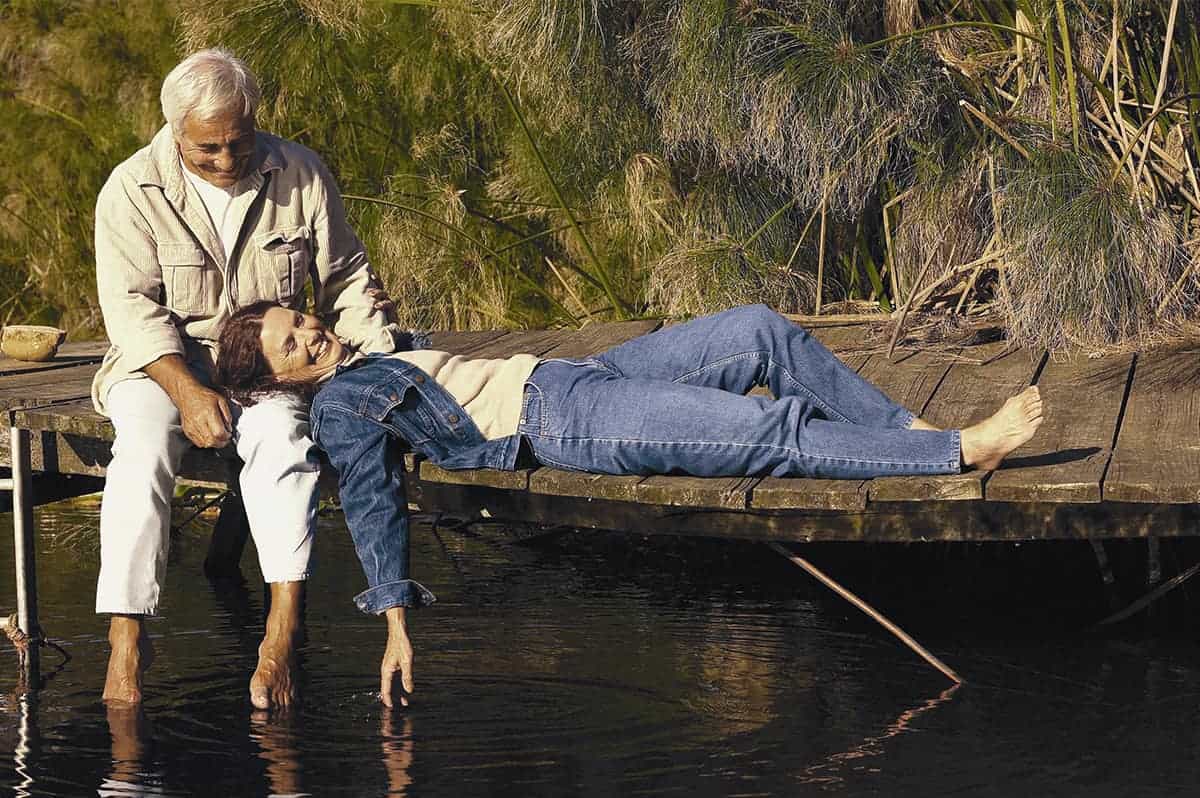 #45: Living near Greenville
When Outside magazine went looking for America's best places to be healthy, it ranked Greenville No. 2. Go, Greenville!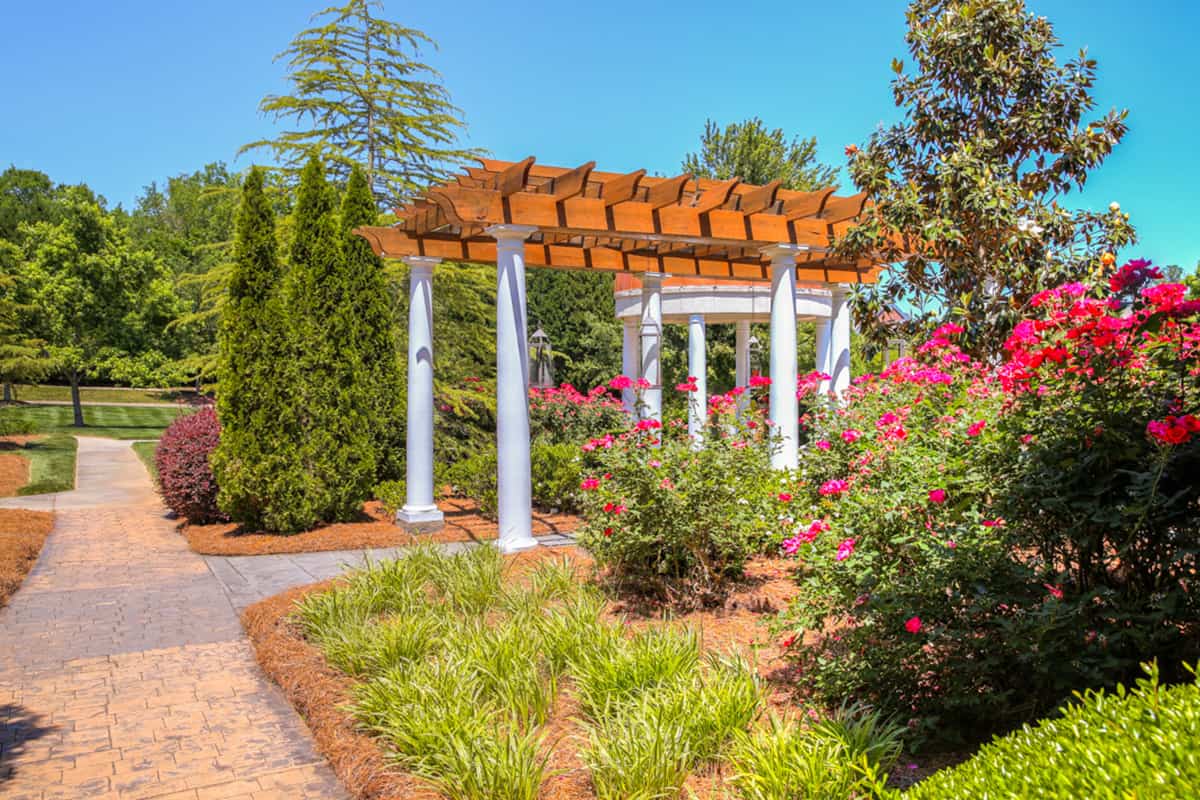 #46: Great Streetscapes and Architecture
You'll be so proud every time you pull into the community entrance when it shouts, "You have arrived." Nobody can compete with our architecture.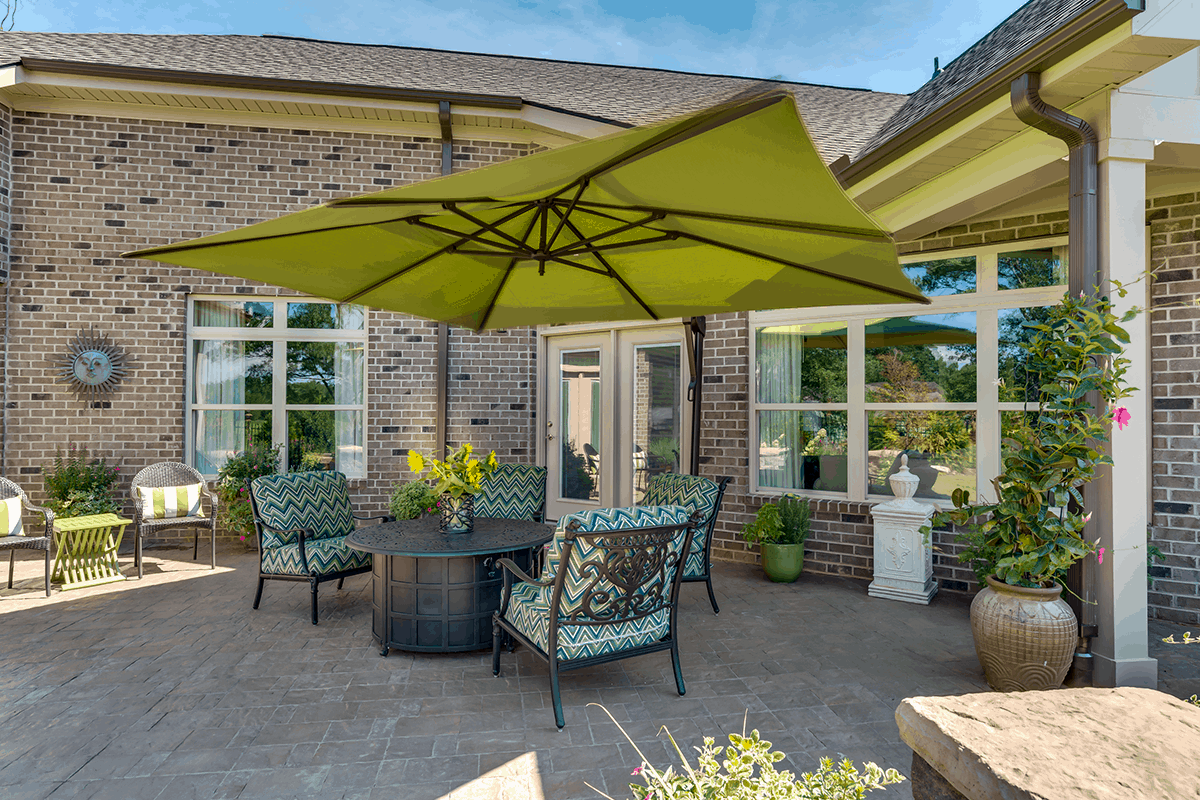 #47: Quality Control Process
We don't just say your home is well-built. Other knowledgeable people say so, too. We hire a third-party, licensed home inspector to examine each home prior to closing. Our goal is to have the to-do checklist completed before you take possession.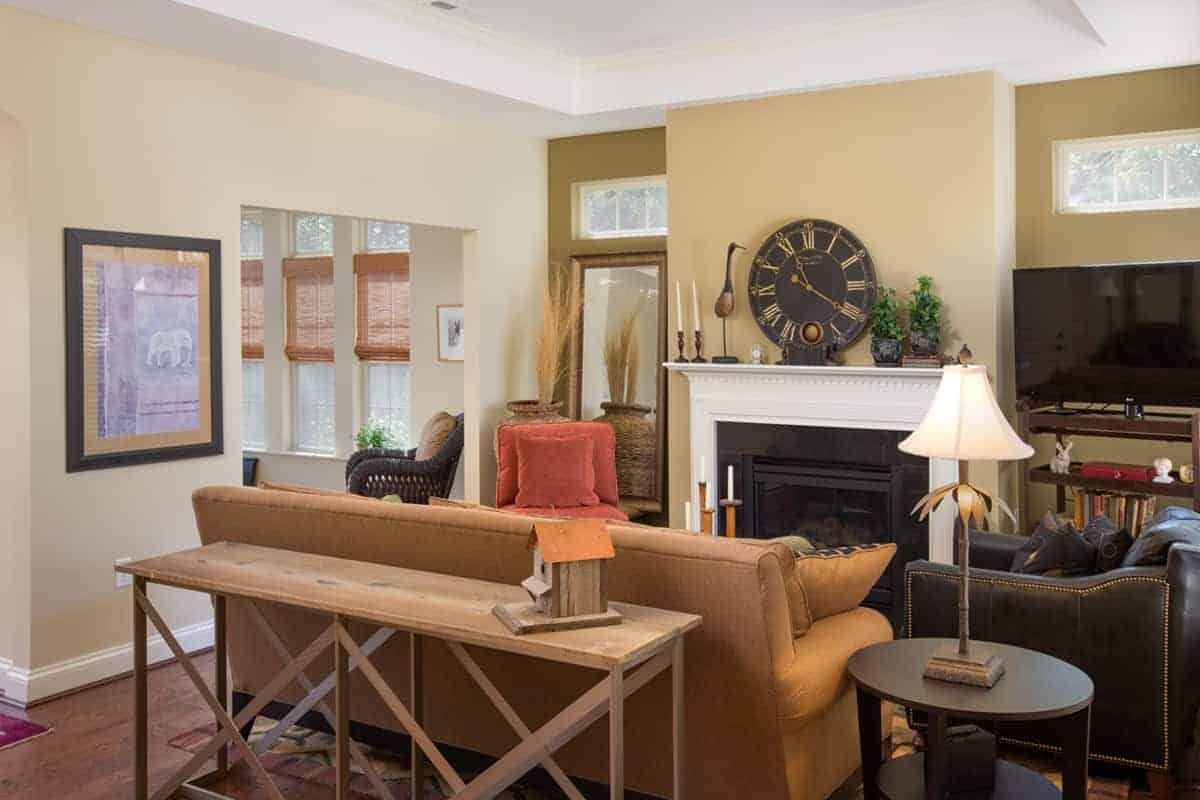 #48: Wish-List Flexibility
We're determined to do our part to help your home feel like your own. It's personal.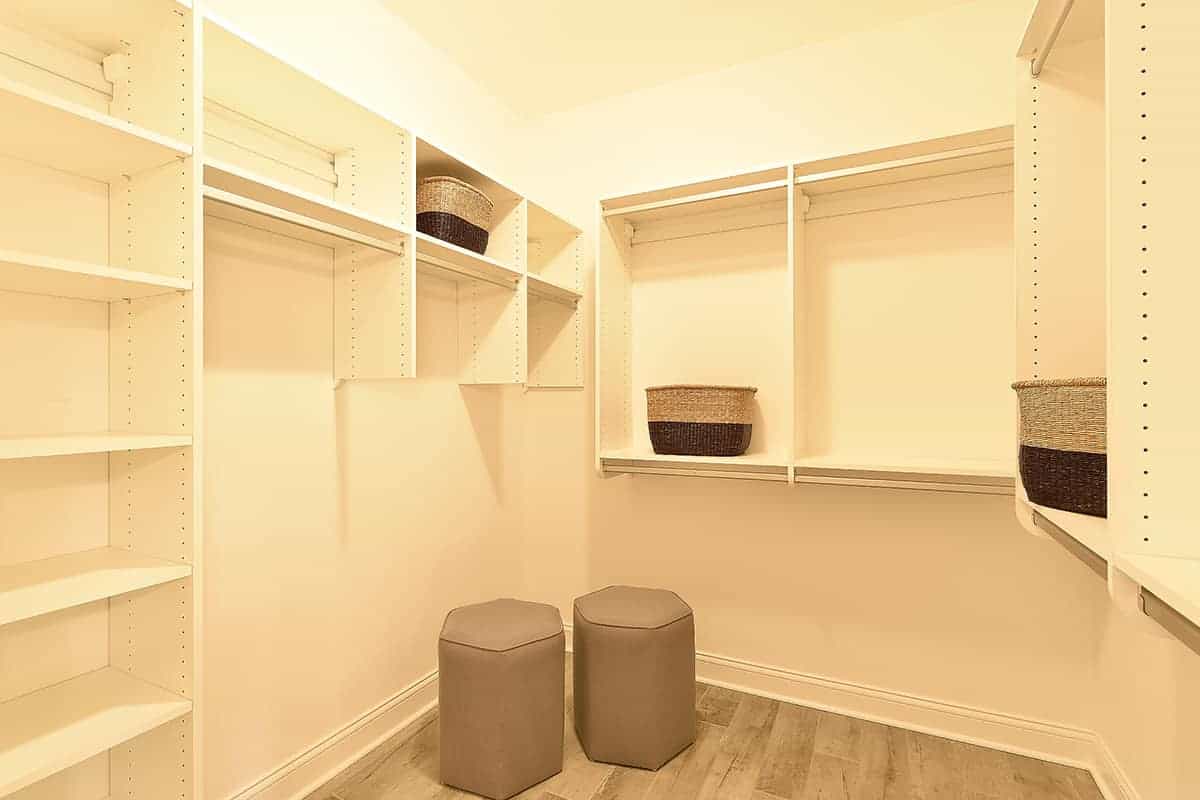 #49: Who Said You Have to Gid Rid of Stuff?
When you have one of our oversized garages, you never will. Plus, well-designed interior storage means scaling down in size doesn't mean getting rid of all your stuff.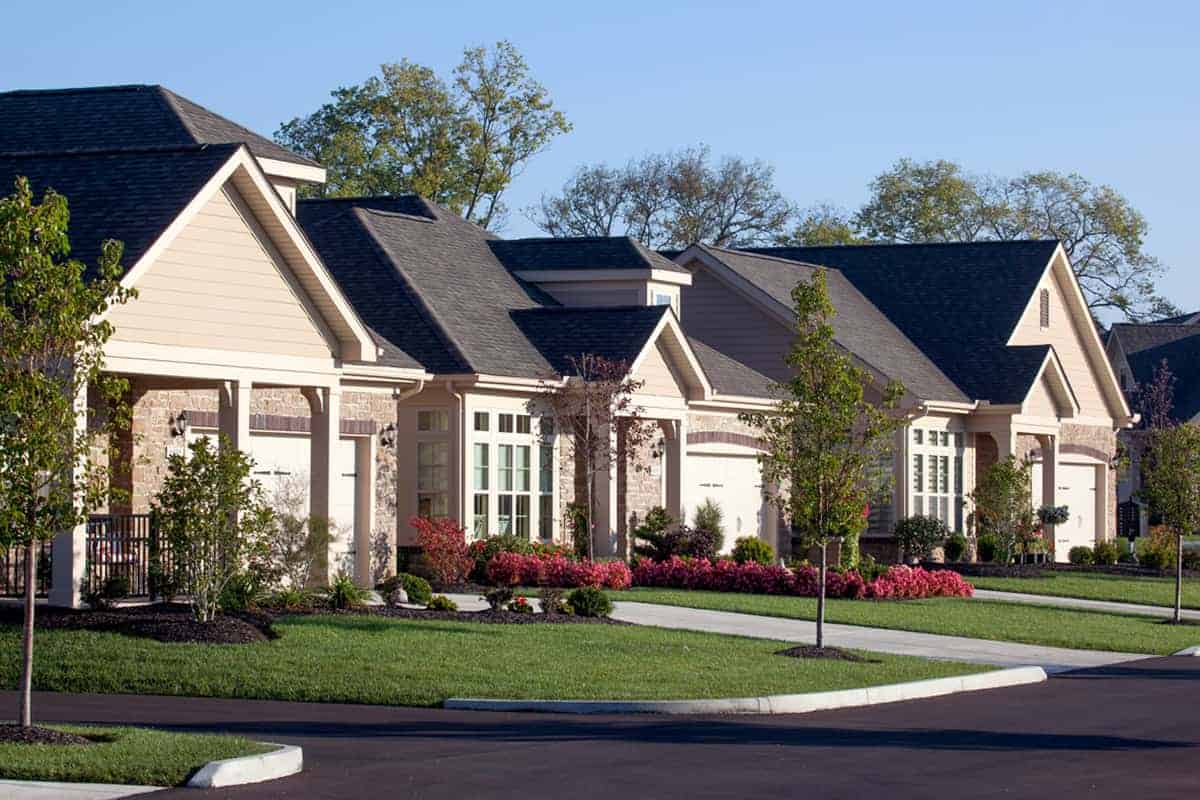 #50: Work with a Solid, Successful Builder
Comes from building a new home with one of America's most trusted builders. Since 1986, Epcon Communities has been building 55+ communities and is known for its quaint communities and innovative architecture.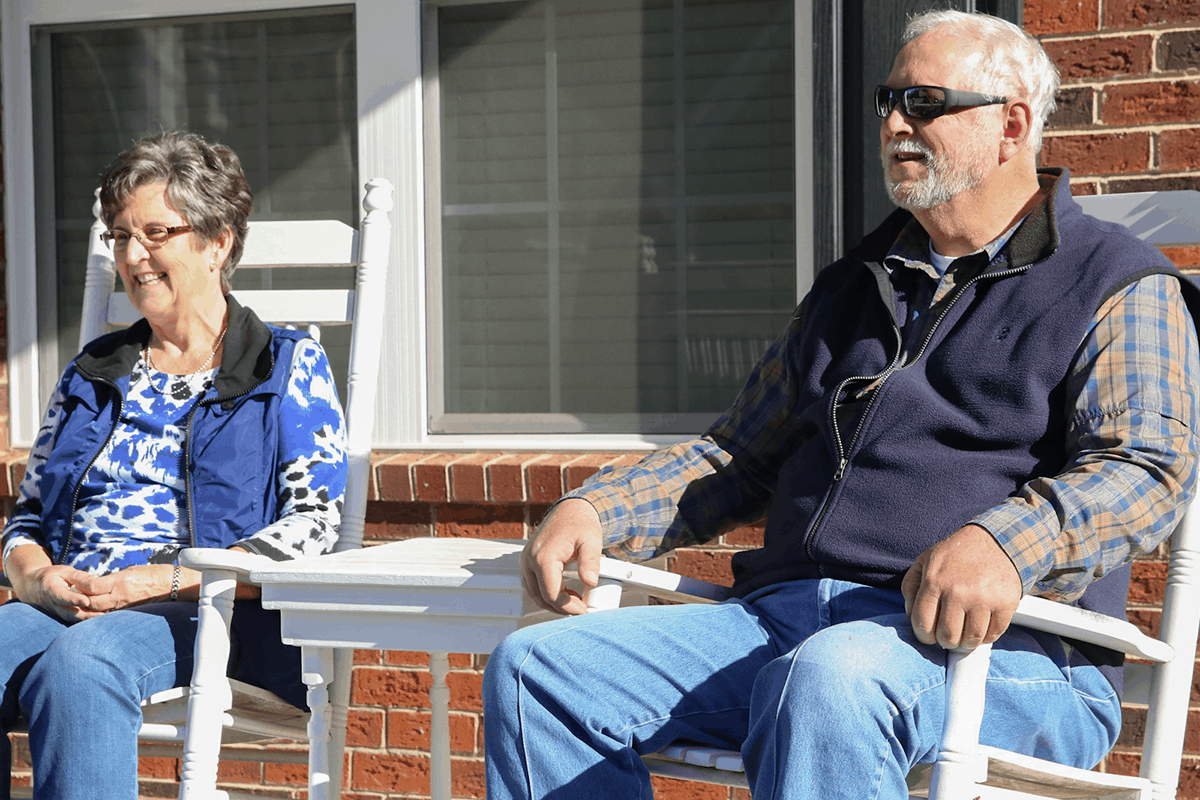 #51: Be part of a great HOA
Your homeowners' association dues take care of all exterior maintenance and landscaping. We believe in a balance of rules which promote home values and the freedome to make your home feel personalized.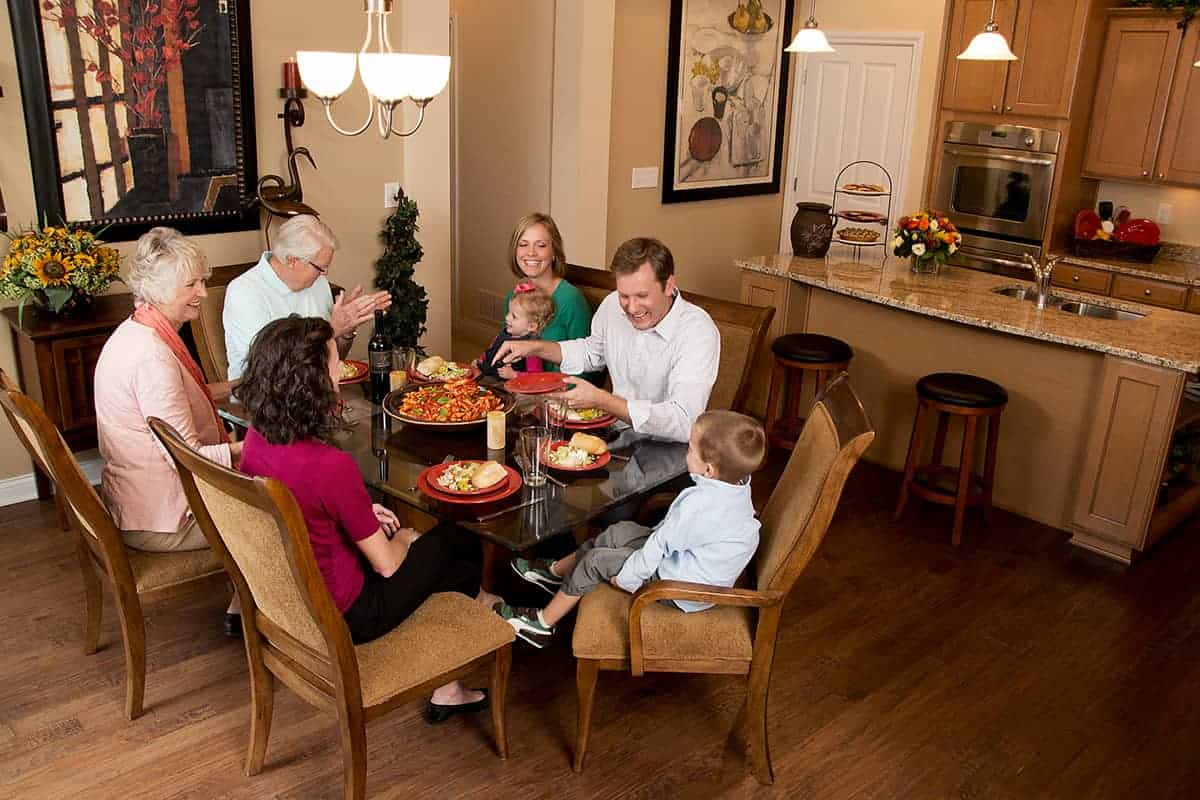 #52: The Hostess With the Mostess
Your gourmet kitchen might just inspire you to invite the whole family and even cook two turkeys.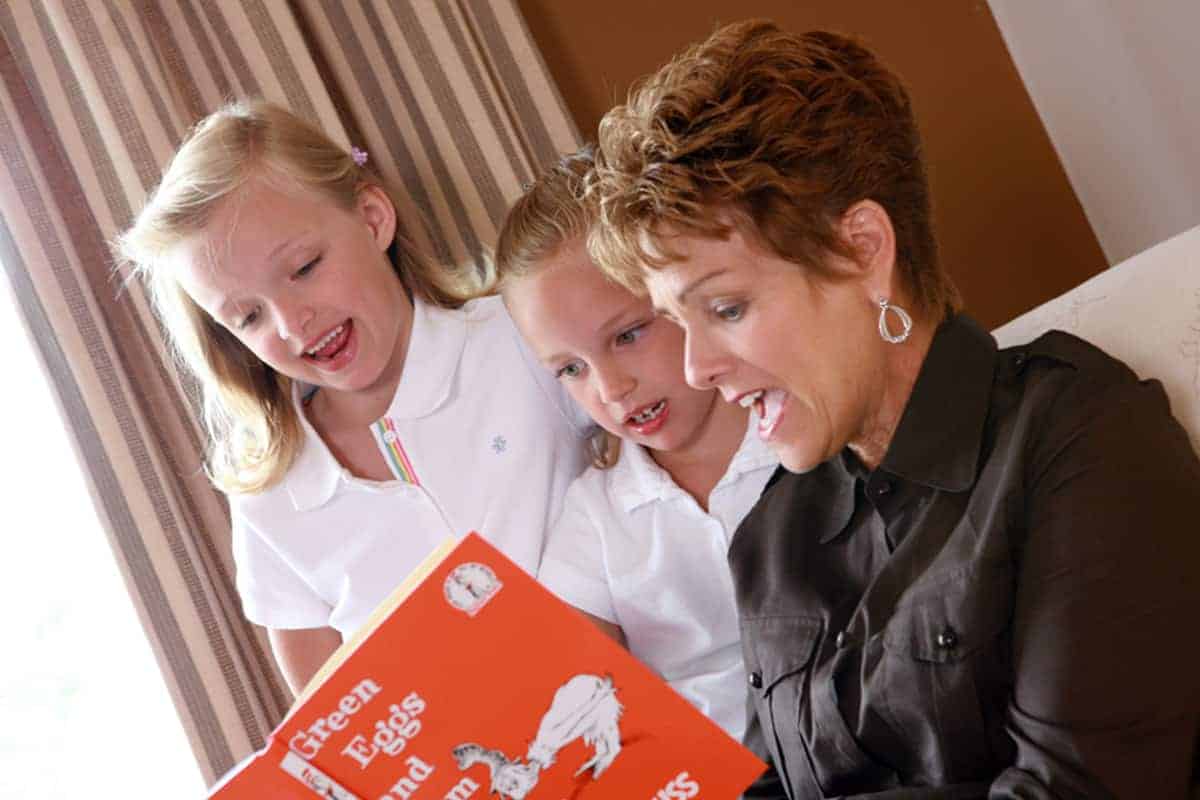 #53: Because Time is a Perishable Good
One of the most consistent storylines we hear from our existing homeowners: ``I wish I had made the move sooner.`` Why are you waiting to make the move? Let's face it: You are running out of time. All of us are.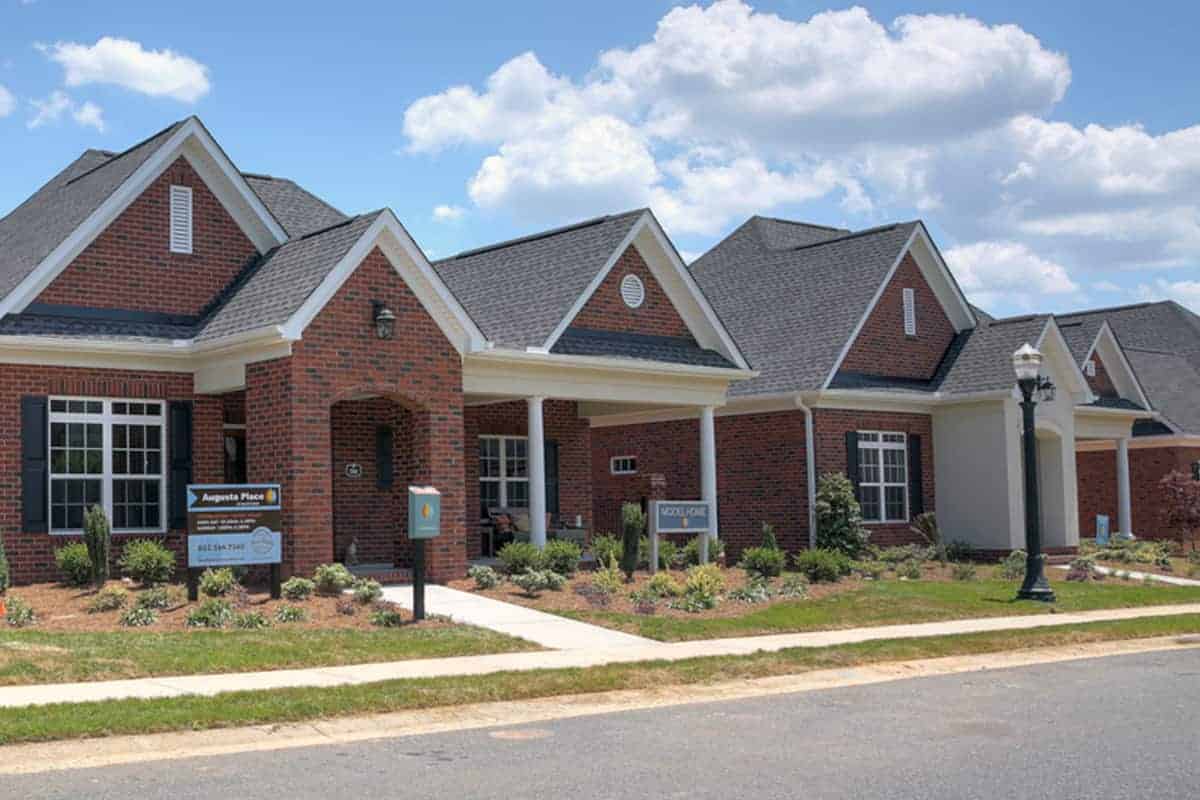 #54: Who Needs a Snow Shovel?
They don't call it The Sunbelt for nothin'. And Carolina Blue skies in January? What a sight!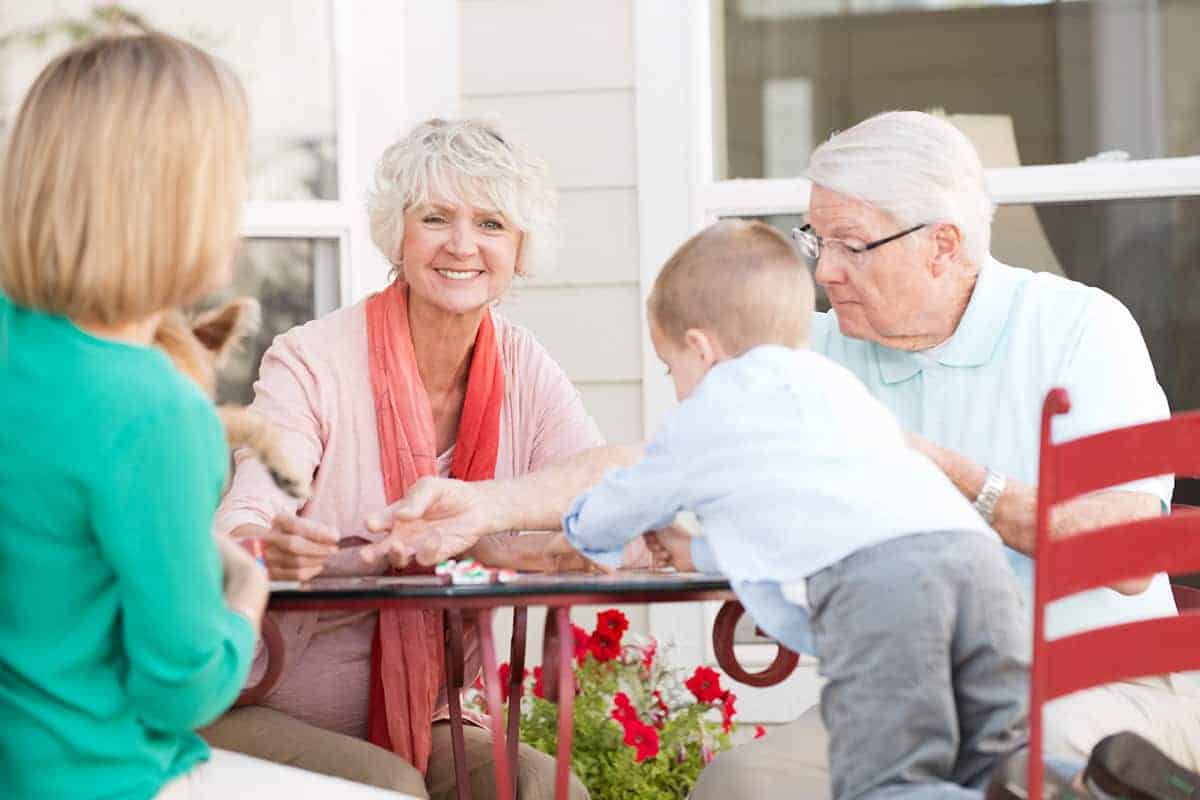 #55: Because Skype is Too Far Away!
When was the last time you saw your grandkids in person? We don't mean on Skype or Facetime but sitting around the Sunday dinner table. Living in a NewStyle Community means living closer to family.