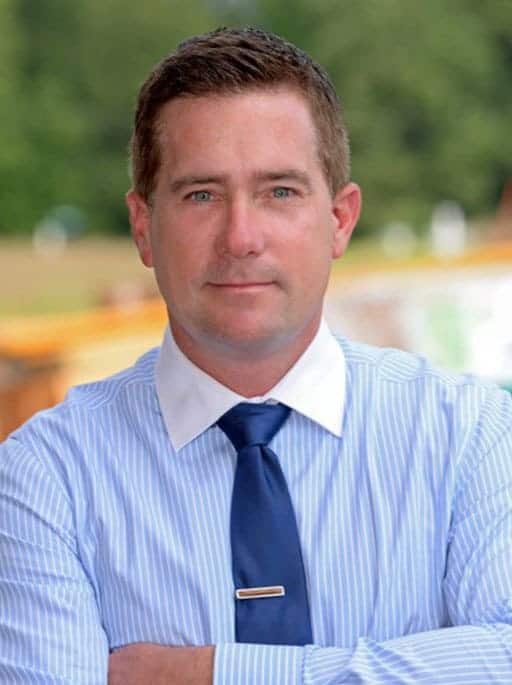 As a second-generation builder who grew up "in the business," there's few more skilled and knowledgeable than Brock. He founded NewStyle Communities — a franchise of his father's company, Epcon Communities — in 1998, and has since changed the lives of homeowners from all over the country.
The Baby Boomer population continues to increase every day, and Brock knows that this demographic (more so than any other) needs a team that they can trust while taking this incredible journey. Moving out of a home that one has lived in for so many years is a move that requires courage, openness, and above all else, emotional resilience.
Because of the weight of the decision to move into a 55+ community, Brock believes that a group of experienced, friendly, and empathetic employees can make this transition seamless — and this is the exact culture that Brock has cultivated among his team at NewStyle Communities.
"We believe in a balance of exemplary architecture and design mixed with lifestyle components which include location and proximity to everyday services, a maintenance-free platform and, maybe most importantly, the sense of community which comes by way of quaint, right-sized communities," says Brock.

"We aren't the only option when it comes to 55+ communities in the Carolinas, but for those who want the best when it comes to a blend of lifestyle AND architecture, we are in a league of our own."
With amenities and features that promote everything from health and wellness, to endless social activities and a real sense of community, as well as gorgeous, one-of-a-kind homes that provide comfort and warmth from top to bottom, Brock has changed the way that people live. A native of Columbus, Ohio, Brock now lives with his wife, Nicole, and their Jack Russell, Stella, in Charlotte. His commitment of creating meaningful communities and changing people's lives are two of his strongest motivators.
When he's not in the office, you can find Brock and his wife exercising and staying fit, boating on Lake Norman, and exploring downtown Charlotte. When it comes to NewStyle Communities, he wants people to know that in a sea of multinational enterprises, NewStyle Communities is a locally-owned and locally-operated homebuilder whose team members treat every homeowner like family.
A family-oriented builder through and through, Brock attributes much of his skill to his father, one of America's pioneers in active adult housing and his mother, who dedicated her life to raising well-rounded children, and "more than anything, loves to give." Similar to his mother, Brock is dedicated to giving active adults the best community experience!